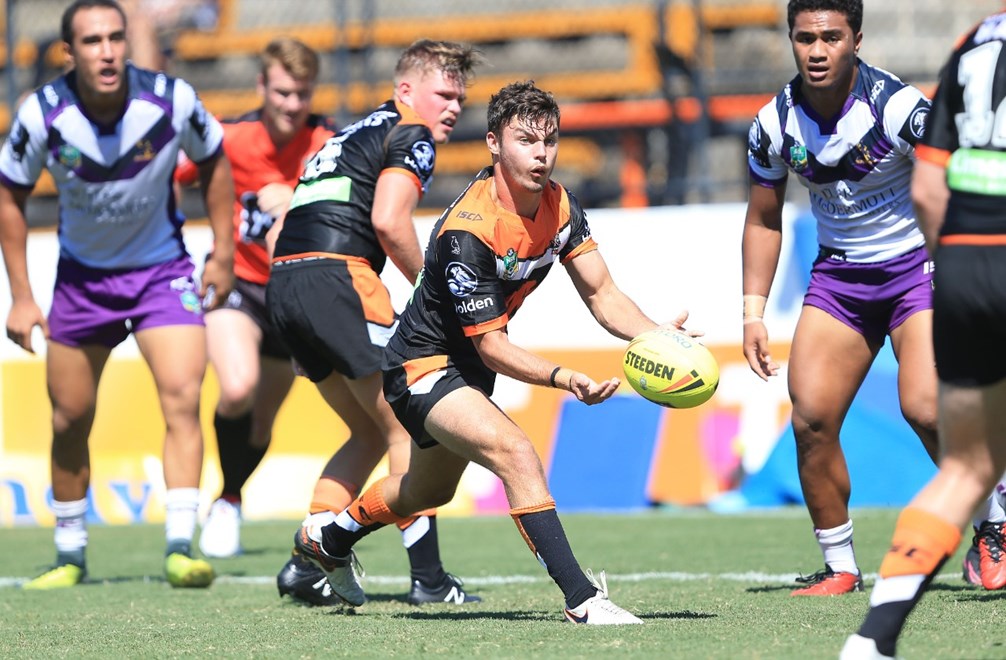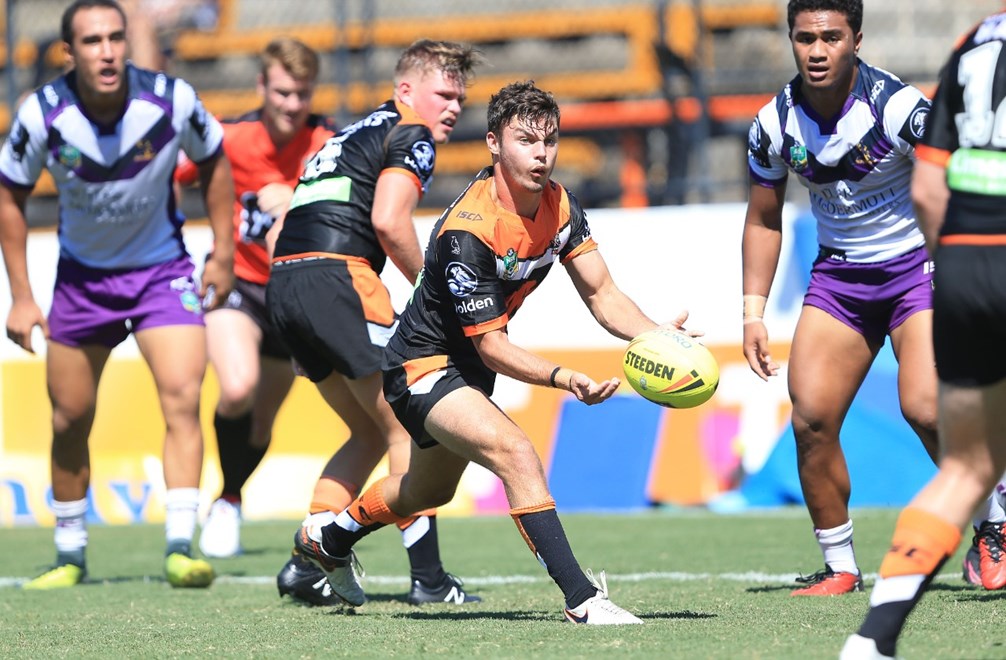 Wests Tigers Holden Cup have been defeated 62-24 by a red-hot Melbourne Storm side at Leichhardt Oval today.
Despite piling on 62 points, it was the defence of the visitors that paved the way for a dominant win, holding Wests Tigers at bay before ruthlessly taking the chances provided to them.
After several missed opportunities, Wests Tigers did fight back to end the first half and begin the second half with tries and successful conversions but that wasn't enough against a strong attacking Storm, who continued to pile on the points.

90 seconds into the game Sale Finau pushed away Wests Tigers defence to score in the right-hand corner with Jesse Arthars missing the conversion, leaving the score at 4-0.
Minutes later Liam Pakau intercepted the ball for the home side to what looked like to be the team's comeback, running the ball down the left-hand side but lost control trying to score.
Melbourne bounced back and scored again with Beau Fermor scoring and Jesse Arthars getting his first conversion of the afternoon, heading into the 10th minute with a 10-0 lead.
Captain for Melbourne Harry Grant and Matthew Egan then scored back to back tries, with two successful conversions from Jesse Arthars giving the Storm a commanding 22-0 lead.

After slotting conversions, Jesse Arthars went in to score one of his own, shortly followed by Scott Drinkwater — giving the Storm a 34-0 lead inside the opening half an hour.

Liam Pakau crossed for some much-needed points for Wests Tigers in the 31st minute, with Blake Higgins' conversion taking the scoreline to 34-6 at the half-time break.
Wests Tigers then began the second half with a try from Jake Scott who beat several Storm defenders to score. Higgins' conversion took the score to 34-12.
However, from there it was all the visitors, as Melbourne scored back to back tries within minutes of each other — Hayden Herbet and Scott Drinkwater getting his second of the day.
Arthar's conversions gave Melbourne a 46-12 lead after 50 minutes.
A second try from Finau and a conversion from Arthur pushed Storm into the half century, taking their lead to 50-12 with 20 minutes remaining in the contest.
Needing to lift, Wests Tigers prop Taniela Paseka pished past Melbourne's defence to score beside the post, before breaking open the defence again to set up Thomas Mikaele.
Higgins' sharp afternoon with the boot took the score to 50-24, with 10 minutes remaining, before Drinkwater's third and Arthar's third try of the game confirmed a 62-24 win.
Melbourne Storm 62 (Drinkwater 3, Arthar 3, Finau 2, Fermor, Grant, Egan, Herbet tries, Arthar 9/11goals) def. Wests Tigers 24 (Pakau, Scott, Paseka, Mikaele tries; Higgins 4/4 goals) at Leichhardt Oval.