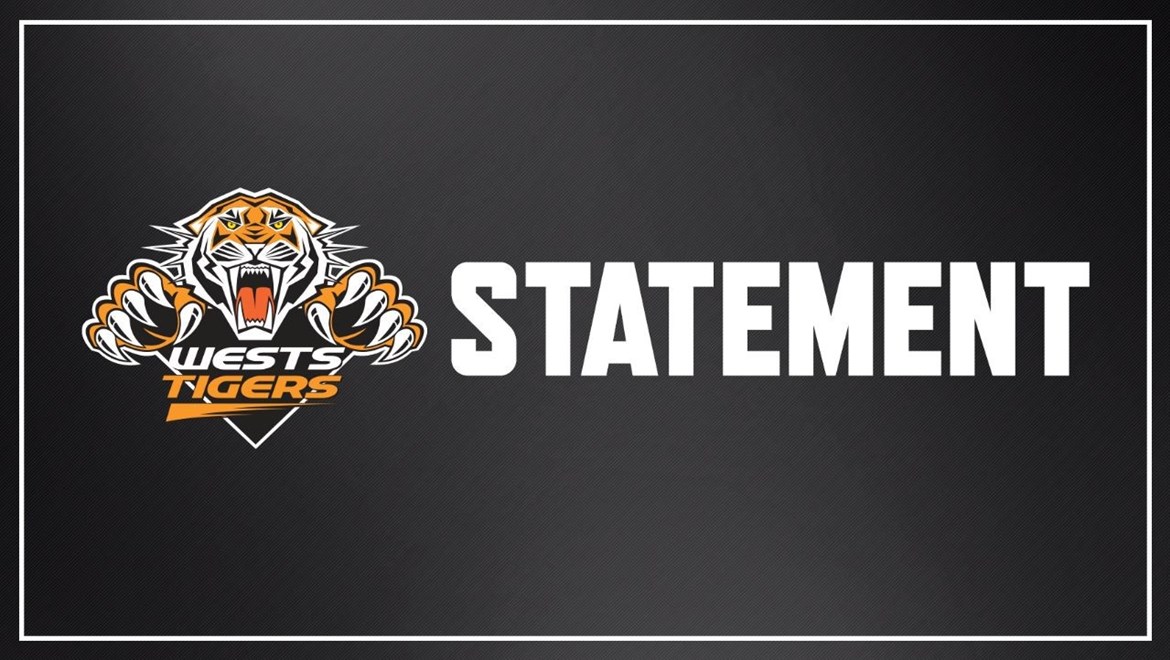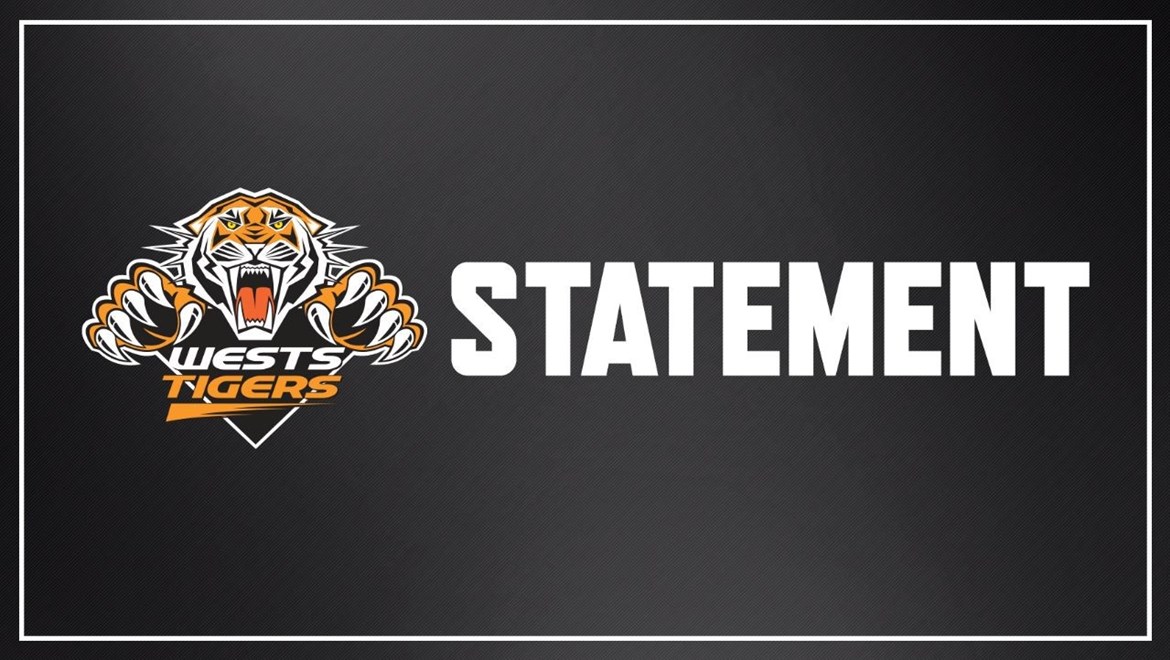 Wests Tigers would like to respond to a story aired by Channel 7 this evening.
The story, by Josh Massoud, included details of Wests Tigers Interim Coach Andrew Webster's attendance at a recent funeral.
Webster was a pallbearer at the funeral of a man he had been friends with since the age of 12. The pair played junior football together and the deceased was very close to Websters family when they were young.
All of Webster's family attended the funeral, and Webster accepted the invitation to be a pallbearer.
Given the deceased had alleged links to individuals with criminal histories Webster sought permission from Wests Tigers to attend the funeral.
Webster also wrote to Nick Weeks, NRL Chief Operating Officer and Head of Integrity, seeking approval to attend the funeral. The NRL approved his request. This information was passed on to Channel 7 before the story went to air.
Wests Tigers CEO Justin Pascoe said that Webster's actions showed the high regard he had for the integrity of the game.
"I'd like to commend Andrew for the way he handled himself during this tough time," said Pascoe. "It's never easy to lose someone close to you but despite that Andrew went through the correct procedures to ensure that the integrity of the game was held in highest regard.
"This shows how important he feels the integrity of the NRL is and is a testament to his character," he said.