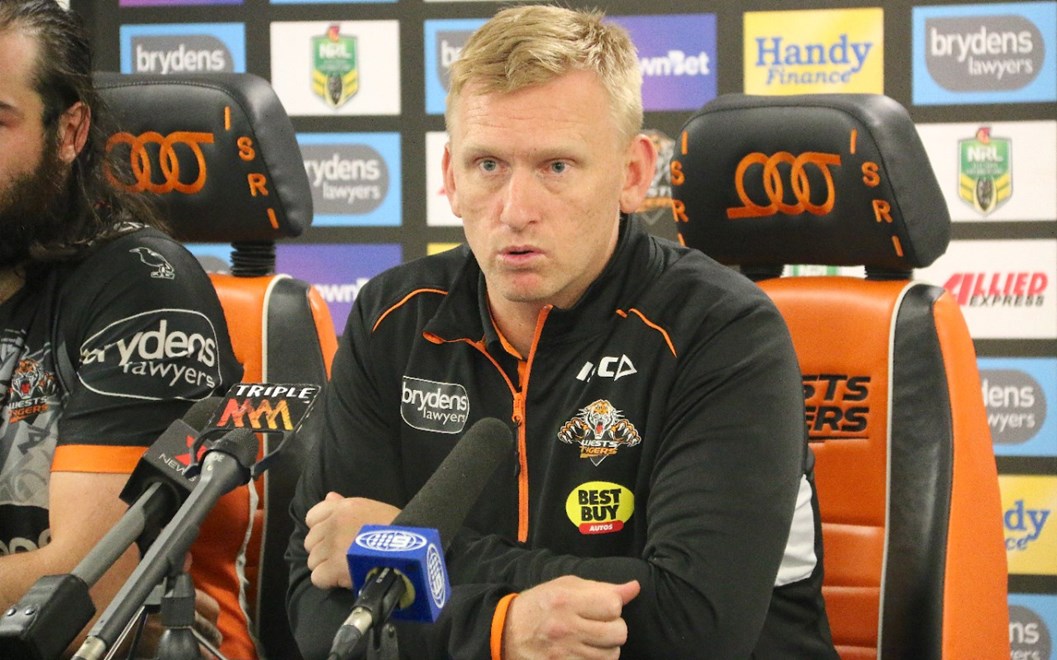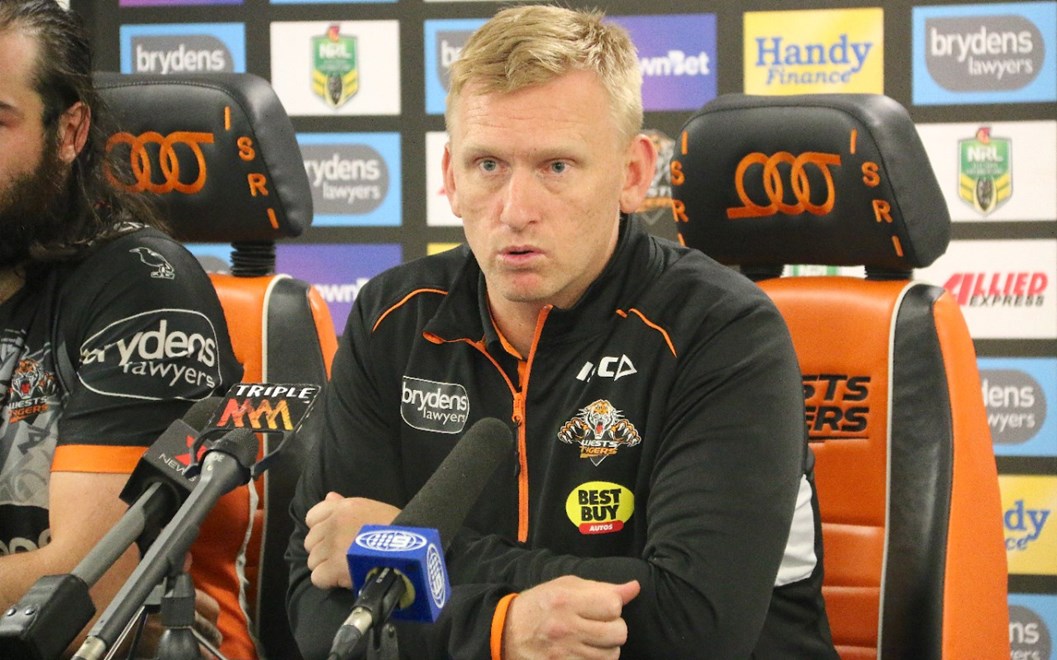 Wests Tigers Interim Coach Andrew Webster and Aaron Woods spoke to the media following the team's 28-6 defeat to the St. George-Illawarra Dragons on Sunday.
Webster stated that despite the scoreline and 14-0 deficit at half-time, his side had created more than enough opportunities to put points on the board throughout the match.
"I thought we were in the game, we had plenty of opportunity on our line," he said.
" But we got disheartened with what we were doing.
"We dropped the ball over the line and then they go down our end and score. We've got to execute better but we've also got to get on to our next job and that's to defend.
"Obviously I know they are up 14-0 at half-time but we had enough opportunity to score points there in the first half and the second half, which is disappointing in the end."
Webster said that despite conceding four tries down the right hand side of the field, he was adamant the mistakes could be rectified ahead of the team's clash against the Cowboys.
"Its an easy fix," he enthused.
"We know what's wrong, we need to play the tackles more, they're really quick to play the ball.
"We're just not seeing it coming, we've got to get better at that.
Woods was confident the team weren't going to lose heart despite the defeat.
"Its tough at the moment with everything that's happening, but I have 100% faith in the boys we have here," he said.
"It's not as if we're not trying. We had a lot of opportunities but we just have to capitalise it."
Webster also provided an injury update on hooker Matt Ballin, who did not return for the second half after picking up a knee injury in his first game of season 2017.
"It's not the knee he's had problems with, it's the other knee," he said.
"At half time we made the call to not let him go back out there.
"We're not sure how serious it is."
See what Webster and Woods had to say about this week's game in the video above!
We've revealed our brand new Indigenous jersey — click here to get yours today!