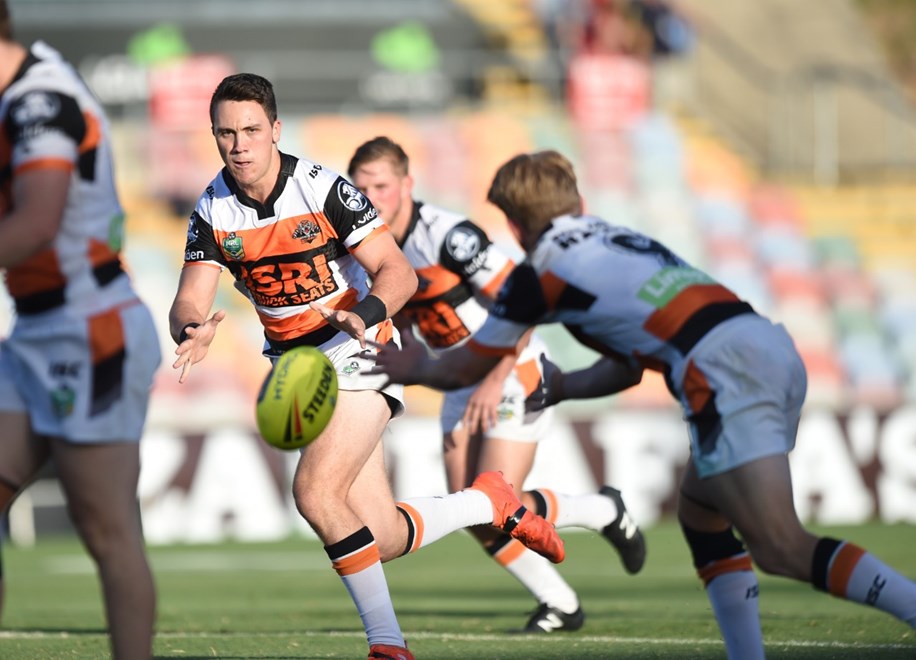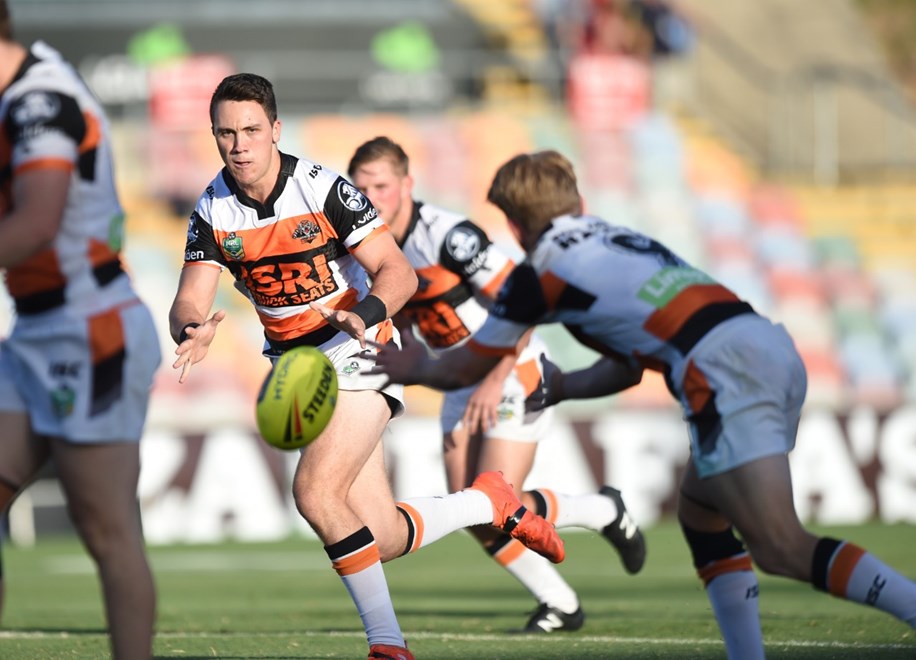 Wests Tigers Holden Cup Coach Chris Hutchison says his team's stunning upset win over the North Queensland Cowboys on Saturday afternoon could be the catalyst to kick start a slow start to the season for the Club's young guns.
Making the three-hour trek to 1300 SMILES Stadium on Saturday morning before playing just hours later that day without a number of key players, Hutchison said the resilience and attitude shown by his side to not give in against a dominant Cowboys team yet to lose at home this season, was something they all should be proud of.
"I'm really happy with the boys today because they were outstanding," he said.
"They came with a goal that they wanted to work hard for each other throughout the game, and although they fell behind at times, their character really showed through.
"The effort to defend their line for several sets to win the game at the end was terrific and it's a great celebration of that effort being able to hang on for the win. "
Incredibly, the win is first time in close to four years that Wests Tigers Holden Cup team have won a game they had to travel to by plane, with the last victory at Suncorp Stadium back in Round 14, 2013, where Luke Brooks guided Wests Tigers to an 38-16 victory.
"We came here with a plan of no excuses and we did that," Hutchison said of the game.
"The boys came together this morning back in Sydney and made the decision that no matter what happened throughout the game, they were going to stick together and be all-in with their effort and attitude — and they got the result they deserved."
With an eight-day turnaround now facing the side ahead of an Easter Monday showdown against the Parramatta Eels, Hutchison said he was looking forward to seeing the confidence gained from Saturday's win continuing in the games ahead.
"We're really looking forward to that one because Parra are a very strong side," he said.
"It's going to be a long turnaround for us which is good as it gives us a little bit more time to make sure everyone is fit and ready to go — which we'll need.
"We've still got a long way to go with our cohesion and execution, but it's getting better every week and the effort and attitude from the boys remains fantastic every game."
We've revealed our brand new Indigenous jersey — click here to get yours today!