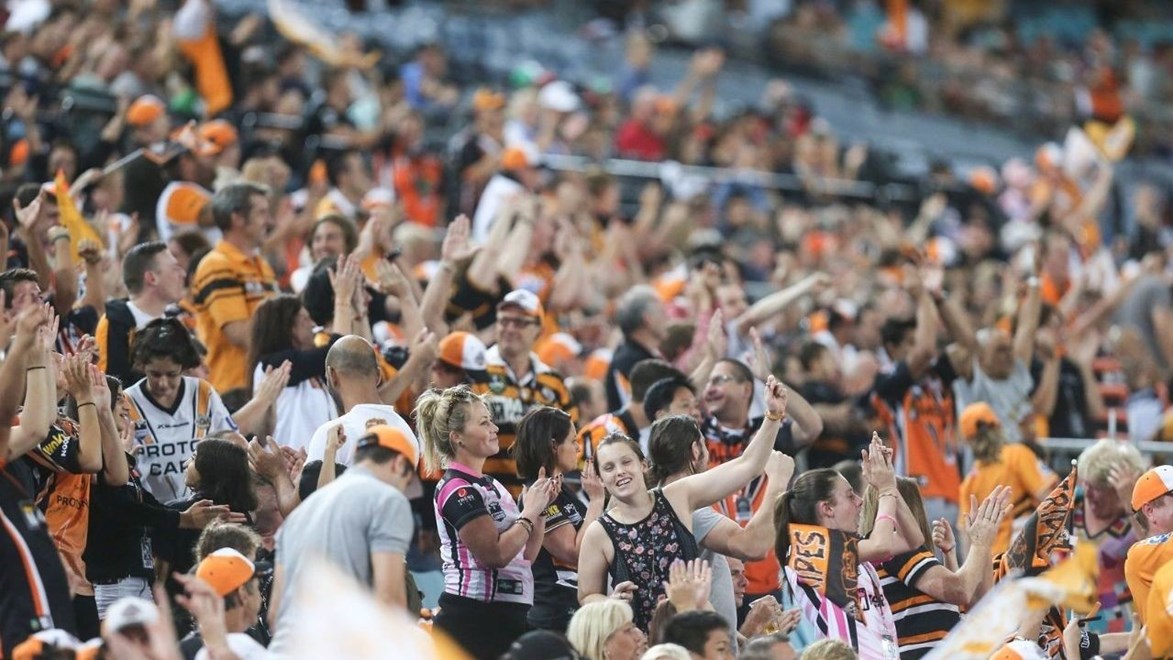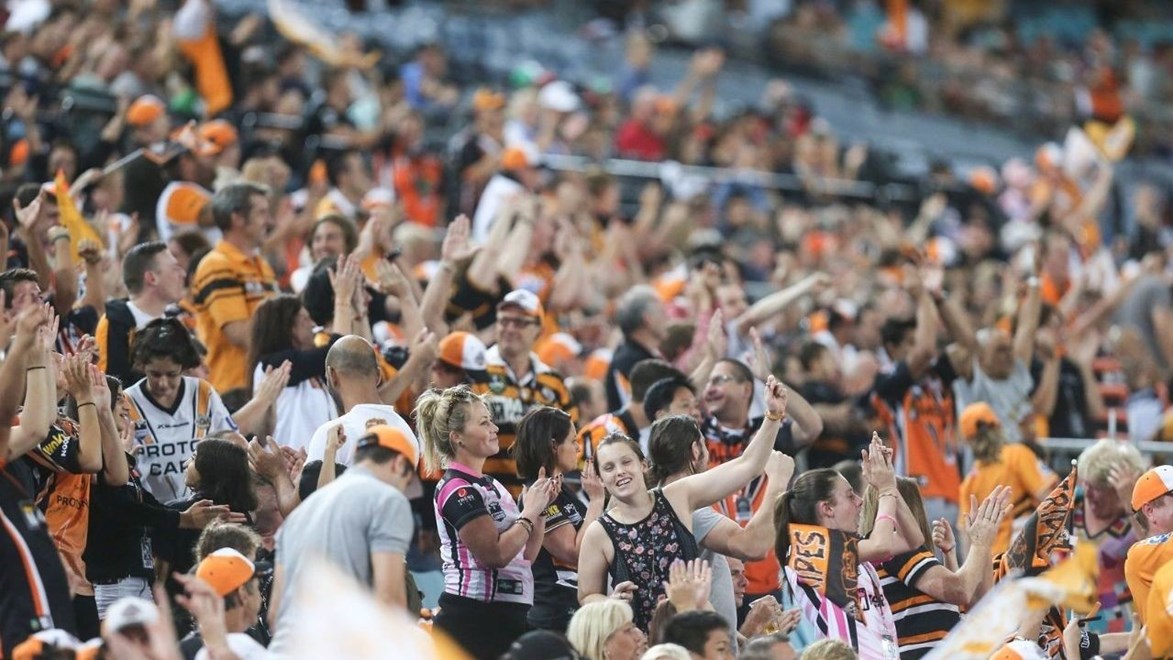 Wests Tigers are pleased to announce that the club has reached 15,000 Members for the first time in its history.
Heading into the traditional Easter Monday clash with the Parramatta Eels, Wests Tigers currently have 15,064 Members, almost 400 more than the final figure for 2016.
Wests Tigers CEO Justin Pascoe thanked the club's committed Members for their ongoing support of the club.
"It's incredibly encouraging to have more than 15,000 Members already show their support and committing to Wests Tigers for this season," said Pascoe. "Our Members are incredibly passionate and their support at games and off field events is a massive boost for everyone within the business.
"We've undergone a lot of change at the club over the last few months and we're truly humbled by the commitment our Members have shown to this great club," he said. "I'd like to acknowledge and thank them for continuing to show their support week in, week out."
Wests Tigers Members with access to ANZ Stadium will all receive reciprocal access to Monday's Round 7 clash against the Parramatta Eels.
It's not too late to sign up as a 2017 Wests Tigers Member and get access to this game, for more information visit www.weststigersmembership.com.au.