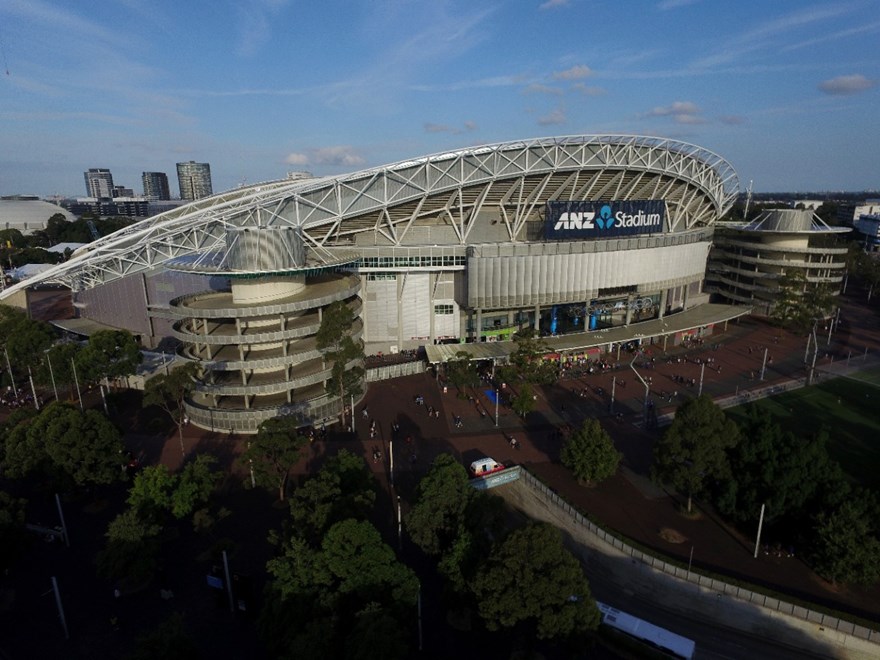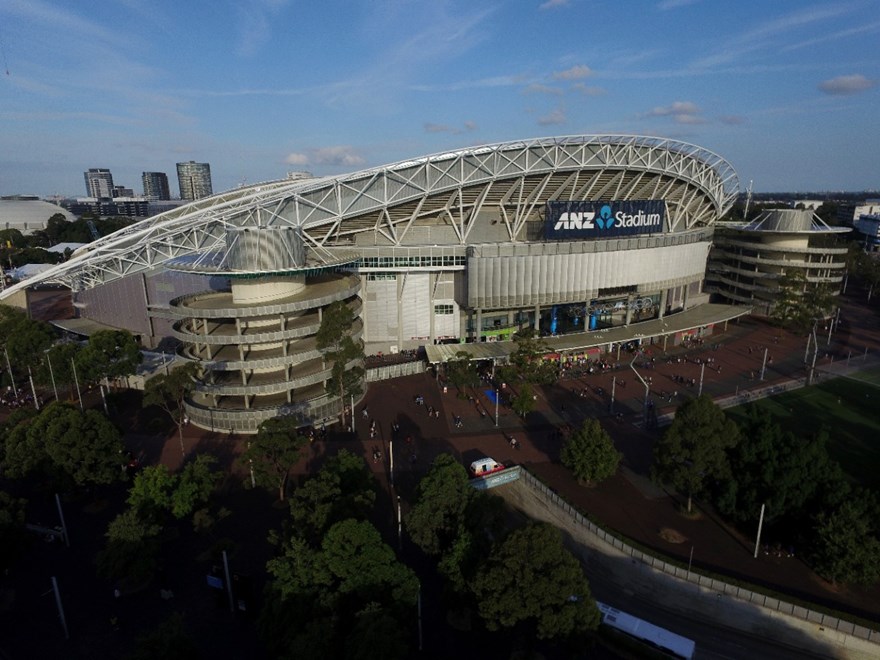 Round 8 — Wests Tigers vs. Bulldogs

MATCH DETAILS
Date — Sunday, April 23, 2017
Time — 4:00pm AEST
Venue — ANZ Stadium, Sydney
EVENT DETAILS
1:15pm — Wests Tigers Ticket Box Opens
1:25pm — Gates Open, Members Only
1:30pm — Gates Open, General Publuc
1:45pm — NYC, Wests Tigers vs. Canterbury-Bankstown Bulldogs
4:00pm — NRL, Wests Tigers vs. Canterbury-Bankstown Bulldogs
WHAT'S ON AT THE GAME
— Be there to celebrate ANZAC Round with a special ANZAC ceremony pre-game
— On-field performance from one of Australia's best Song writers.
— Pre-game entertainment on the West thanks to Mac DJ's
— Face painters and balloon bender for the kids
— Dartball is back again, see if you can beat the players' scores!
— 2000 inflatable Wests Tigers hands will be given out on the day
— Charity Partner is NSW RSL — make sure you support through our 50/50 raffle
— Inflateable Ball and jumping castle will also be there
— Try Cards to celebrate with, thanks to WestConnex
TRANSPORT INFORMATION

With the match coinciding with netball also in the Olympic Park precinct, footy fans are urged to leave the car at home and take advantage of the additional public transport services. Fans should also plan their journey and travel early to ensure they are in their seats before the match gets underway.
TRAINS
The closest station to ANZ Stadium is Olympic Park Station.
Direct trains between Central and Olympic Park will run every 8 minutes from 9:00am until midnight stopping at Redfern and Strathfield.
Lidcombe shuttle services to Olympic Park will run every 10 minutes from 5:30am to 9:00am. Shuttle services will then be extended to run between:
Olympic Park and Blacktown every 30 minutes between 9:00am and 10:00pm.
Olympic Park and Penrith/Schofields every 10 minutes between 9:00am and midnight.
To plan your trip visit the Transport for NSW game day event page here or use the Trip planner.

TRACKWORK
There is no trackwork scheduled to take place.
For the latest information, check Trackwork Service Updates.

BUSES
Return services start running from Olympic Park at around 12:45pm.
Route 525 operates between Parramatta and Burwood via Sydney Olympic Park.
Use the Transport NSW Trip Planner to help plan your journey. It will give you up-to-date train and bus timetable information. Click here for more information.

PARKING
Car parks are expected to fill quickly, so ensure you pre-book your parking. Footy Fans are encouraged to leave the car at home and take advantage of the additional and direct train services, and major event buses, in operation for this event.
You can pre-book parking via:
Sydney Olympic Park Authority: Print your ticket at home by clicking here. Please note: pre-booked parking tickets cannot be booked on the day of the event.
Ticketek: Order your tickets by clicking here or calling 132 849. Please note: These can only be collected from Ticketek agencies.

TRAFFIC
If you decide to drive, the below routes are advised and can help minimise traffic issues:
From the NORTH: Through Top Ryde, take Victoria Rd and then Silverwater Rd and Holker Street to Sydney Olympic Park.
From the SOUTH: Turn onto Parramatta Road then Hill Road to Sydney Olympic Park.
From the EAST: Take Parramatta Road then Bernie Avenue or Hill Road. If you are driving along Victoria Road, consider taking Silverwater Road then Holker Street.
From the WEST: Turn onto Silverwater Road then Holker Street or turn onto Hill Road, and then to Sydney Olympic Park.
Changed traffic conditions for the WestConnex project may also affect how you travel. For the latest updates visit WestConnex News.
REPORT ANTI SOCIAL BEHAVIOUR
A patron text service will operate for all events.
If you experience any issues during an event, SMS 0419 403 360 with your issue and location.
GENERAL MEMBERSHIP ENQUIRIES
Membership Marquee — Located at Light Tower 3, P1 forecourt
Ticket Collection Window — Located at the accreditation box near Gate H.
Anyone who hasn't received their 2017 Members pass will need to either contact the club on (02) 8741 3300 or via email membership@weststigers.com.au, or come and see the Membership team on game day at the Membership Marquee in front of Gate A/B on the Eastern side of ANZ Stadium (Train Station side).
POST-GAME MEET AND GREET
Wests Tigers will be holding a special Post-Match Meet & Greet on Sunday at the Boulevard Bar at the Novotel Sydney Olympic Park. Members and fans are invited to join the Club from 7:00pm, with players expected to be available from 7:30pm.
WESTS TIGERS FIVE-YEAR MEMBERS LOYALTY EVENT
If you haven't RSVP'd for the 5 year Members event already please make sure you do so before Friday, April 21. You can send your RSVP to membership@weststigers.com.au if you haven't received an email and believe you are a 5 year Member please contact us on (02) 8741 3300.