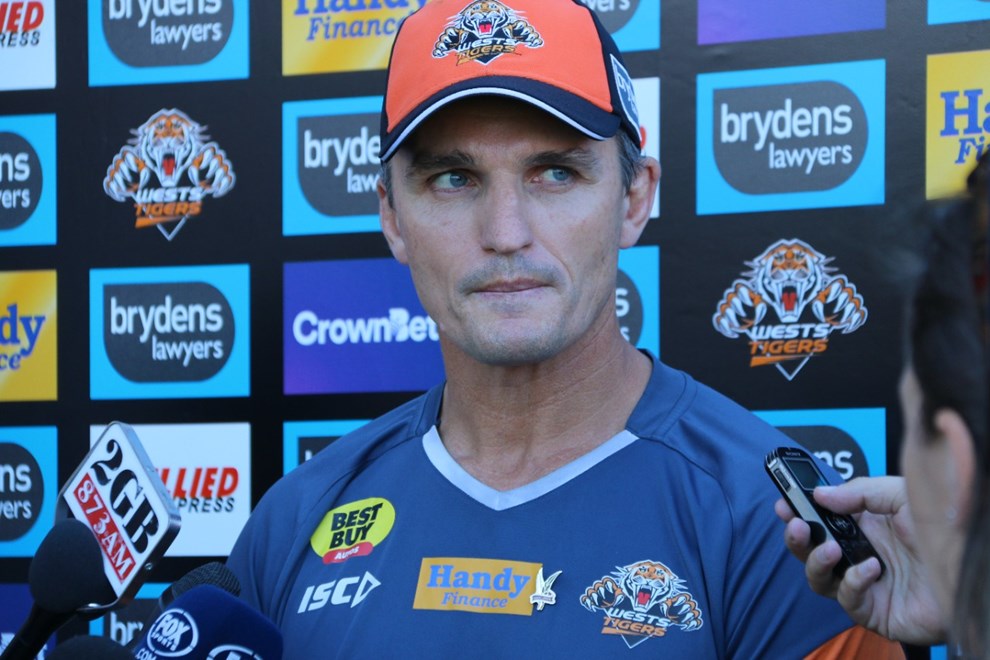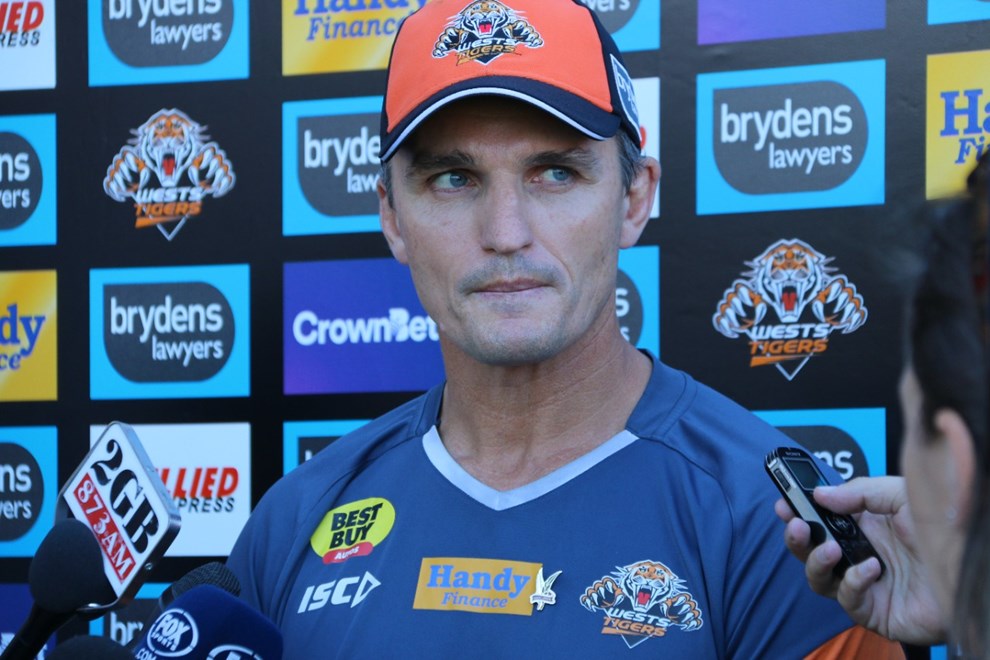 Wests Tigers Head Coach Ivan Cleary spoke to the media on Wednesday, announcing that deadlines had been put on the offers to James Tedesco and Aaron Woods.
"The constant speculation has lead us as a club to put deadlines on the office to both James Tedesco and Aaron Woods that's for Friday. It's in the interest of certainly the players and all the stakeholders, that the constant speculation is becoming hinderous to performance we don't want to go in another game with that so I think it's really good for the guys and they understand that," Cleary explained.
"We'd love them to stay but at this stage have had no decision or information regarding decisions, but that'll obviously come. Whatever happens we will respect those decisions of course, we're really helpful of both guys staying with us working towards building a future here. The remainder of 2017 we'll work together and make sure we deliver the best possible outcome for the Wests Tigers.
"We met with their management on Tuesday morning, we'd also spoken in the past week about getting this sorted and both parties were definitely keen to sort it out and get it done. The constant speculation is starting to wear on everyone, including the boys.
"We're hopeful, we're realistic, it's a professional environment we live in, it's been an unusual situation, been going on for a long time been a lot of variables but whichever way it turns out we'll have to get on with it and we will," Cleary said.
"If that is the case (of players leaving we) can certainly guarantee Wests Tigers supporters we'll attract some extremely high calibre, credential players.
"It's best for everyone we get some certainty, certainly for the fans they're probably the ones left out at the moment, all I can say is we've done our very best and will respect their decision," Cleary stated.
"I can say to the Wests Tigers supporters we are committed to building a future with this club and I'm very confident we'll be able to do that.
"Hopefully we can get beyond the speculation, deliver a good performance on Sunday because that's what our bread and butter is."
See the full interview with Cleary and his comments on the situation in the video above.
We've revealed our brand new Indigenous jersey — click here to get yours today!