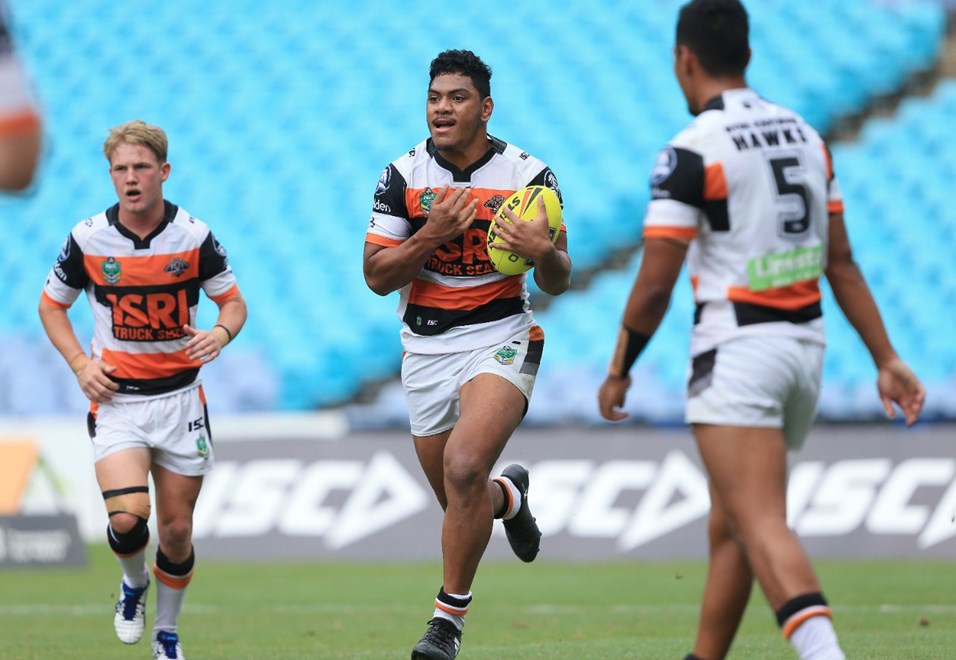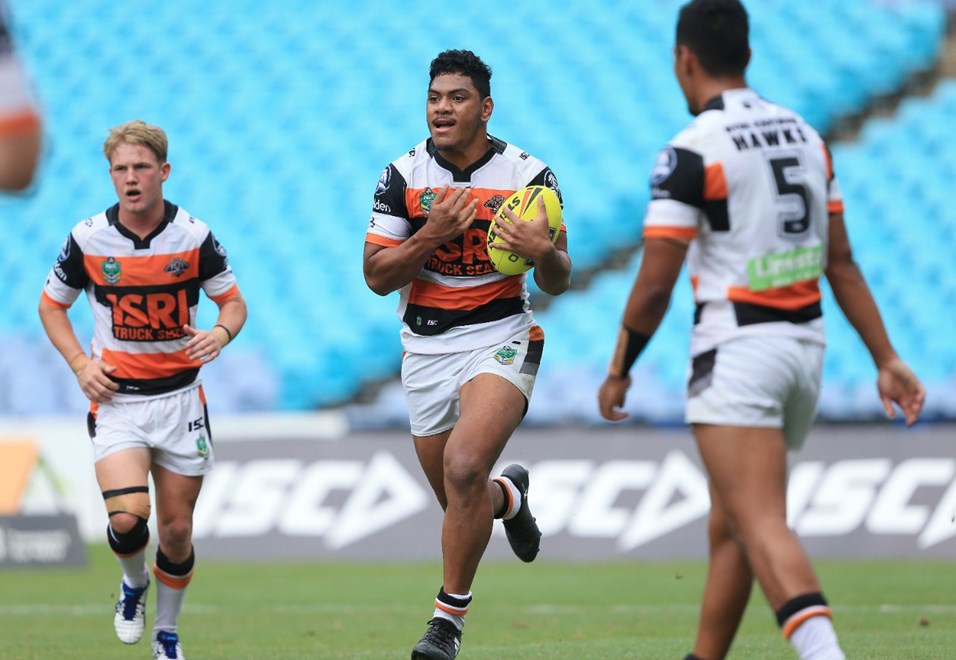 Wests Tigers Holden Cup side have drawn with Canterbury-Bankstown Bulldogs 20-20 at ANZ Stadium today for ANZAC round.

The Bulldogs were the first to score in the match, with Alvin Maungaati pushing past Wests Tigers defenders to score the try with Kieran Hayman backing him up to get the conversion.
After fellow local junior David Nofoaluma presented him his jersey ahead of his debut, James Tautaiolefua scores for the Wests Tigers down the right-hand side. After Connelly Lemuelu missed conversion, Bulldogs took a 6-4 lead.
Bulldogs followed up with back to back tries and conversions. Jayden Okunbor and Jack Gibbons both made tries within five minutes of each other and Kieran Hayman supports them both with conversions.
Wests Tigers Liam Pakau found a gap in Bulldogs defence down the left side to push through and score. Connelly Lemuelu was unable to make the conversion. The final try of the first had the Bulldogs in the lead 18-8.
A great effort at the start of the second half from the team resulted with a try in the left hand corner on the field by winger Peter Pakoti. The conversion was missed by Hosea Leuea, leaving the score 18-12.
On the 57th minute Tom Mikaele put in a great 40 metre run, which resulted in points on the score board. James Tautaiolefua, on his debut, followed through with the conversion which took the score to a tight 18 all.
A penalty to the Wests Tigers gave Tautaiolefua a chance to kick a field goal, leaving the score at 20-18 Tigers lead.
With five minutes to go, the Bulldogs also got a penalty and took the kick, leaving the score at 20-all.
With both teams unable to convert their field goal attempts in the final minutes, the result finished in a 20-20 draw.
Wests Tigers 20 (Tautaiolefua, Pakau, Pakoti, Mikaele tries; Lemuelu 1/2, Tautaiolefua 2/2 goals) drew with Canterbury-Bankstown Bulldogs 2- (Maungaati, Okunbor, Gibbons tries; Kieran Hayman 3/3 goals)