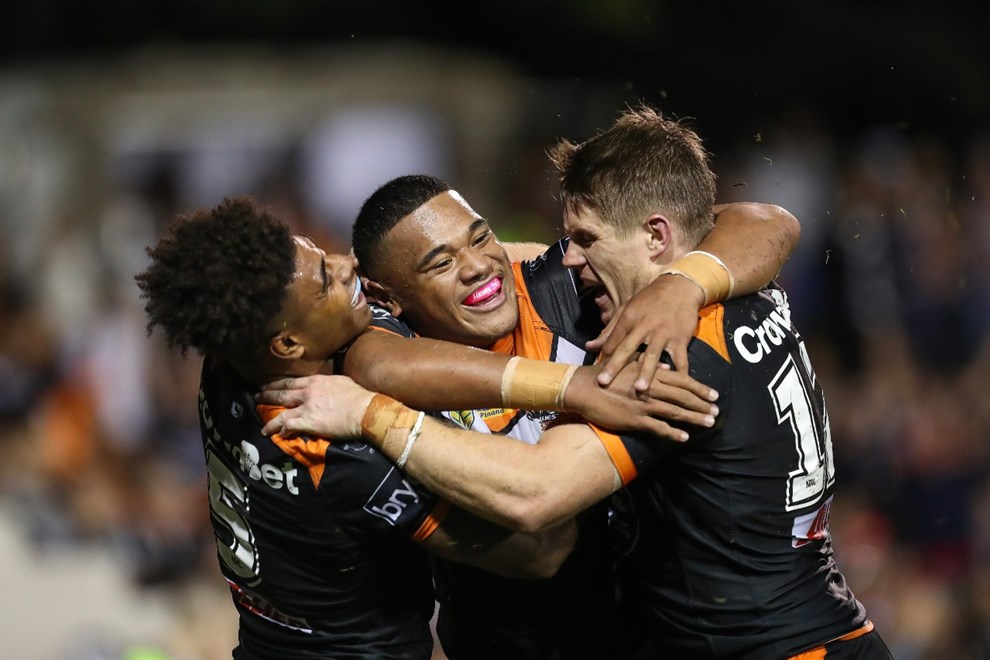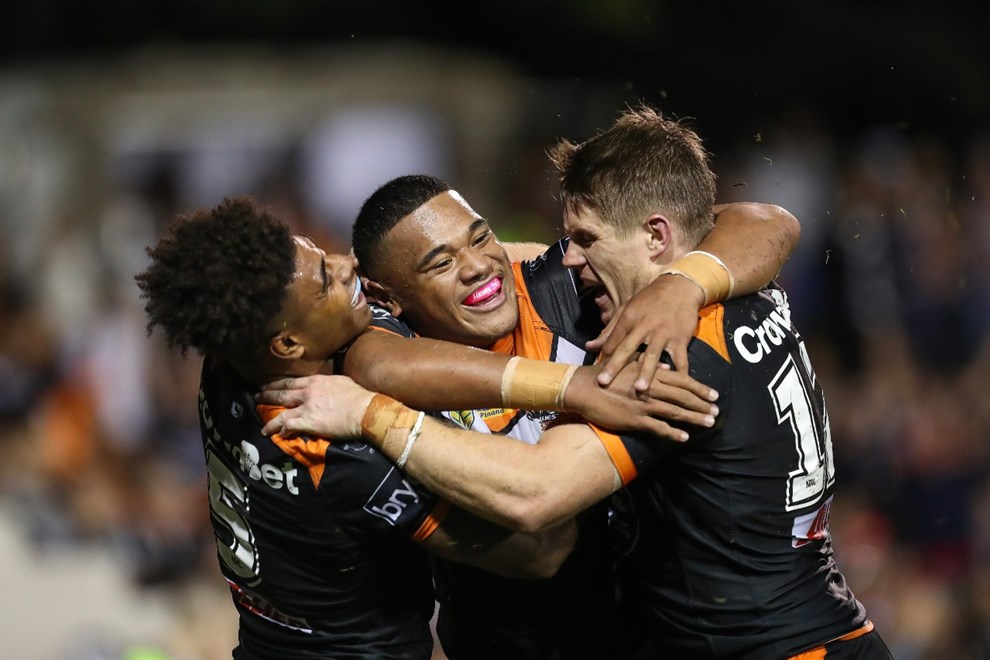 Having played more than 200 first-grade games and represented his country on a staggering 29 times, Tongan winger Manu Vatuvei is well equipped to assess young talent coming through the ranks at the Pacific powerhouse.
And as he prepares to play outside Wests Tigers centre Moses Suli for the first time on Saturday, Vatuvei says he's blown away by the skill and ability of the talented teenager.
"Watching him play this year, he'll be a massive signing for the Wests Tigers in the future," Vatuvei told NRL.com reporters after a Tongan training session on Tuesday.
"When I was his age, I was intimidated coming into camps like these, but he's been talking well so far and will take a lot away from this experience.
"I don't know how he feels towards me but my focus is to make him feel comfortable around me and we'll need to be talking a lot during training and the game.
"I'm honoured and lucky enough to be able to play with him and hopefully in a few years time when I finish up we can have a laugh about it," he said.
"We've just got to make sure we work well as a team despite only have a week together."
Tongan Coach Kristian Woolf echoed Vatuvei's high praise of the 18-year-old Suli.
"He's an impressive kid," Woolf told weststigers.com.au.
"He's a bit bigger than I thought he was! I knew he was a big kid but when he comes into camp, you can see that he's got some good size about him.
"He's a quiet lad, but he's got some real class about him, and he picks things up really quickly and has a really good skillset for a guy his size.
"I've been really impressed from what he's done in camp so far, and I know that he'll get a hell of a lot out of being in camp this week — both in terms on and off the field.
"I know he's playing regular first-grade and that's a tough level of footy, but these Pacific Tests are a bit different. There's not always as much ball movement, but the physicality and passion is there, and he'll certainly get an opportunity to grow up this week."
Tonga will take on Fiji on Saturday, May 5 at 5:30pm AEST from Campbelltown Stadium.
We've revealed our brand new Indigenous jersey — click here to get yours today!