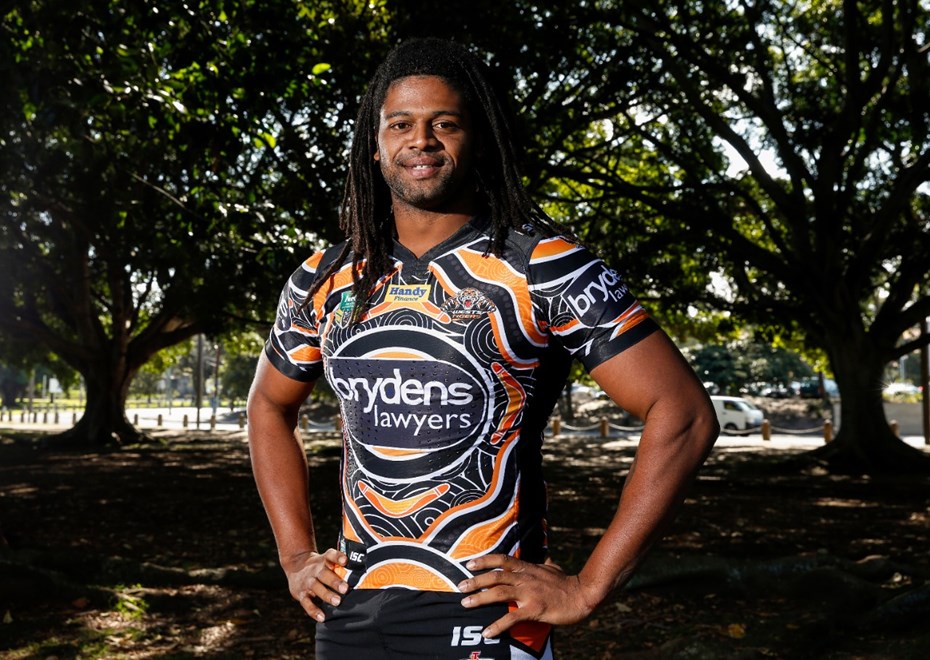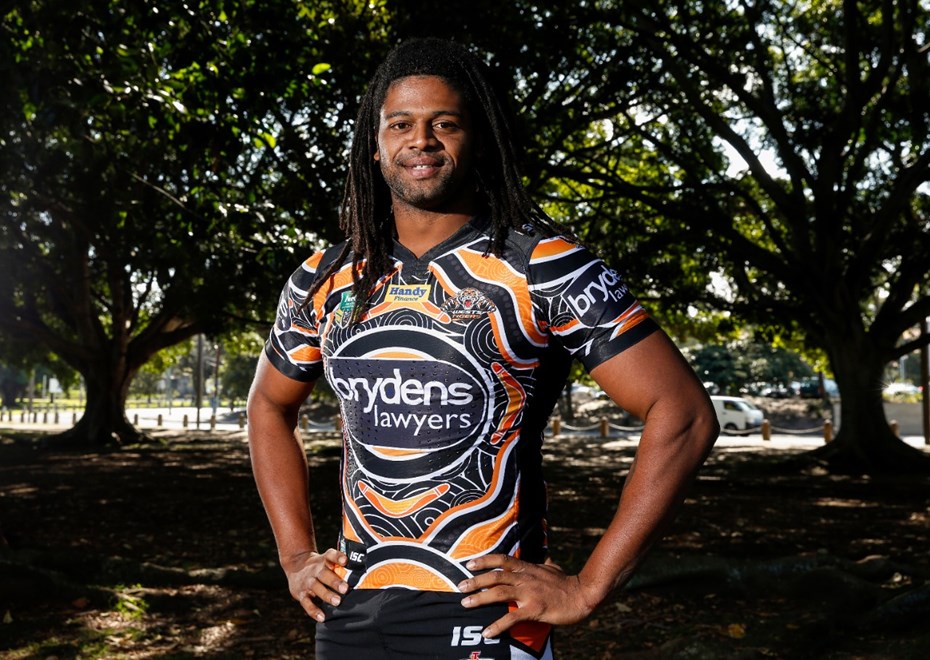 Players from all 16 NRL clubs joined together today to officially launch the 2017 Indigenous Round in which Wests Tigers take on the South Sydney Rabbitohs.
In 2017, players from every NRL club will wear an Indigenous inspired jersey during Indigenous Round, for the first time in the history of the Round.
Wests Tigers Indigenous jersey is designed by Member Dennis Golding, with the design used in the jersey taken from an original artwork highlighting unity, strength and presence.
The artwork represents the traditional lands in which the club was based from the western and inner-western suburbs of Sydney.
Along the paths that form across the lands of the Tharawal and Gadigal language groups, there are continuous circles (like a ripple effect) that represent the club players' movements in which they unite as one to expand their knowledge, strengthen their skills; and develop a greater sense of culture and identity.
Be there to cheer us on this Friday as we take on the Rabbitohs in our Indigenous jerseys!