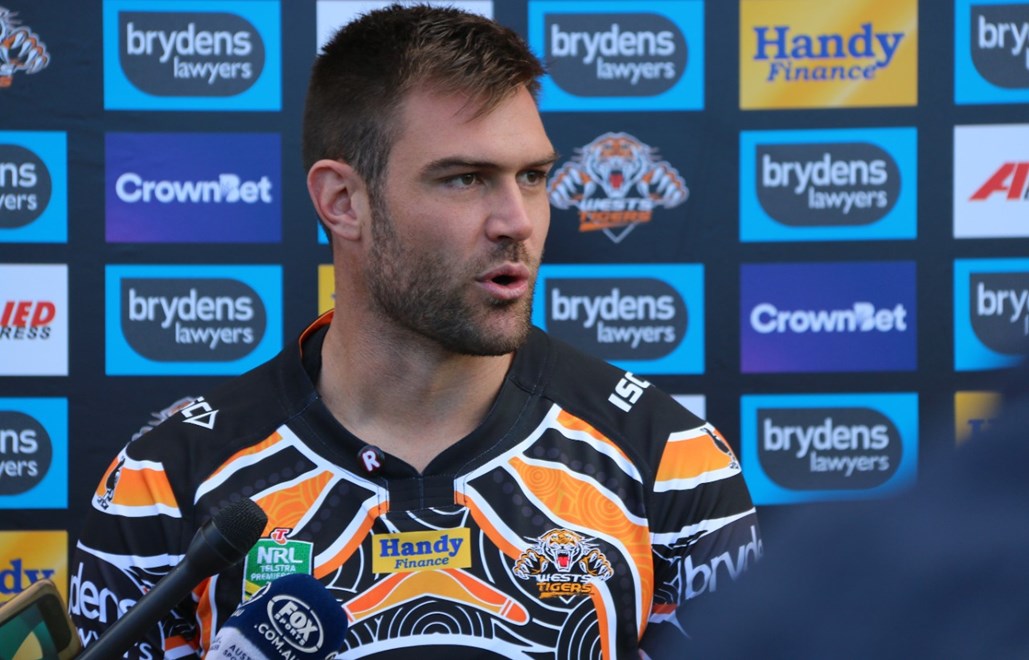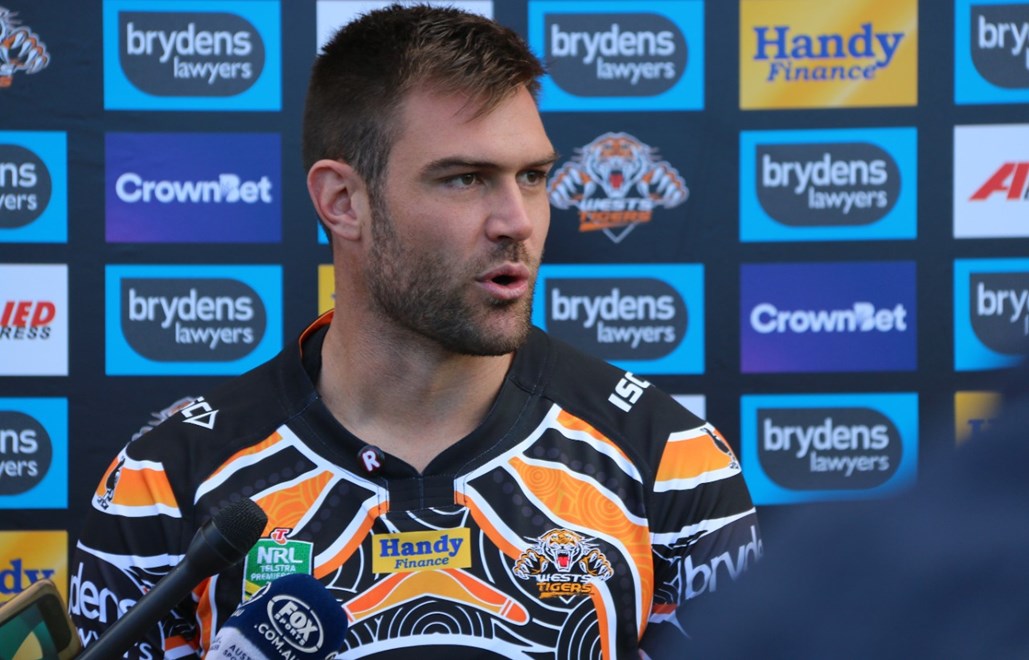 Wests Tigers forward Tim Grant spoke to the media on Tuesday ahead of the Club's Indigenous Round match against the South Sydney Rabbitohs this Friday night.
Wearing the Club's unique Indigenous jersey, Grant said it was a proud moment for himself and all Wests Tigers players to celebrate Indigenous culture within rugby league this weekend.
"I think it's great that we can celebrate the culture and who we are as a game," he said.
"We welcome everyone in to our game and the Indigenous culture is a massive part of it.
"You just have to see the talent that the Indigenous community produces in our game, and it's awesome we can wear an Indigenous jersey like the one we are and acknowledge that."
With captain Aaron Woods sidelined for an indefinite period with a hamstring injury, Grant said it was going to be on the entire forward pack to step up and fill the void in Woods' absence.
"There's definitely a whole to fill, that's for sure," Grant said.
"But having said that, whoever comes in will do a job. We've got good young guys like JJ Felise who can come in, but it's also up to us senior guys to cover it a little bit more as well.
"But we'll cover it. We'll have 17 out there so we'll be right.
"There's always a bit of feeling in these games between Wests Tigers and Souths. I've been on both ends of it, and it's always a really enjoyable game for the players and fans alike."
See what Tim Grant had to say in full about Friday's match in the video above!
Be there to cheer us on this Friday as we take on the Rabbitohs in our Indigenous jerseys!