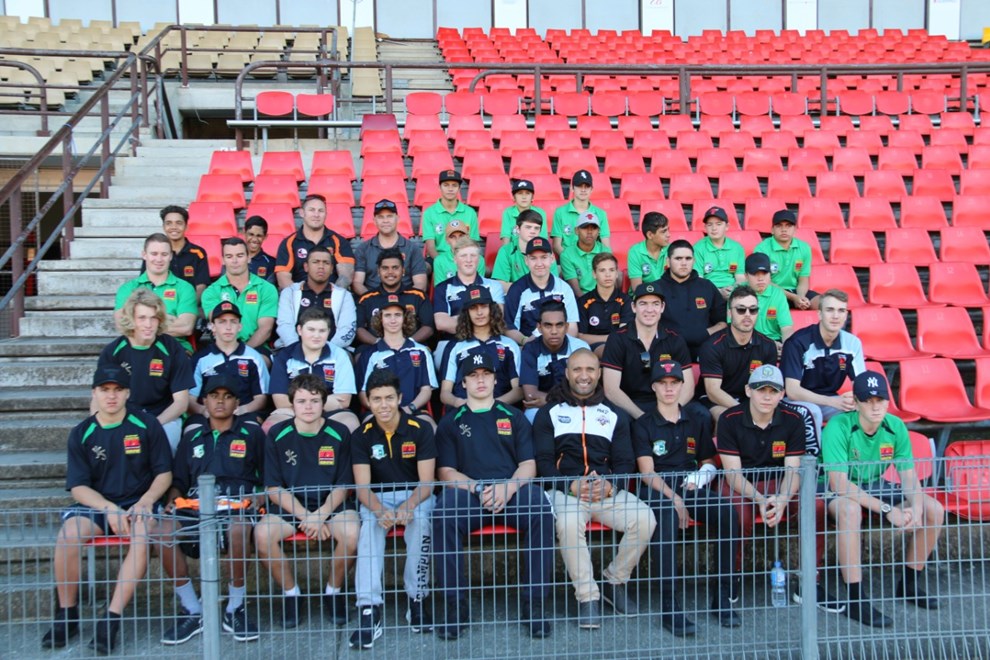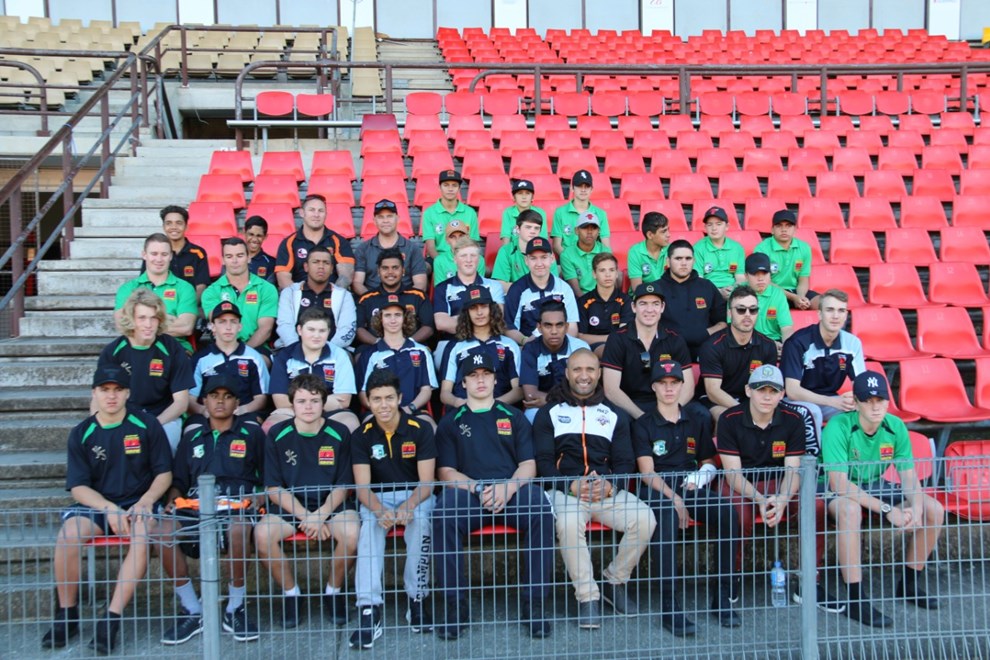 Wests Tigers had some special guests visit the club this week, with students from the Clontarf Foundation spending time in Sydney.
The group, representing Clontarf Academies from Griffith, Wagga Wagga, Singletone and Bourke/Breewarrina, spent time at Concord Oval getting a tour of the facilities and speaking with Paul Whatuira.
The players, many of whom were visiting Sydney for the first time this week, also visited ANZ Stadium and trained at Leichhardt Oval, ahead of taking to the field on Friday night for some exhibition games before Wests Tigers take on the South Sydney Rabbitohs.
For more information on the Clontarf Foundation click here.
About the Clontarf Foundation
The Clontarf Foundation exists to improve the education, discipline, life skills, self-esteem and employment prospects of young Aboriginal Torres Strait Islander men and by doing so equips them to participate meaningfully in society.
Since opening its first Academy for 25 boys in 2000 the Foundation has grown to cater for over 5,600 boys in 92 schools across Western Australia, Northern Territory, Victoria, New South Wales and Queensland.
The Foundation believes that failure to experience achievement when young, coupled with a position of under-privilege can lead to alienation, anger and more serious consequences. As a prelude to tackling these and other issues, participants are first provided with an opportunity to succeed and in turn raise their self-esteem.
The vehicle for achieving this outcome is Australian Rules and/or Rugby League. The Foundation uses the existing passion that Aboriginal and Torres Strait Islander boys have for football to attract them into school and keep them there. The programmes are delivered through a network of football academies established in partnership with local schools. Any Aboriginal or Torres Strait Islander male enrolled at the school is eligible to participate in the Clontarf Academy.