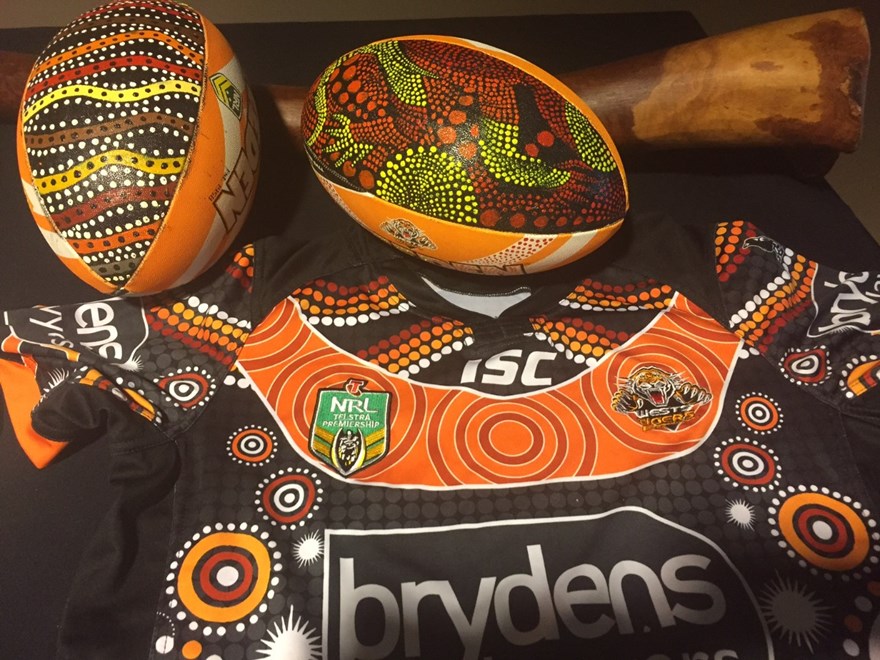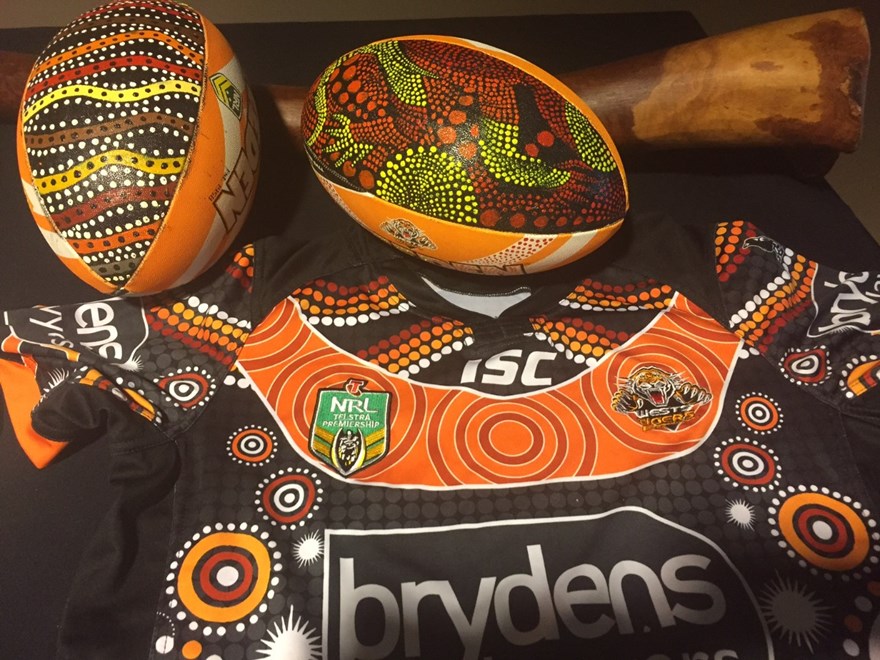 Wests Tigers would like to acknowledge the role that the club's School to Work students played in last Friday's Indigenous Round at ANZ Stadium.
Wests Tigers are incredibly proud of its involvement in the very successful School to Work program as it assists students in preparing for the future.
The School to Work students had a large involvement in many of the club's Indigenous Round activities.
Wests Tigers would like to thank Rebecca Hatch for her stirring rendition of the National Anthem ahead of kick off.
Rachel Arthur took part in the day by being on of the pre-game gift bearers and also performing the coin toss. The Emu Caller gift that was presented to the Captains pre-game was painted by the School to Work participants.
Wests Tigers Members and fans would have see players kicking footballs into the crowd after running onto the field. These were designed by the School to Work participants who also presented the players with another set post game.
This involvement again shows the value of the program in terms of their work experience but also the ability to showcase their culture at a major event like this. The varied talents of these students are enhanced through consistent mentoring by the School to Work team.