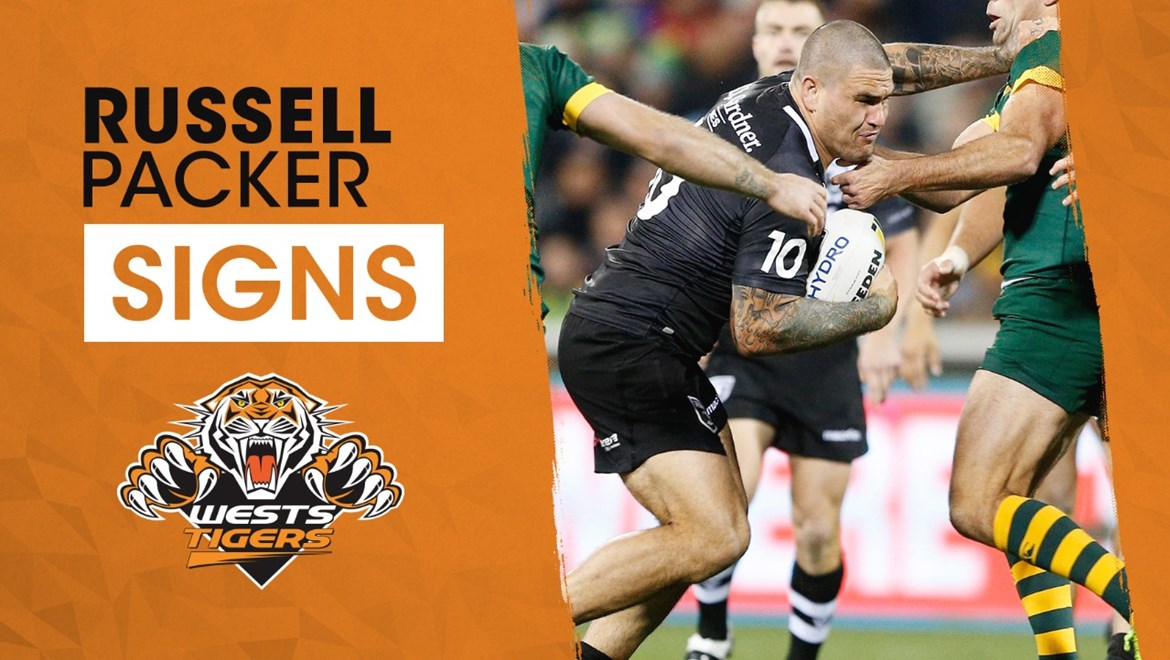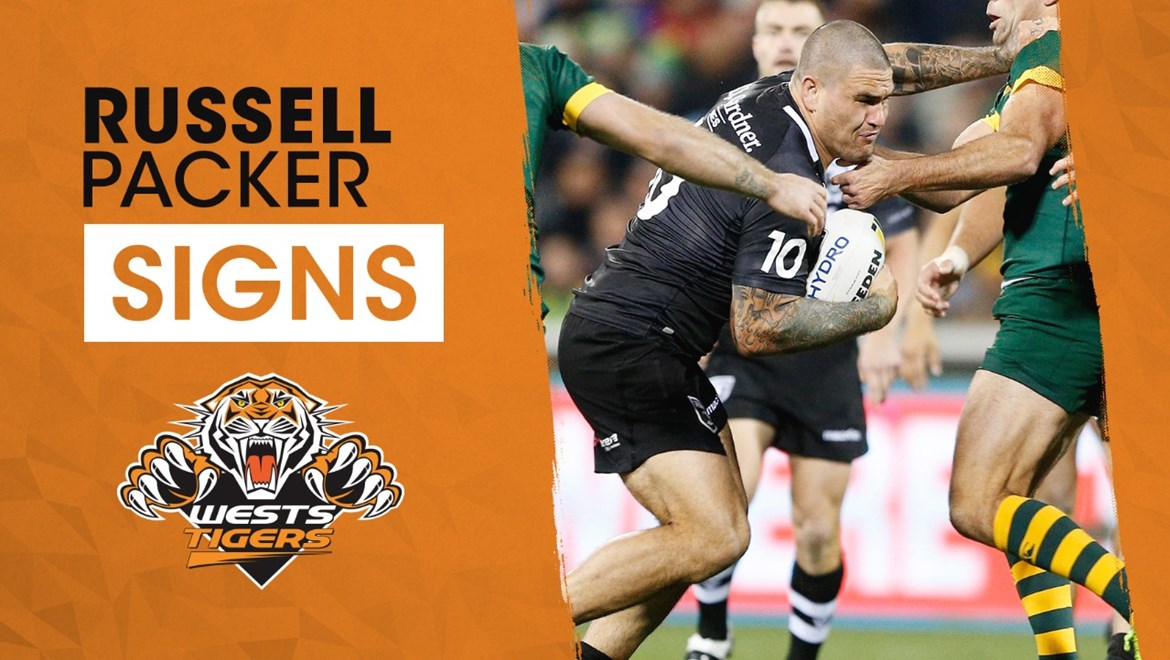 Wests Tigers are pleased to announce the signing of New Zealand international forward Russell Packer for the coming four NRL seasons.
The new agreement will see Packer join Wests Tigers for at least the end of 2021.
Packer has played 142 NRL games since making his debut in 2008 and three tests for New Zealand, the most recent being this month's ANZAC Test in Canberra.
The 27-year-old has taken to the field for the New Zealand Warriors 110 times and the St George Illawarra Dragons on 32 occasions.
Wests Tigers Head Coach Ivan Cleary said that he was looking forward to working with Packer again after giving him his debut in 2008.
"Russell has been one of the standout front-rowers in the NRL this season," said Cleary.
"He's a no-nonsense front rower, he really knows what his job is and he delivers and I think he's only going to get better.
"I think he's going to have a very strong leadership role here. He's got a great story, a story of hard knocks and coming out the other side, and that will resonate with lots of the boys here.
"He's very keen to help us regrow what we have here at Wests Tigers, and they're the sort of guys we want on board," he said.
Wests Tigers CEO Justin Pascoe said that Packer's experience on and off the field will be an asset to the club.
"I'm expecting Russell to bring a lot to Wests Tigers, both on and off the field," said Pascoe.
"Here's someone who has turned his life around and is now seeing the results of that change as he steps up to be one of the premier forwards in the game and returns to the International stage.
"As excited as we are with what he will bring to us during the game each week we're equally excited with the role he'll play at the club away from the football field," he said.
"We've made some really strong signings over the last month and look forward to welcoming players such as Russell, Josh Reynolds, Ben Matulino and Chris McQueen to the club next season."
Away from the field Packer is currently undertaking an MBA and was awarded the Mark Coyne Career Development Award for his ongoing studies at the University of Wollongong in 2016.
PLAYER PROFILE: RUSSELL PACKER
Date of Birth — October 9, 1989
Place of Birth — Waikato, New Zealand
Height — 188cm
Weight — 120kg
Position — Prop
Junior Club — Levin Lions
NRL Debut — Warriors v Canberra, Mount Smart Stadium, 04/05/2008 (Rd.8)
Previous Clubs — NZ Warriors (2008-13), St. George-Illawarra (2016-17)
Rep. Honours — 3 Tests for New Zealand (2011,17), NZ Maori (2010)

Click here to get your team-signed and match-worn 2017 Wests Tigers Indigenous Jersey!