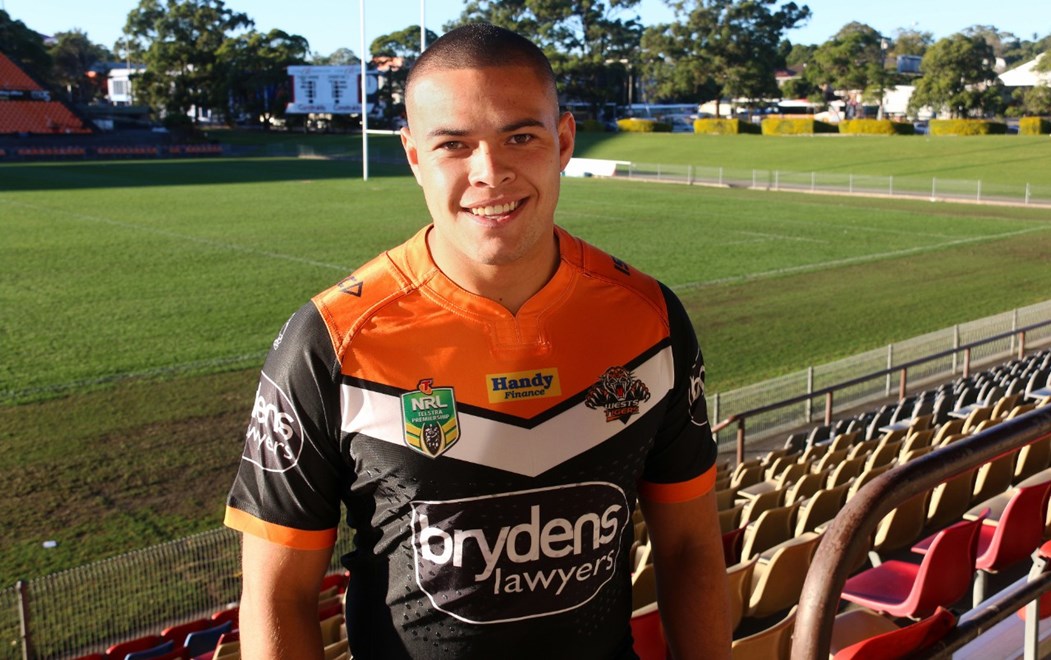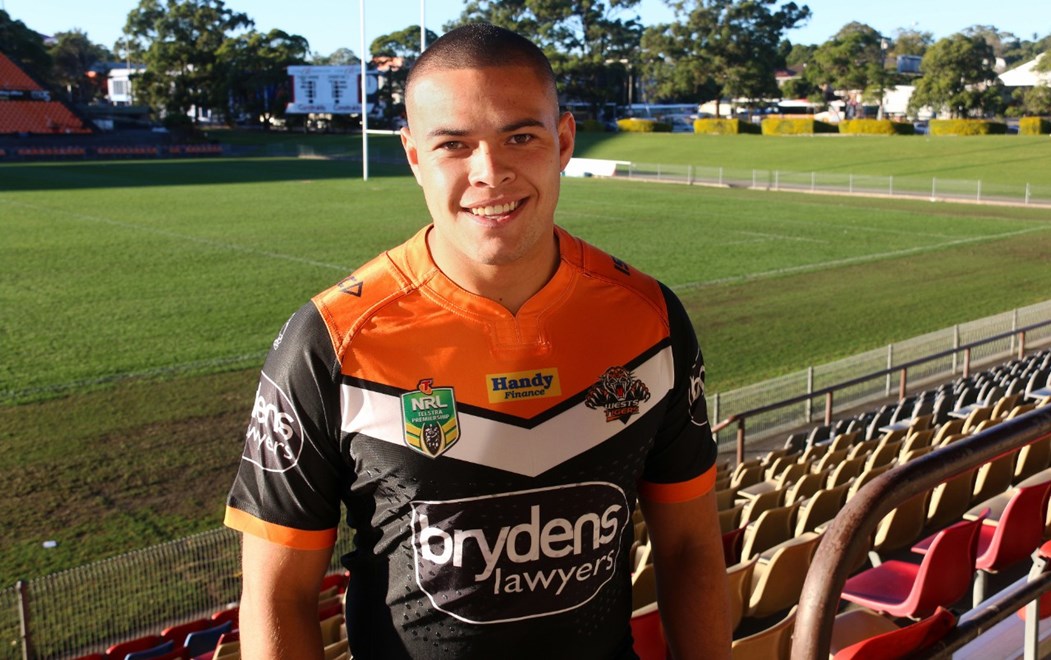 Wests Tigers new signing Tuimoala Lolohea says he's ready to hit the ground running in his new colours after announcing a two-and-a-half year deal today.
The former Warrior joins Wests Tigers until at least the end of the 2019 season and says that while moving away from New Zealand for the first time was daunting, he was also extremely excited to see what he can produce playing in his preferred position.
"I'm excited to be here. I've come here to play some good footy and build some confidence in myself so I'm excited for the new challenge," Lolohea said.
"It's going to be a good challenge for myself and excited to be at this new club.
"For me personally, I'm excited to play in the position I grew up playing in and the position I enjoy playing in the most. I'm looking forward to seeing what I can add to this team to help make the team be the best that it can be.
"My goal for the rest of this year is just to get back to playing some consistent footy for Wests Tigers, build some confidence in myself and something to the team," he said.
"I can't wait to get out there with the boys whenever I get my chance to play."
See what Tuimoala had to say about joining Wests Tigers in the video above!
Sunday arvo footy returns to Campbelltown on June 11 when we take on the Roosters!