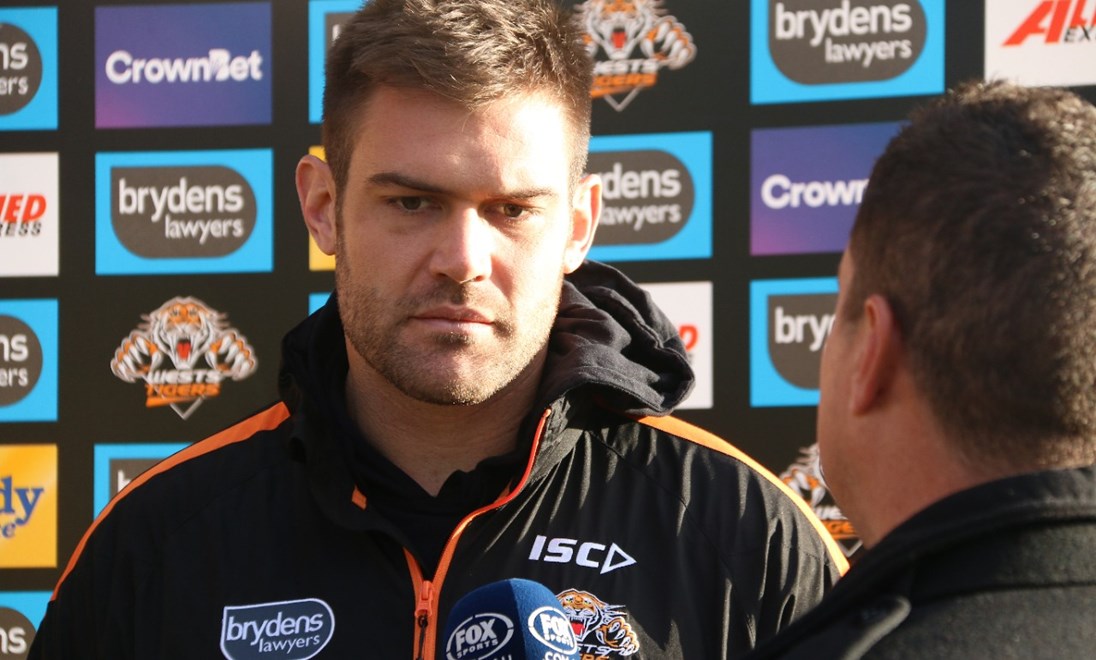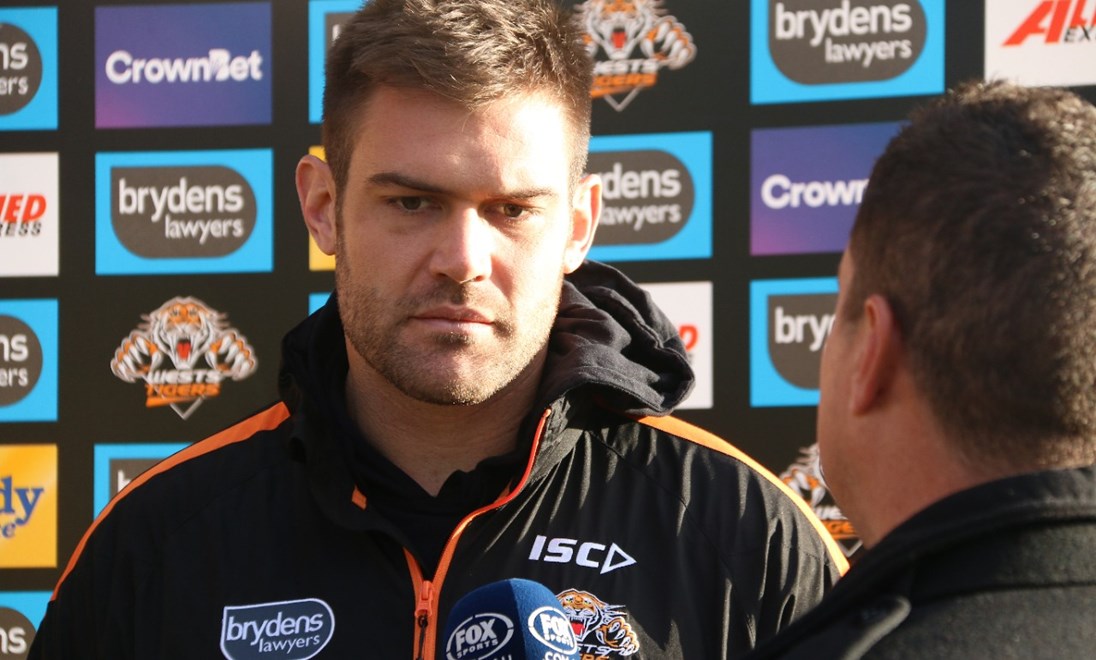 Wests Tigers forward Tim Grant spoke to the media on Wednesday ahead of the team's Round 13 clash against the St. George-Illawarra Dragons this Saturday.
After a week off with the bye, Grant discussed the mood amongst the team this week, recent signings and also his role within the team coming off contract at the end of the season.
"It's good to regroup, get a bit of hard training in and refocus" said Grant.
"Any week in the NRL is tough, but in saying that we're pretty confident in what we need to do, we're just focused about doing that.
"I felt sorry for the fans a little bit, the uncertainty probably plays on them more than the players. We've got some stability around that we just need to win some games for them to put a smile back on their faces.
"When we're at training, it's probably the best place for us to be, when there is a lot of external noise, the best place to be is next to your mates and working hard.
"That's the environment we're building here at Wests Tigers, it's been enjoyable."

The signing and of Tuimoala Lolohea was an exciting thought for the prop forward.
"(Lolohea) been really good, really sharp on the field," he said.
"He's going to be a great asset to the club, I look forward to playing beside him.
"Moving forward they're going to be here for a couple of years, that combo (Lolohea and Brooks) will do really well for the club and why not start now for moving forward.
Facing possible future teammate Russell Packer this week, Grant speaks about his addition to the club, and the inspiration that he could provide for young players going forward.
"He's been good, I think it's a good story not just for Russell and his family but for our game. To get a second chance and he grabbed it with two hands and he just signed a four-year deal.
"I couldn't be happier for Russell and his family, it's awesome." he said.
Speaking of his current position within the squad Grant says he's happy to become a mentor to those coming through and providing leadership.
"I just want to be a really good club member; I've really got a great ambition now to have an effect on a few young guys coming through. When you come to the backend of your career it's more about the legacy you can leave and be a good leader for the young guys around me." explained Grant.
"I think out motivation comes from within at the moment, doing our best to win some games to repay the fans that have been loyal and stuck by these hard times."
See what Grant had to say in full about this week's game in the video above!
Sunday arvo footy returns to Campbelltown on June 11 when we take on the Roosters!