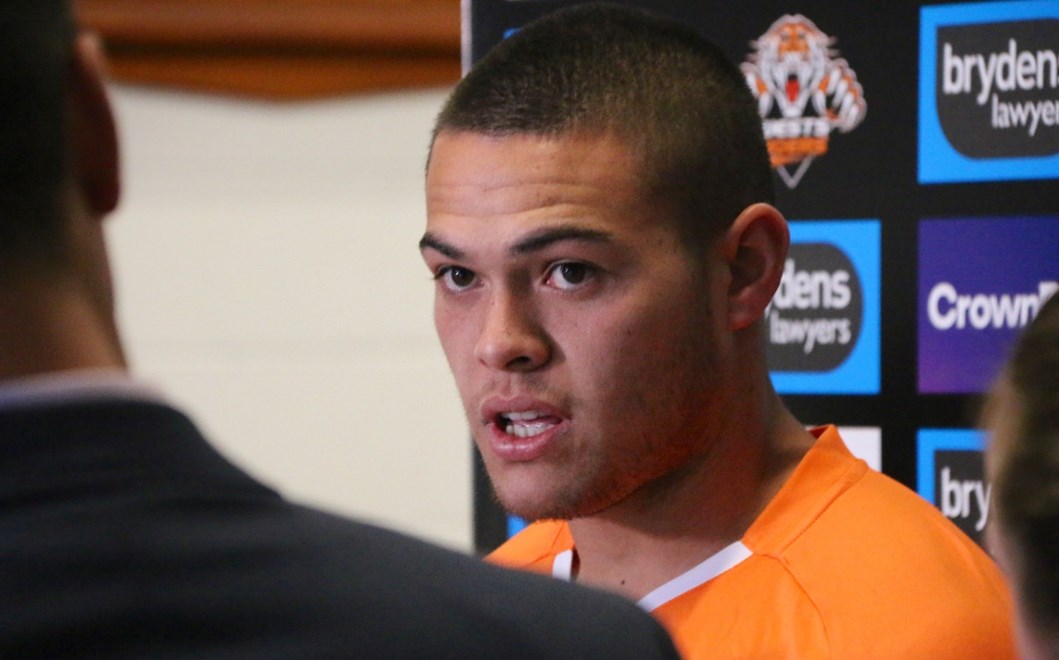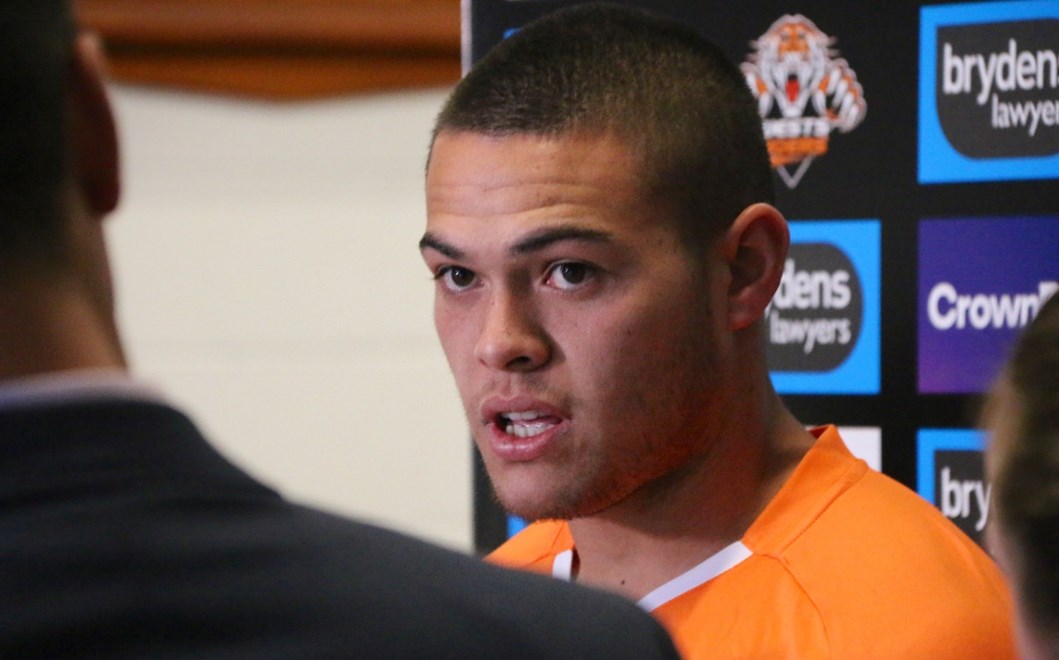 New recruit Tuimoala Lolohea says he's adjusting well to Wests Tigers after his first week with the team and is looking forward to improving further throughout 2017.
Lolohea says he's excited to be heading in to his first home game this weekend.
"I'm pretty excited, it's good to get out here on the weekend with the boys," he said.
"I thought we played tough on the weekend, it's all building here, hopefully we can turn things around this week and put on a performance against the Roosters.
"It was tough last week — I had a lot of stuff off the field, it was full on. But this week can be more relaxed and I can worry about my footy and just look forward to this weekend.
"I know they boys are really pumped for it."
The move to Wests Tigers has been a much-needed change for his career, he said.
"I was doing it pretty tough over there in New Zealand and you could say I wasn't really enjoying my footy as much as I should," he said. "It's been a positive move the week I've had here so far I've really enjoyed my footy again.
"Ivan's given me a chance to sit around in a position for the rest of the year so hopefully I can build some confidence off it, get better week in and week out." said Lolohea.
"I'm honoured and privileged to get the opportunity to come to Wests Tigers under Ivan."
"Ivan's a good coach. I've heard a lot of things from players on the outside and he's done a lot of things since he's been here and I know that he's building something here," he said.
See what Tuimoala had to say in full about this week's game in the video above!
Sunday arvo footy returns to Campbelltown on June 11 when we take on the Roosters!