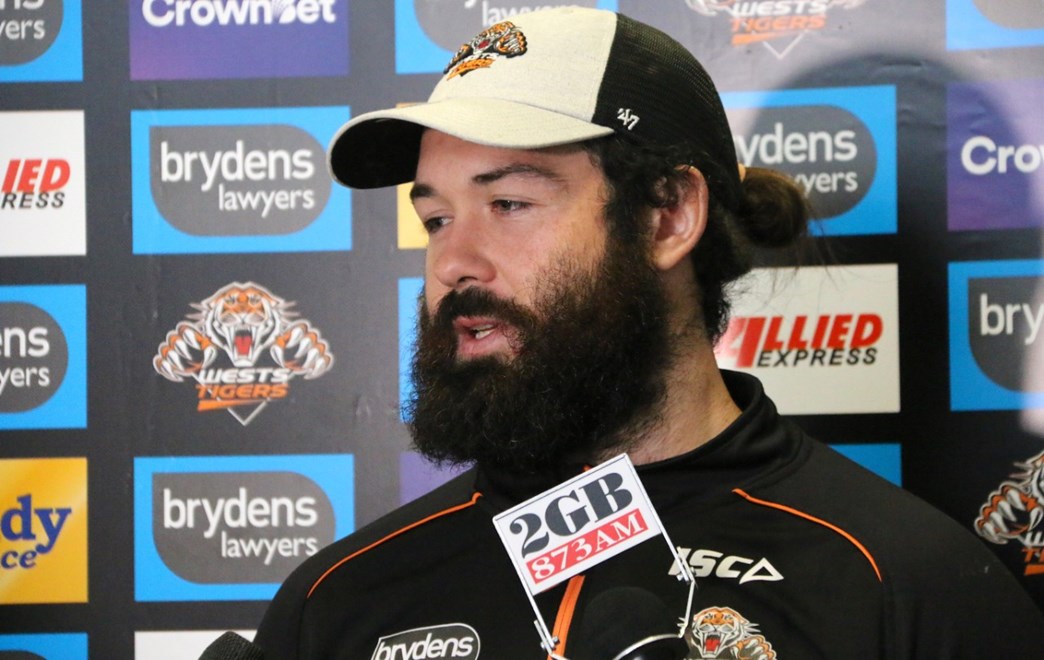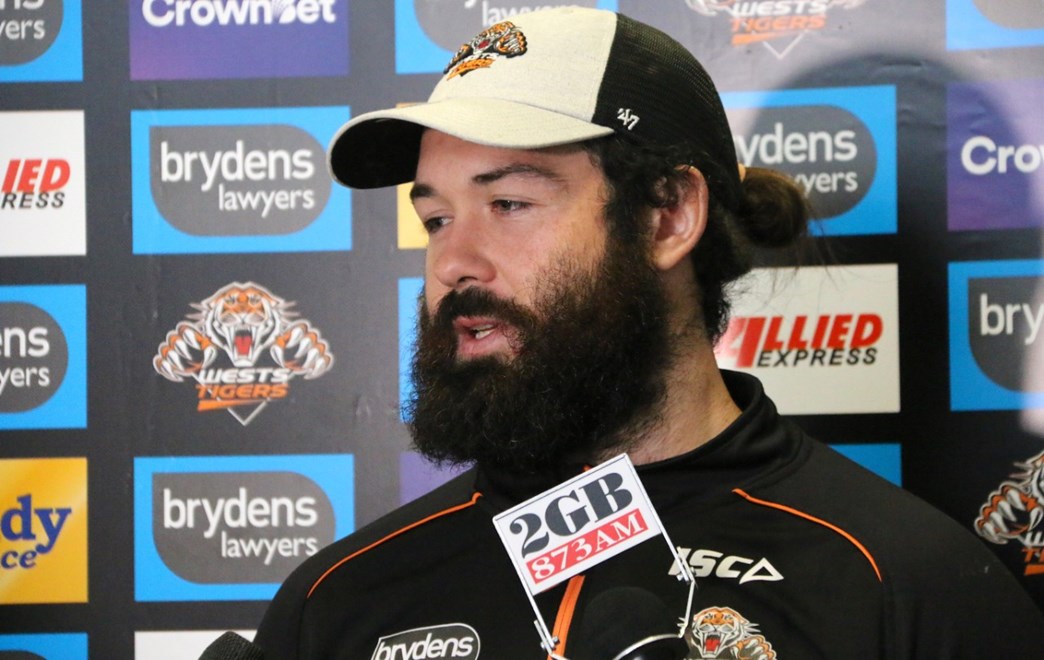 Despite sitting well down on the ladder, Wests Tigers captain Aaron Woods believes that the team aren't far off turning their recent run of bad form around.
Going down in close fashion again last weekend to the St. George-Illawarra Dragons, Woods said the mood in the squad was still high heading into Sunday's clash with the Roosters.
"We got in a few situations in the game (last week) where we had a chance to turn that around, but it's how we handle ourselves in those situations," said Woods.
"Credit to all the boys — we dug deep and just kept trying to rip in. It was disappointing we didn't get the win but was good to see the boys putting the effort in for the entire game.
"It's a bit frustrating, there's been so many games we've been so close and just haven't been able to put the nail on the coffin. We know we're there about and can compete with the top sides and it starts this week against the Roosters."
"It's a must win game for us," he enthused.
"The couple of losses we've had this year, we've been so close and just haven't been able to put teams away. This is a new year, and it's the first time we've played the Roosters this year; there's a good vibe around here with the boys so we're really look forward to playing on Sunday at Campbelltown."
See what Woods had to say in full about Sunday's game in the video above!
Sunday arvo footy returns to Campbelltown on June 11 when we take on the Roosters!