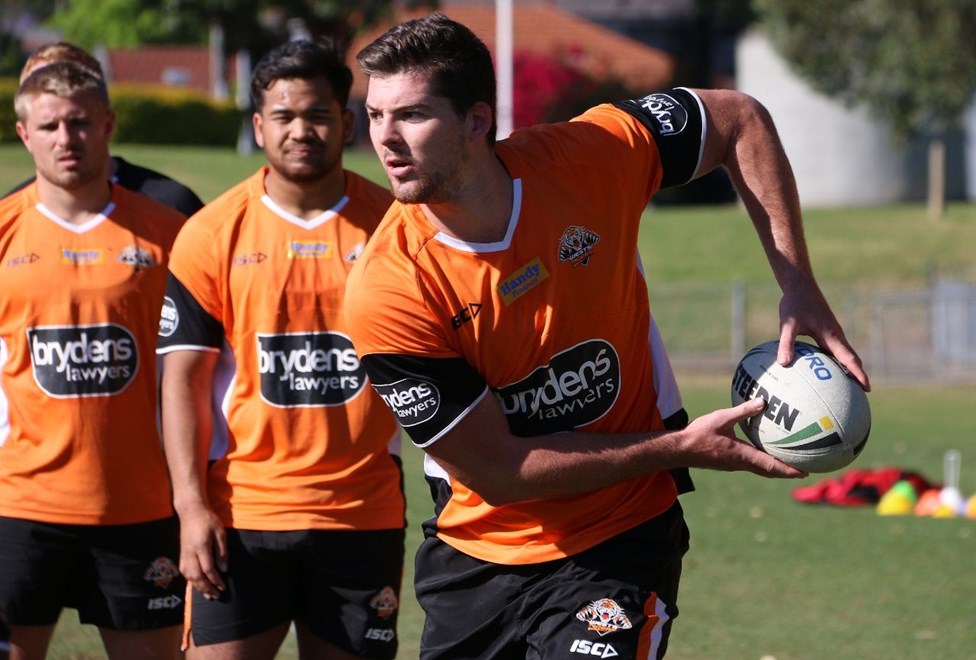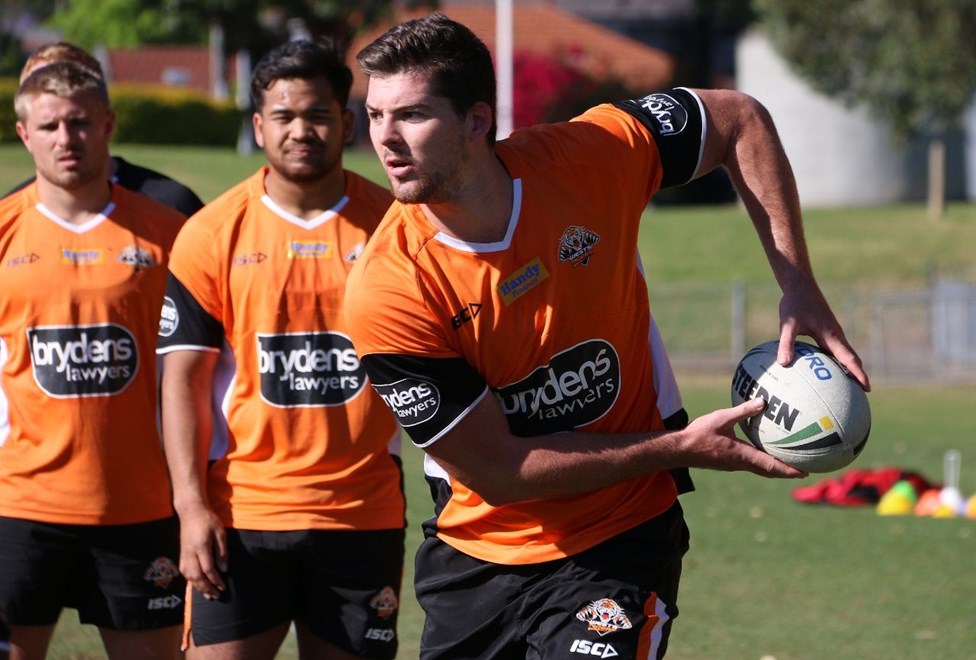 WE always hear stories of kids making their NRL debuts.
The talented teenagers with a dazzling highlights reel to their name who have shone through the Holden Cup system, leaving their coaches with seemingly no other but to pick them.
It's what we've almost come to expect when we hear of players making their debuts.
But this is not one of those stories.
Matt Eisenhuth's story is one of quiet, relentess, hard work.
When nobody else is watching. When all the signs are telling you it might not happen.
When your body is simply not the same as it was the year before.
Hard. Persistent. Work.
A star coming out of Parrmatta's Holden Cup team in 2011, Eisenhuth seemed destined to make the NRL sooner rather than later before being cut by then Coach Ricky Stuart and moved on to Penrith.
And that's when the injuries and problems really started to set in for the Wentworthville Magpies junior.
"My time at Penrith, I was injured most of the time," he reflected.
"Shoulder reconstructions [note: plural] and other injuries, it just kept hitting. And after one sort of injury — it wasn't even football related — it started to dawn that I might not make it.
"I had a bone tumor in my lower leg three years ago.
"When that came about, the doctors were talking as to whether I'd ever play again.
"To be able to come back and play was my goal, and to get to where I am now, everthing about that is just a blessing and I'm just super proud of my effort to get back to where I am."
But even after battling away to just make it back on to the field, Eisenhuth still had a long way to go to even being close to a first-grade team, let alone a debut.
Having been part of an extended full-time squad twice before in his career, the 24-year-old was hanging on to a part-time contract with Wests Tigers.
"I was fortunate enough to get a part-time contract with Wests Tigers, which meant I was working nine to five during the day in an office and then turning up for training and games," he said.
"That had it's ups and downs, I can't lie.
"The hardest part was working all day and then trying to be mentally switched on enough when you come to training. And if you want to go to that next step, you've got to do that.
"That's part of life.
"Looking back, I'm thankful that I got the chance to work.
"It helped my work ethic and got me to where I am now.
"My fiance has been my biggest supporter throughout this all, and my family all know how hard I've worked to get here so it's nice to be able to reward them by making my debut."
And while there'll no doubt be plenty of flashy Holden Cup graduates who line up for both teams on Saturday night, that won't be Eisenhuth's story and that won't be his role.
"When he told me I was playing, Ivan [Cleary] just congratulated me and told me there was a reason why he'd chosen me and there's a reason why I've got here so don't change that.
"Keep doing what I've been doing for the team and help out in whatever way I can.
"That's what my role is, and I'm hoping I do it all right."
Be there at Campbelltown Stadium when we take on the Titans for Friday Night Football!