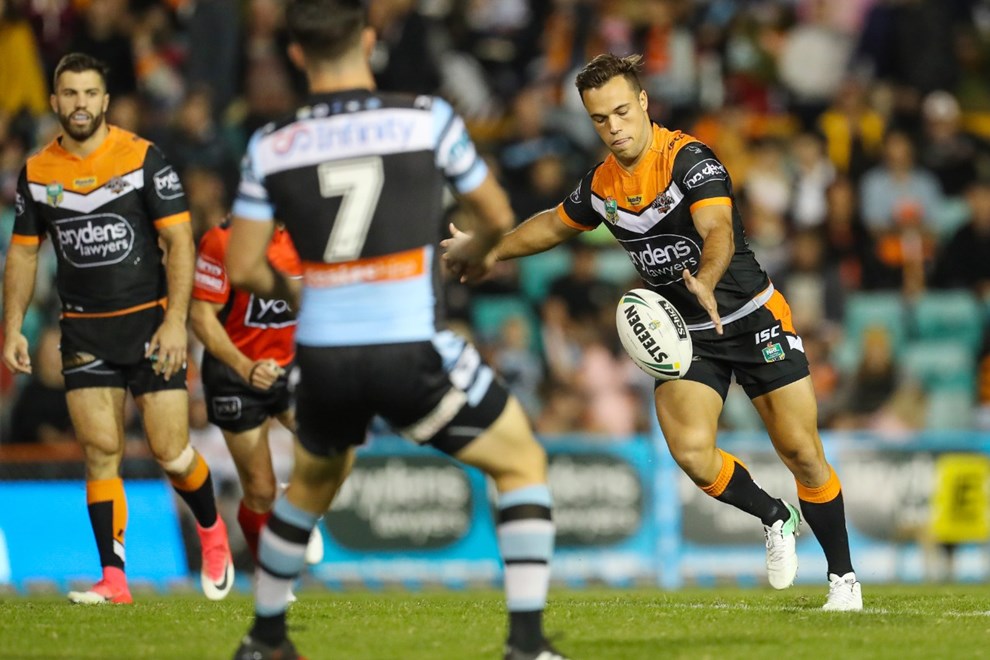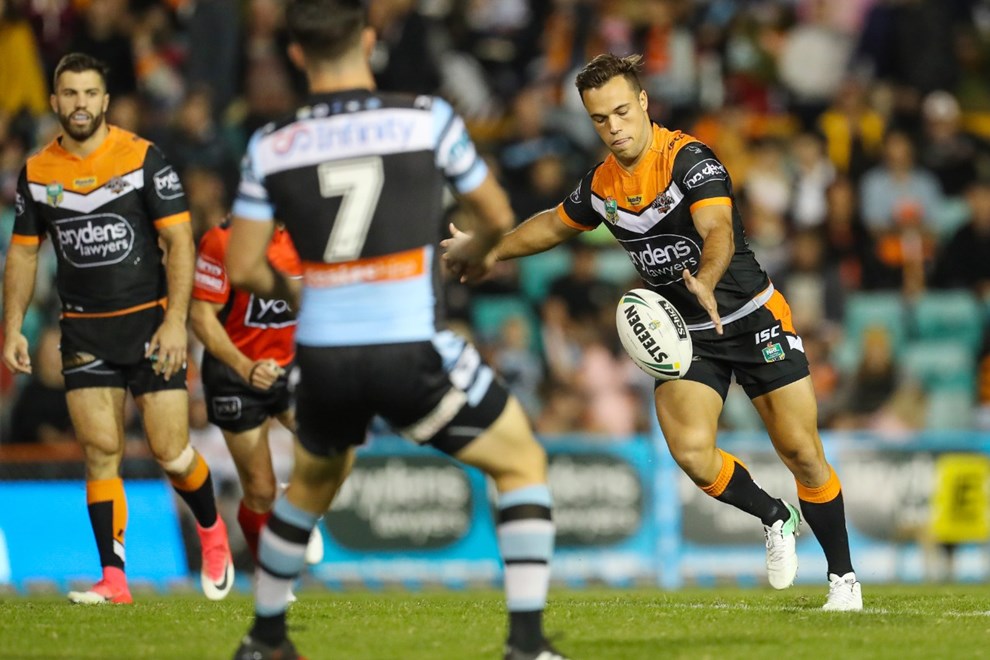 MATCH DETAILS
Date — Saturday, June 17, 2017
Time — 7:30pm AEST
Venue — Southern Cross Group Stadium, Woolooware
EVENT DETAILS
5:00pm — Gates Open at Southern Cross Group Stadium
5:15pm — NYC, Cronulla Sharks vs. Wests Tigers
7:30pm — NRL, Cronulla Sharks vs. Wests Tigers
TICKETS
Click here to purchase tickets to Wests Tigers' Round 15 clash against the Sharks!
FOLLOW ALL THE WESTS TIGERS ACTION
Mobile App — Click here to download for iPhone or Android!

Facebook — Click here to follow Wests Tigers on Facebook!
Twitter — Click here to follow Wests Tigers on Twitter!
Instagram — Click here to follow Wests Tigers on Instagram!
Snapchat — Click here to follow Wests Tigers on Snapchat!
GETTING TO THE GAME
Use the Trip planner to plan your trip with up-to-date train, bus, ferry and light rail information. You can also use one of the many real-time apps to track your service.


Transport Information
— Valid pre-purchased match tickets include travel to and from Southern Cross Group Stadium on train services (bounded by Bomaderry, Goulburn, Bathurst and Dungog stations).
— Remember to keep your match ticket safe for your return journey or you'll need to use your Opal card, as you must have a valid ticket when travelling on public transport.
— Your match ticket is valid on public transport until 04:00 the following day.
— Note: an additional station access fee applies for travel to or from Domestic and International Airport stations. Your event ticket does not include the access fee, so if you're travelling from these stations you'll need to pay the train station access fee.
— NSW Police may close roads around Southern Cross Stadium before and after the match to help safely manage crowds. For the latest traffic information visit Live Traffic NSW, download a real-time traffic app from the App Store or Google Play, or call 132 701.
— A taxi rank is located out the front of Sharkies Leagues Club. For details of taxi networks servicing the Sydney area visit NSW Taxi Council.


Getting There by Train
— The closest station to Southern Cross Group Stadium is Woolooware on the T4 Eastern Suburbs & Illawarra Line. Change at Woolooware or Cronulla for a free shuttle bus to the venue.
— After the game, an extra service will run from Cronulla to Hurstville at 22:25 and 22:55 to help get you home.
— Trackwork is carried out on an ongoing basis to maintain the safety, reliability and efficiency of the Sydney Trains network. Trackwork may affect how you travel to and from events. For the latest information, check trackwork service updates or use the Trip planner.


Getting There by Bus
— A free shuttle bus to Southern Cross Group Stadium will run from Woolooware and Cronulla stations every 15 minutes between 17:00 and approximately 19:30
— Return services will run from the stadium every 15 minutes for an hour after full-time.
— Transdev NSW also operates buses in the Sutherland Shire. For details visit Transdev NSW South & South Western Sydney Timetables.


Parking Information
— Off-street parking is limited and is likely to reach capacity.
— There has also been timed parking restrictions placed on the sporting fields surrounding the Stadium: Weekends = 2P between 6am and 9am / 4P between 9am and 8pm Weekdays = 2P between 3pm to 10pm
— Remember your match ticket includes travel on trains, so leave the car at home and take advantage of the frequent trains and free shuttle buses.