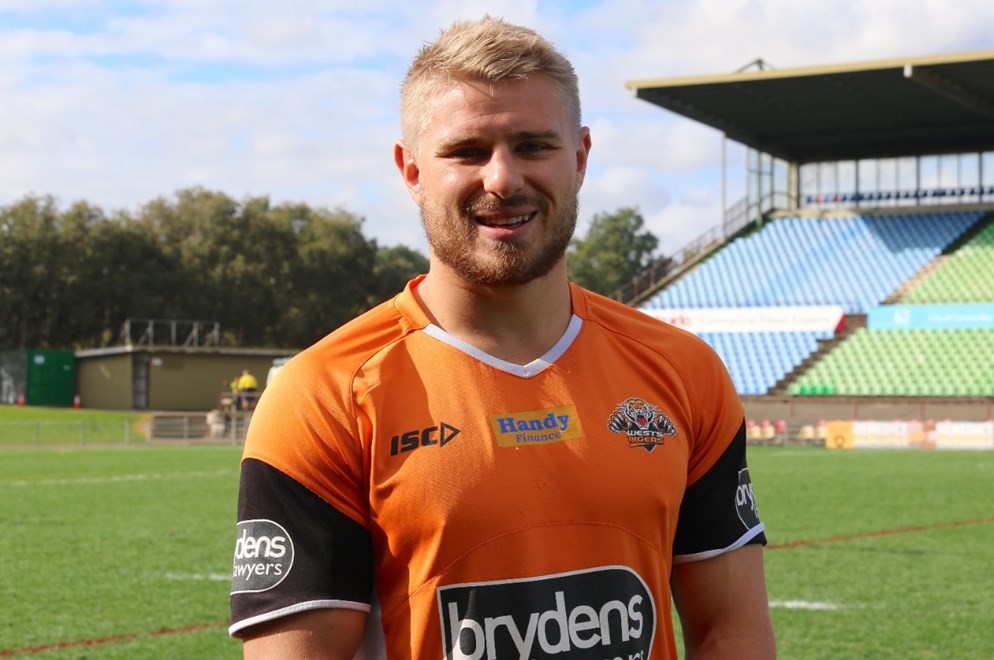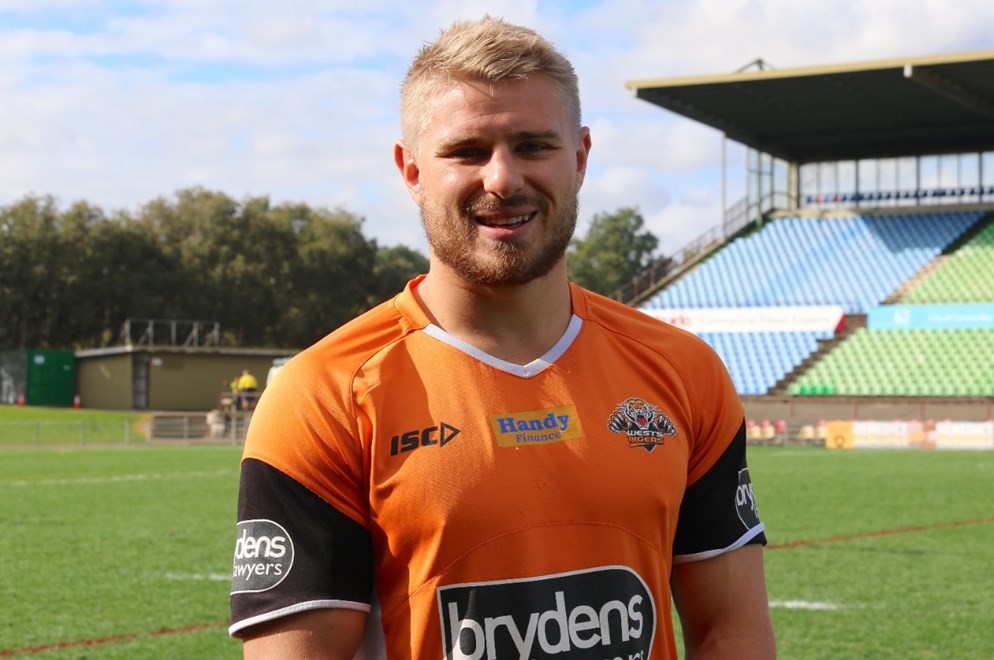 Fresh off his new two-year contract extension, Matt McIlwrick today spoke on his new deal, the Friday's clash against the Titans and his excitement for the future.
McIlwrick joined the Wests Tigers this season and has played every game so far in 2017.
"The Club's been great to me and we haven't had the most successful year so far but we've got a bright future ahead of us," McIlwrick said.
"We've had a few good signings for the next coming years and I'm really looking forward to seeing what it holds.
"The boys have been so welcoming; Wests Tigers have supported everything I do not only inside the club but on the outside with my fitness aspirations and I wouldn't want to spend my time anywhere else but here."
McIlwrick has shared the hooking role at times this season with 20-year-old Jacob Liddle and he was eager to see Liddle continue to develop in first grade.
"Jacob's been great," he said. "He's got a great future ahead of him here at Wests Tigers and I'm looking forward to working with him and he keeps pushing me in my game as well so I think we work well together and I look forward to working with him in the future.
"I just want to be in the 17 each week. I've come here for an opportunity and I've tried to take that with both hands. I've played every game and I want to stay in the side."
Although disappointed by last week's loss to the Cronulla Sharks, McIlwrick said the team were eager to take the positives from the defeat and move forward to Friday's game.
"Those kinds of losses are always the hardest ones when we played so well for so long and just those couple of lapses at the end really hurt us," he said.
"We take a lot out of it. Our energy throughout the game was unbelievable and we know if we continue to do that every week, we're going to win more games then we lose.
"We're going to be the better for that even though we didn't come away with the result we wanted — we're going to learn from that.
"This is the NRL you need to be focused for 80 minutes otherwise you won't win games. The Titans are going to be fired up on Friday and we have to bring what we brought last week.

"We're out at Campbelltown the last time we played there against the Roosters we had a great crowd so hopefully we can bring those people out again because it makes a massive difference.
"We just have to start fast like we did last week and hold on for the full 80."
See what McIlwrick had to say in full about this week's game in the video above!
Be there at Campbelltown Stadium when we take on the Titans for Friday Night Football!