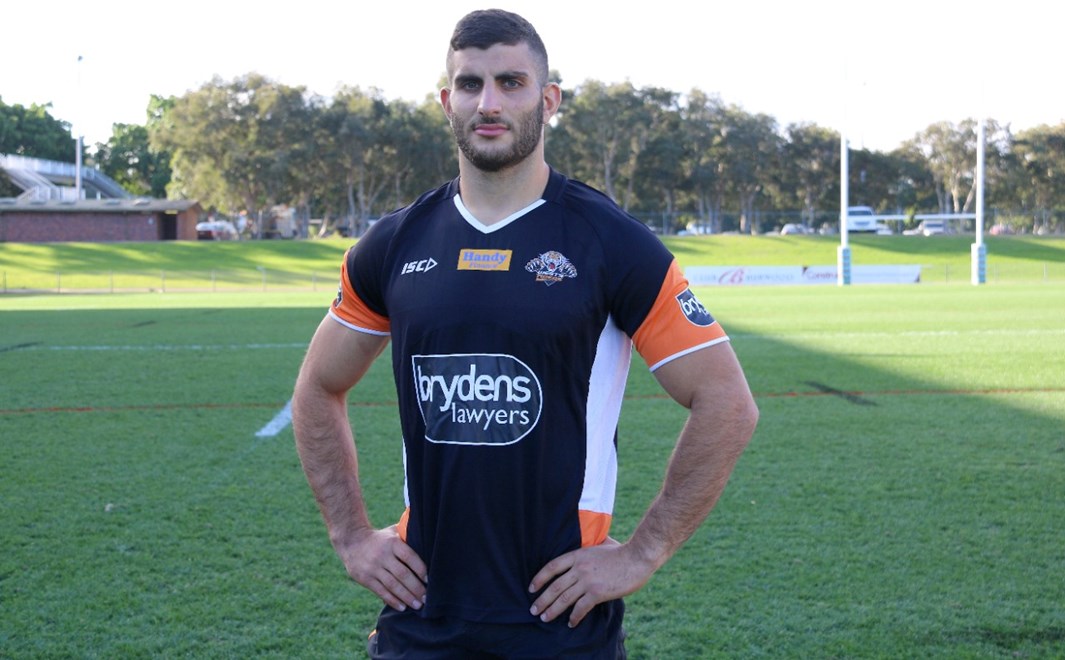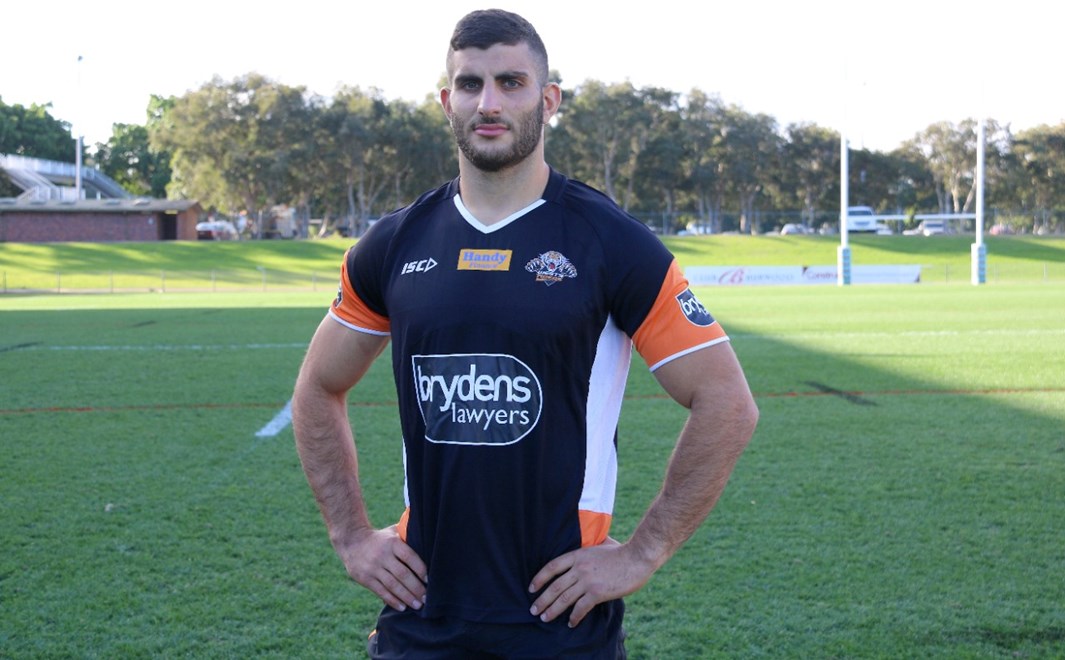 New recruit Alex Twal says his decision to move to Wests Tigers for the next three-and-a-half years simply came down to the ability to move his career ahead.
A standout through the junior grades at Parramatta, Twal was originally signed to Wests Tigers for the start of the 2018 season through to the end of 2020, but was this week confirmed on a mid-season transfer that will see him don his new colours this weekend.
Coach Ivan Cleary has already named Twal in the extended NRL squad for Friday's clash against the Gold Coast Titans despite the 20-year-old only joining the Club on Tuesday.
"It's good to be here now and have my future all settled," Twal reflected.
"To be here for the next three years, I think it's a real big honour for me with this Club's history, and I can really see myself being a big part of the future here.
"Knowing what's ahead, I'm really looking forward to it."
Billed as one of the best young forwards in rugby league, Twal's quick rise through the ranks saw him feature in a myriad of junior representative sides — featuring for NSW at an U/16, U/18 and U/20's level — before being promoted to the Junior Kangaroos side in 2015, despite the Parramatta City Titans junior only being 18 years old at the time.
Entering the full-time squad at the Parramatta Eels, Twal's dynamic frame and impressive work ethic had many excited about his future, but despite back-to-back pre-seasons, was unable to crack the first-grade side and make his NRL debut.
And for Twal, seeing teammates in those junior representative teams go on to establish themselves as regular first-graders made him determined to continue a similar path.
"For me, I think the biggest reason why I wanted to come to Wests Tigers was that you see a lot of young players develop in to very good NRL players," he said.
"You look at guys like Luke Brooks and David Nofoaluma — these are young guys that have developed in to first-class NRL players. And when I looked at that, and how they've been able to progress, it was really a no-brainer for me to come here.
"I've had a bit to do with JJ Felise and Jacob Liddle before with the Junior Kangaroos and Blues, and I think looking at Jacob, you know, he's a regular first-grader now and someone who has really taken that next step in his career. He's only the same age as me, but he's been able to work his way in to the starting side, and I'd like to think that I can hopefully following in someone like his footsteps in the near future."
Likely to line up for Lebanon at the end of the year in the 2017 World Cup, Twal said it was a meeting with the then Lebanon Coach Ivan Cleary that led to his interest in Wests Tigers — particularly once Cleary was appointed Head Coach of the Club back in April.
"I had a really good with Ivan at the Lebanon World Cup introduction not long ago when my future was still up in the air and I really liked his approach to football," Twal said.
"I just really liked the way he spoke to everyone and just his presence in the room.
"The big thing was that I could see myself really fitting in under him, and once he was the Coach here, I wanted to be a part of that. If I can build under him over the next few years, hopefully I can become someone who not only takes that next step as a player, but also someone who helps build this Club up to something special.
"It's not just Ivan too," he added. "They've got a brilliant coaching staff here.
"I worked with Andrew Webster a lot in the NSW U/20's and I really like what he brings.
"I also think it's a good chance for me to learn from some of those forwards like Sauaso Sue who have come through system and are used to playing in the NRL each week.
"So there's a lot for me to look forward to, and I'm really excited by it."
Be there at Campbelltown Stadium when we take on the Titans for Friday Night Football!