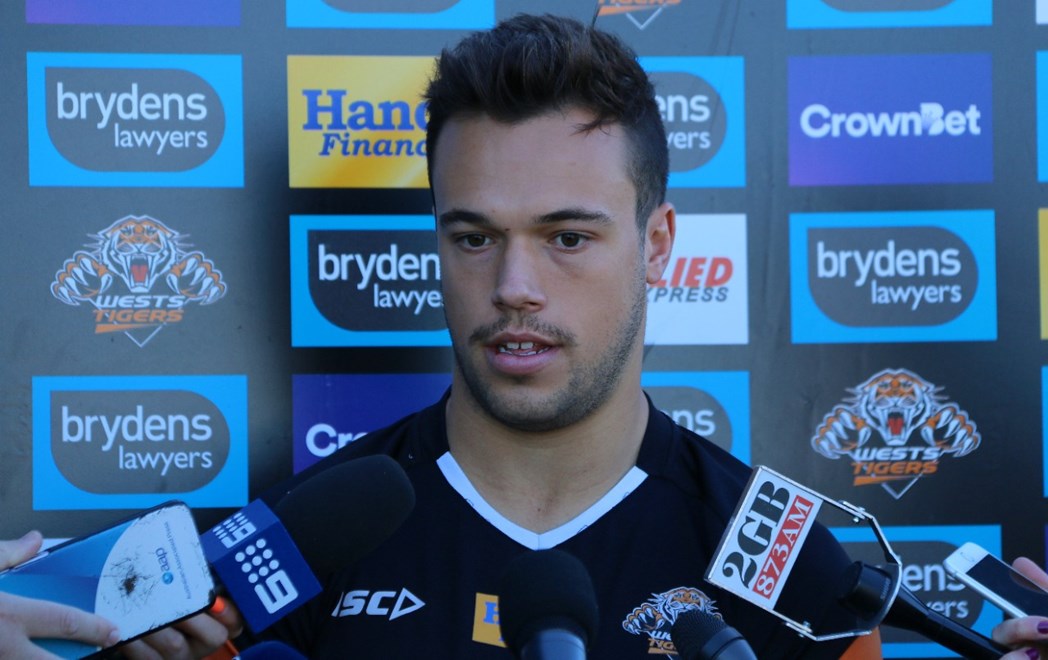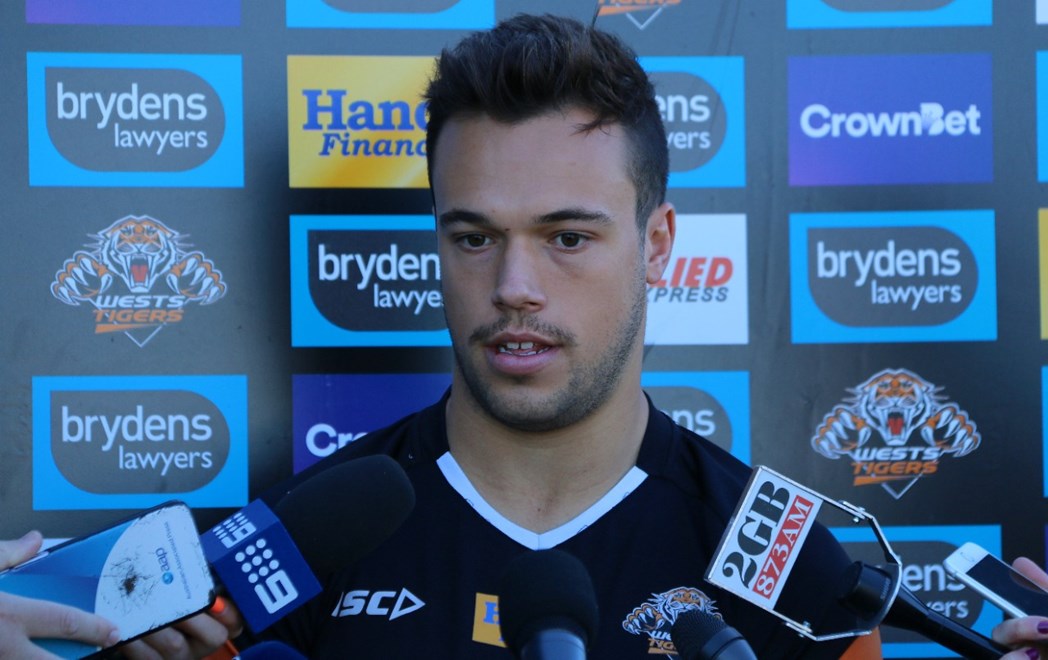 Wests Tigers halfback Luke Brooks spoke to the media about veteran hooker Matt Ballin, who announced his retirement from rugby league today, effective immediately.
Having played, trained and recovered alongside the hooker for the past two years, Brooks said Ballin's impact at the Club was sustantial, despite only making three appearances on the field.
"After playing over 200 games and almost every one of those in a row, it's sad to see it end like that and not on his terms," he said, "but the leadership and professional he brought to this club really rubbed off on some of the younger players here.
"I think everyone learned a lot of Matt in his two years here.
"He's just incredibly professional.
"He's always here doing the extras and stuff off the field that nobody sees.
"The way he helped a young hooker in Jacob Liddle come up — he'd do extra video with him and things that he didn't need to do, but he did it anyway to help everyone around the team.
"Matt was a bit emotional when he told us and that rubbed off on a few of us too.
"It was a little bit of a shock, but at the same time, we sort of knew that it was coming.
"He's been working hard to try and get his knees right, but his body just didn't want to do it. So it's a bit of a sad day, but I wish him all the best in the future."
See what Luke had to say in full about this week's game in the video above!
Wests Tigers School Holiday clinics are back for Term 2 — click here to sign up today!