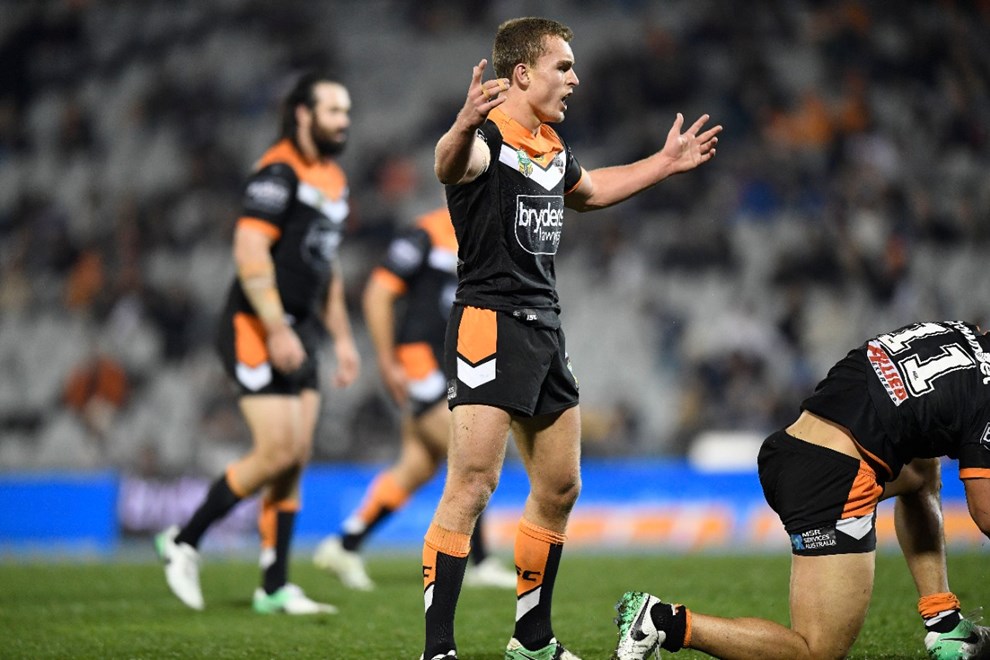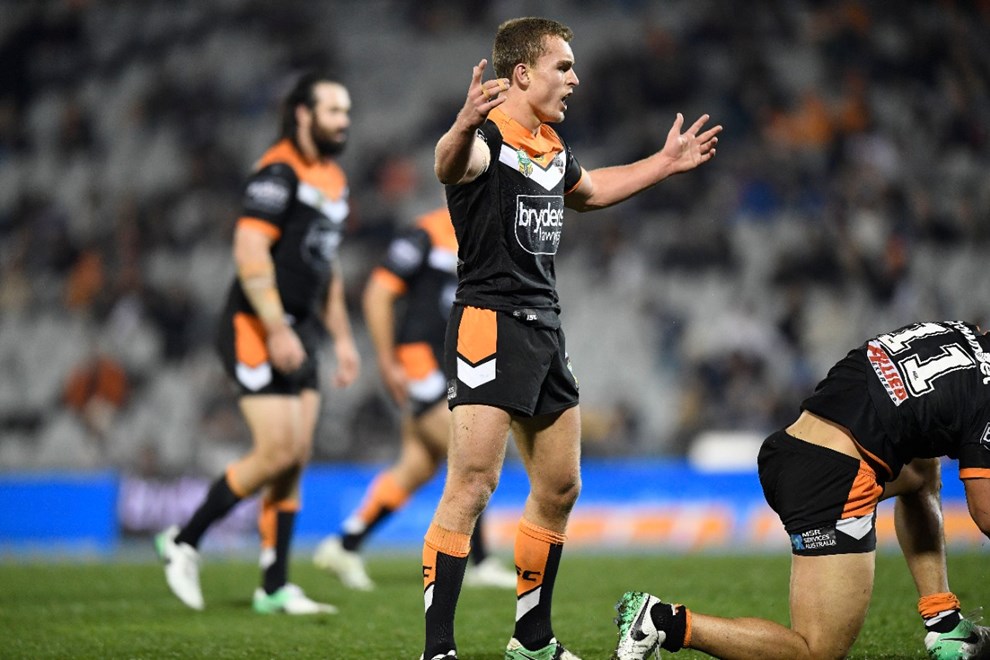 Wests Tigers' Hooker Jacob Liddle spoke of his first start in NRL and how last week's loss will influence the side heading in to Sunday's game against the Knights.
"It was good, a lot quicker at the start of the game so I found it a bit hard with the big boys coming at you but I handled it alright," said Liddle. "It was good to work myself into the game with the whole team and the opposition. A bit different but I started most games in 20's so I'm used to it."
Liddle explains how he copped a black eye, as a result of a head clash during the game last weekend.
"Had a head clash with (Michael) Chee-Kam but he came off alright it was only me that took most of the damage, was a bad tackle." stated Liddle.
After a disappointing loss against the Gold Coast Titans on Friday night, Liddle explains what the differences were on the night.
"There are a lot of things we can work on, we're good in patches and dropped a bit of concentration in some parts of the game at the end there, a few mistakes and penalties killed us. A lot to work on but I think we can put a good game forward for the Knights." explained Liddle.
Wests Tigers take on the Newcastle Knights on Sunday afternoon, Liddle agrees the two sides are in similar positions and explores how the winning side could come out on top.
"They're a bit like us, struggling to get some wins but playing good footy so it'll be a tough game.
"The team that can stay in the game the longest, both teams have a lot of big boys, a lot of good players. Whoever can stay in the game, have the right attitude and play the 80 minutes I reckon will have the win."
Liddle is excited to have been recently announced to start again on the weekend.
"It's another opportunity to show my wears on the starting side and hopefully put a good game forward, impress the coaches and hopefully get a win" he said.