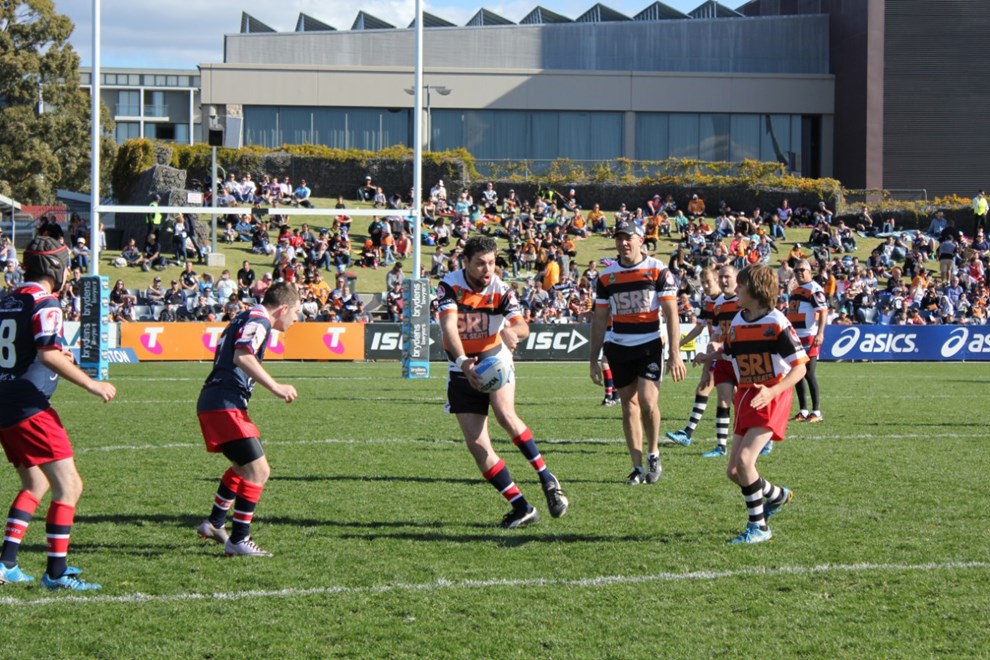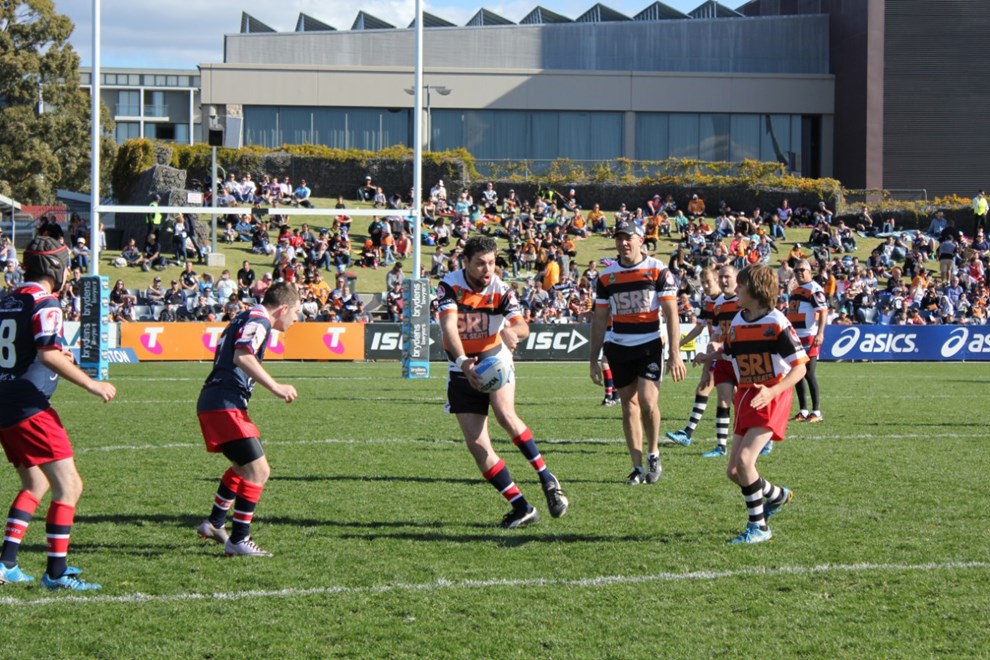 The 2017 New South Wales Physical Disability All-Star game will be played on 2 July 2017 at Redfern Oval, during NADOIC Week celebrations.
The newly formed Wests Tigers team which competes in the New South Wales Physical Disability Rugby League KARI Premiership will have seven players take to the field for the game.
West Tigers are currently third on the competition ladder with one round to go and are looking forward to the finals series.
Allan Ross, a Proud Dhungutti Man who hails from Armidale, will lead the Indigenous Combined Nations for the first time as Captain, an honor for not only the Wests Tigers team but his family.
"I was quite overwhelmed when I got the call to be captain, it is the proudest moment in my Rugby League career and I'm looking forward to playing in front of family and friends," said Allan.
Another member of the Indigenous Combined Nations is Garry Kingi, a New Zealand born player with great ability with the ball and boot, he is the current goal kicker for the Wests Tigers Disabled Team and is currently the second all-time Goal kicker for the association.
George Tonna (2000) and Geoff Clarke (1996) are both former Paralympians and understand the importance of this All-Star game.
"This game is an important part of the Physical Disability Rugby League calendar and it brings the best out of all players and the players who represent not only their clubs and family but their peoples," said George. "The game has a State of Origin feel to it and that I'm always wanting to win this game for my team mates, apart from the Gran Final it's the pinnacle game of the year."
The youngest player to represent Wests Tigers is Marco Quinato, who has already achieved so much in the association, a ball running centre with a side step who is also a solid goal kicker.
"I'm looking forward to playing along this West Tigers team mates and also against them," said Marco.
Jonathan Day, known locally as the Mudgee Express will put in 110% for the All-Star Team and is a win at all cost player. Jonathan is an asset to any team he represents.
Last of all but not least is the biggest and tallest player of Wests Tigers' squad, Ben Brooker aka the gentle Giant. Ben is in his first year of playing Physical Disability Rugby League and is excited and looking forward to stepping up and helping the All-Star team achieve four wins on in a row.