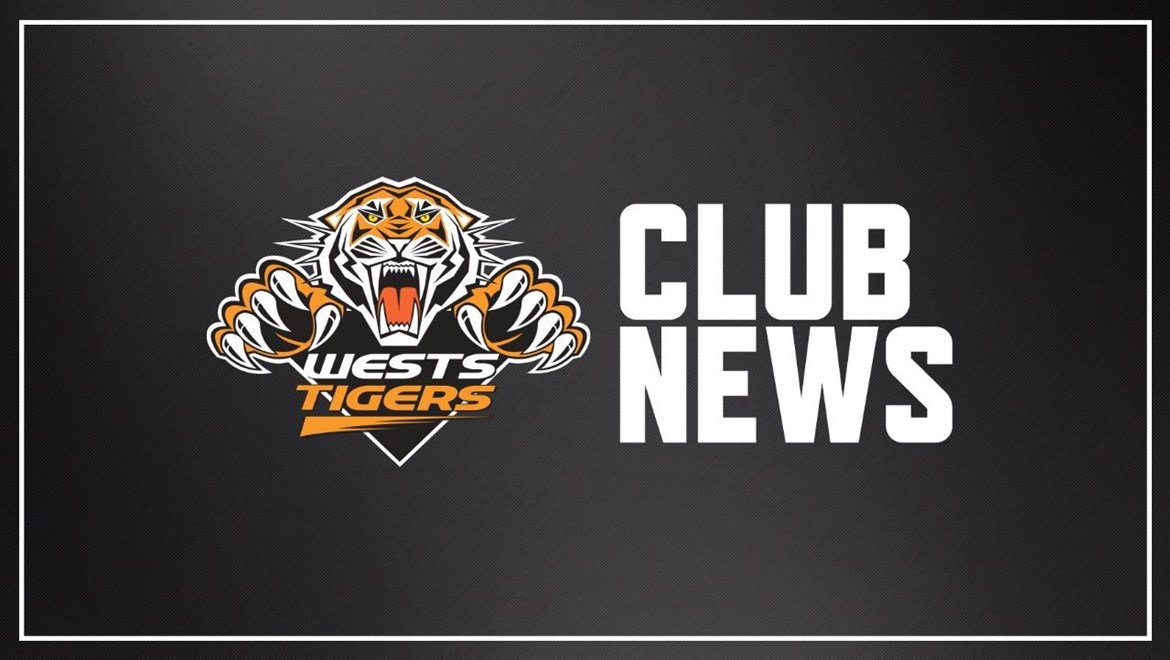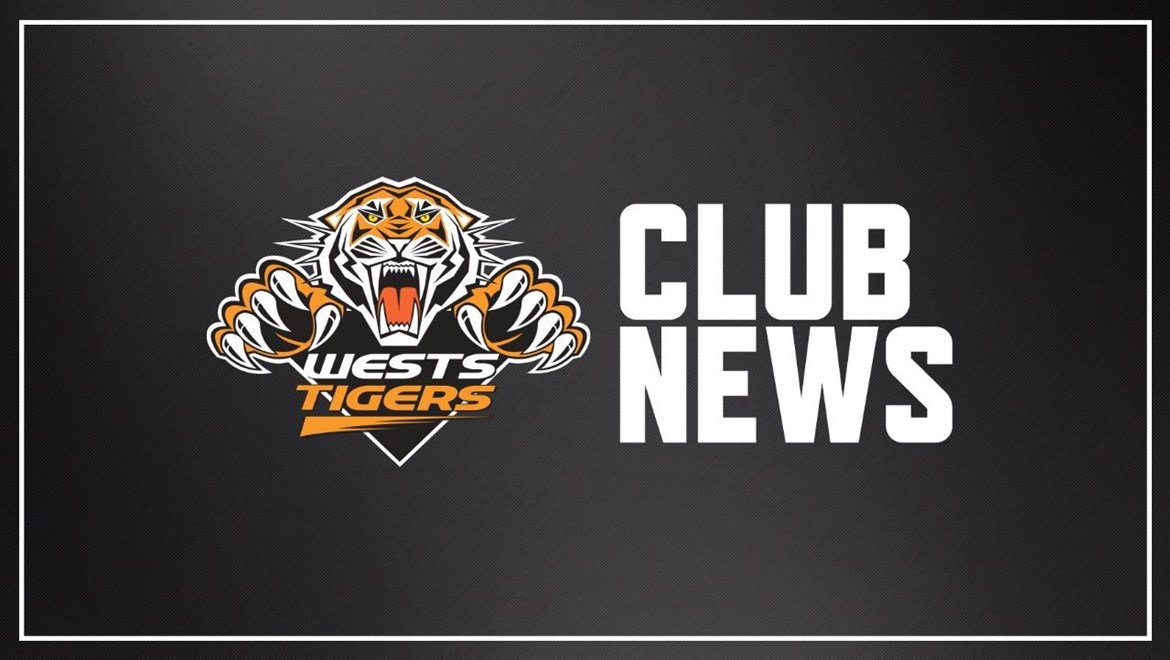 Wests Tigers have launched a new Junior League program, recognising those who support the game at the grassroots level.
The club is recognising a Junior League Player and Volunteer of the month from all clubs within its footprint.
All Junior League clubs are asked to nominate a player and volunteer and each club gets a winner.
The winner gets:
A certificate signed by Wests Tigers Captain and Coach
A family pass to a Wests Tigers home game
Recognition on the Wests Tigers website
This program is made possible thanks to community partner Sydney Motorway Corporation, which is delivering WestConnex for Tomorrow's Sydney.
May Recipients
Thirlmere Tahmoor Junior Rugby League Club
Player - Jordan Watt (U/14's) Jordan has shown great leadership on and off the field. The u14's have moved up to the A comp this year and have been battling hard. Jordan has given his best effort in every game and is deserving of this recognition.
Volunteer - Peter Adams. Peter is a great volunteer at our club he starts the day on the BBQ, then acts as the ground FAO. He is the sports trainer for our U14's. He is one of the first to arrive on home games and one of the last to leave. He is always positive and representing our clubs coaching philosophy.
Bargo Bunnies JRLFC
Junior Player: Liam Miler (under 9's). Liam is probably our smallest under 9 but every week plays like he is the biggest kid on the field. He loves his footy and isn't afraid to put his body on the line to make a tackle or score a try. If he goes down hurt, he often refuses to come from the field even if he is hurting because he knows that his team is already playing short and if he goes off his team is even more disadvantaged. He is extremely tough and there are many people within our club that love watching this young kid play the great game of rugby league.
Volunteer: Matt Burgess. At the start of the year when we first sent out a message for volunteers, Matt took it upon himself to find out what he needed to do to become a league safe and what qualifications he needed. When the club offered to reimburse him for the course, he refused to let us. Matt has since been a league safe for his sons team (under 8's) every week and is always encouraging the kids and helping them to do the best they can. At our gala days and home games, Matt is always the first one to put his hand up to help us and is often at the ground with us at 6am to help us set up and stays all day to help with the field changes and pack up. Matt only has the one child that plays and could very easily turn up for his game and then leave however he is the first one to give up his time to help out our cub and we are extremely appreciative of that.
Macarthur Saints
Player of the month: Cody Slater (Under 13's)
Volunteer of the month: Belinda Prakhounheuang
Warragamba Wombats
Junior Player: Camera Rzepecki (under 12's). We have had internal issues with numbers in our 12's as we had too many for one team and not enough for two. During this time Cameron has demonstrated true sportsmanship and stood in front of 22 of his peers to discuss options to allow all kids to get a fair run and ensure all of the under 12's have an opportunity to play the greatest game of all.
Volunteer for the month: Scott Merchant. Scott is our head sports trainer. He has one son in the club who is in the under 12's however on game days he arrives at the field at 6am to assist with set up and stays all day doing the blue shirt for under 6's to under 16's. He then assists with pack up. Nothing is ever a problem for Scott and to top it off his wife Bronwyn cooks brownies and other deserts for canteen sales which they donate and she assists greatly in the canteen. Our club would not survive without people like Scott and Bronwyn.