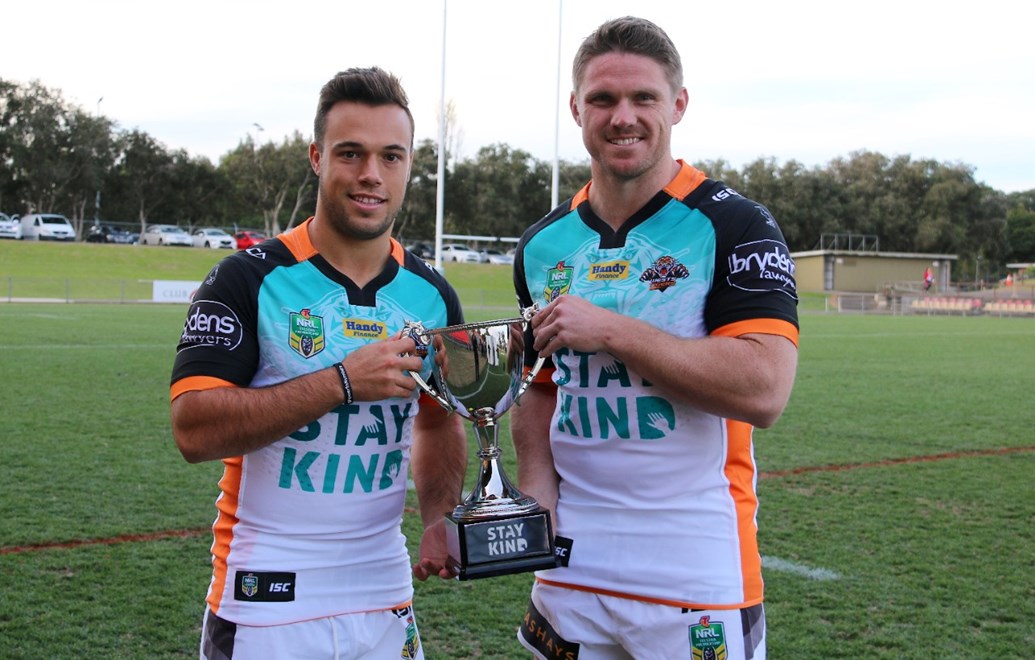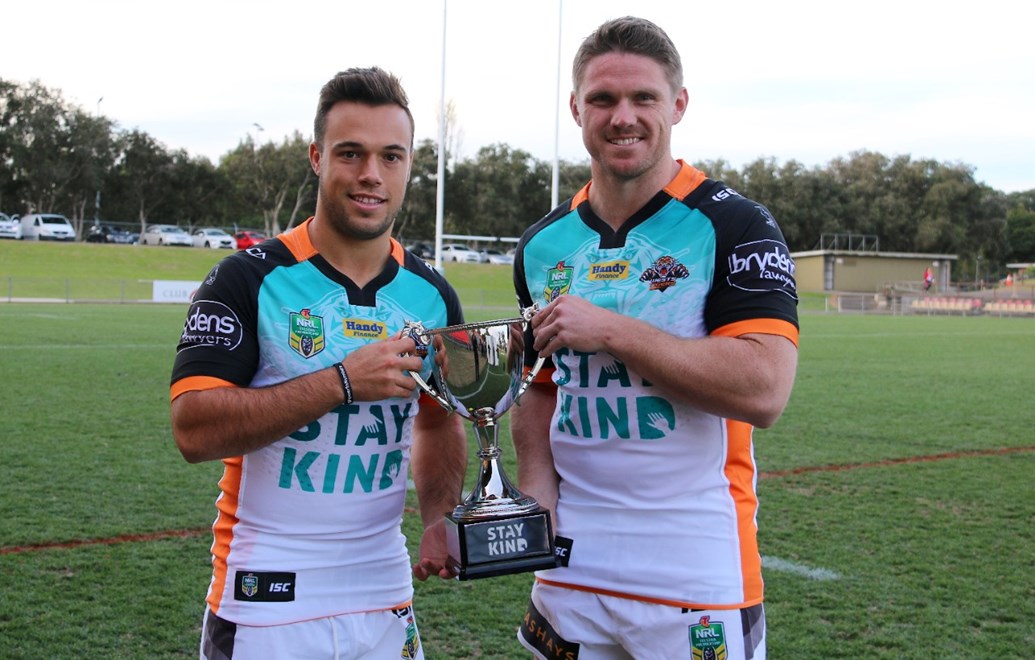 Wests Tigers have partnered with the NRL, the Thomas Kelly Youth Foundation and the Parramatta Eels to support Stay Kind Day on Sunday 23 July at ANZ Stadium.
As a part of Stay Kind Day both Wests Tigers and the Parramatta Eels will replace their major sponsor logos with the Stay Kind branding for the Round 20 game.
Wests Tigers would like to thank Brydens Lawyers for generously giving up their major sponsor branding for this special event. Brydens Lawyers have been Wests Tigers' front of jersey sponsor for the past two seasons and were more than happy to replace their branding with the Stay Kind logo for the upcoming game.
The two teams will be playing for the new Stay Kind Cup which will be unveiled on Monday afternoon, along with the special playing jerseys.
The Thomas Kelly Youth Foundation launched the Stay Kind initiative in memory of Stuart Kelly, remembered for his continued support and kindness to his brother Thomas and to others.
Stay Kind is about kindness and respect towards all people.
Stay Kind is about fostering a supportive environment in all aspects of life and community; within your family, sport, work and school.
It can be difficult for a person struggling to reach out for help and support when they need it, that's why care, compassion and empathy at all times is so important.
As a caring compassionate community, we can help prevent suicide in Australia.
The Foundations aim is to raise awareness of youth suicide and community values through a National Stay Kind Day. Through the Stay Kind initiative the Foundation will promote the prevention of self-harm and suicide by running campaigns that promote better communication, changed behaviours and values for youth and the general community.
This will be achieved through awareness initiatives in homes, schools, sporting codes, and the general community.
50% of donations made on July 23 (Stay Kind Day) will be donated to Lifeline Australia.
You can help to expand Stay Kind initiatives for a more caring community through making a donation by texting KIND to 0437 371 371 or by visiting staykind.org.au.
Be there at ANZ Stadium on Sunday, July 23 when we take on the Parramatta Eels!