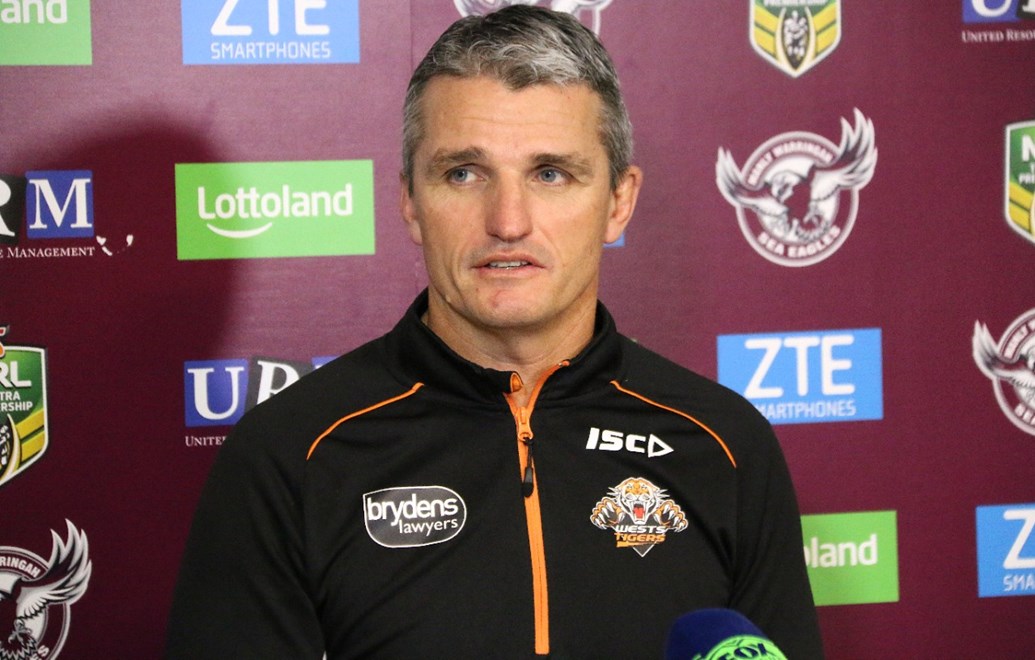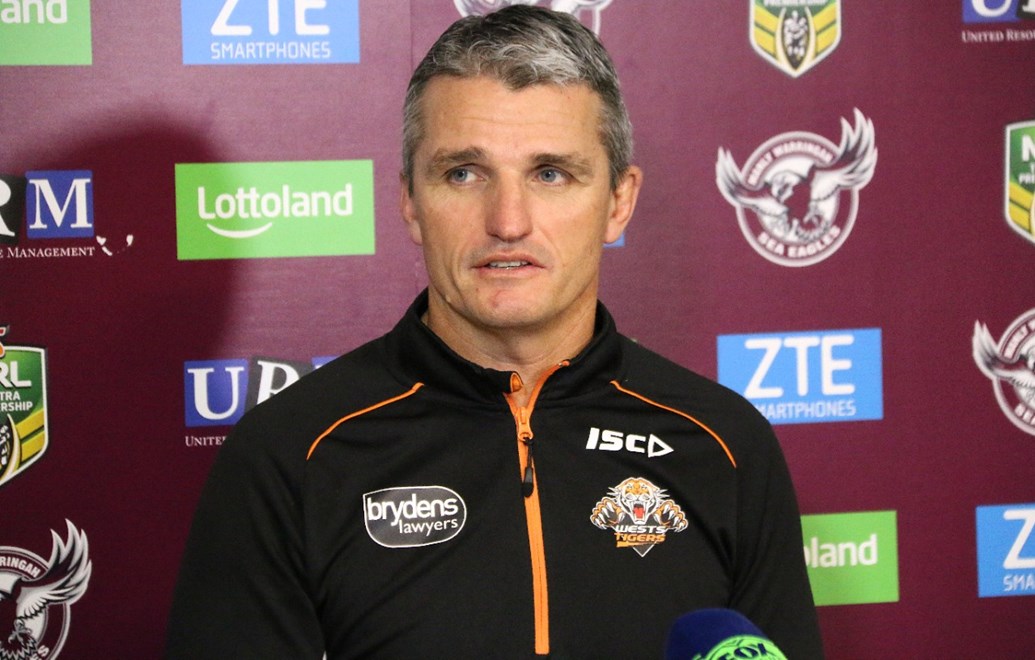 Wests Tigers Head Coach Ivan Cleary and captain Aaron Woods spoke to the media following the side's 28-16 defeat to the Manly-Warringah Sea Eagles on Sunday.
Having battled gamely to lead 16-8 early in the second half before succumbing to a mountain of pressure from the Sea Eagles, Cleary said he was proud of the determined effort by his side.
"I'm actually really proud of the boys today," Cleary enthused.
"I think Manly had 14 more completed sets than us, which is an unbelievable amount.
"They did well to do that, but we still hung and we were still competing right at the end.
"We could have even won the game in the last 10 minutes," he added.
"But we've got to be able to control the ball and the way the sets finish a bit better.
"We were certainly looking pretty good after we scored in the second half.
"There were just a couple of errors in our own end and the way we finished off our sets wasn't good enough, and the Sea Eagles had all the ball and did a great job of building pressure.
"We were still able to be in the contest at 20-16 and had an opportunity to get the cash, but we couldn't come up with the right play. The ball just wasn't bouncing our way."
Having been promoted to the starting side over the past month, Jacob Liddle was forced from the field early on with a shoulder injury, which Cleary admitted didn't look good initially.
"We lost Jacob right at the start of the game which meant some boys had to play big minutes," he said. "There were a few guys who were out there a bit longer than expected.
"He's disclocated his shoulder so it's not great.
"He'll get scans and hopefully the damage isn't too bad.
"But he's going to be missing for a while. I think he'd be unlikely to be back this year."
Wests Tigers will look to bounce back next Sunday when they take on the Parramatta Eels next Sunday, July 23 at ANZ Stadium as the two teams play for the inaugural Stay Kind Cup.
See what Cleary and Woods had to say about today's game in full in the video above!
Be there at ANZ Stadium on Sunday, July 23 when we take on the Parramatta Eels!