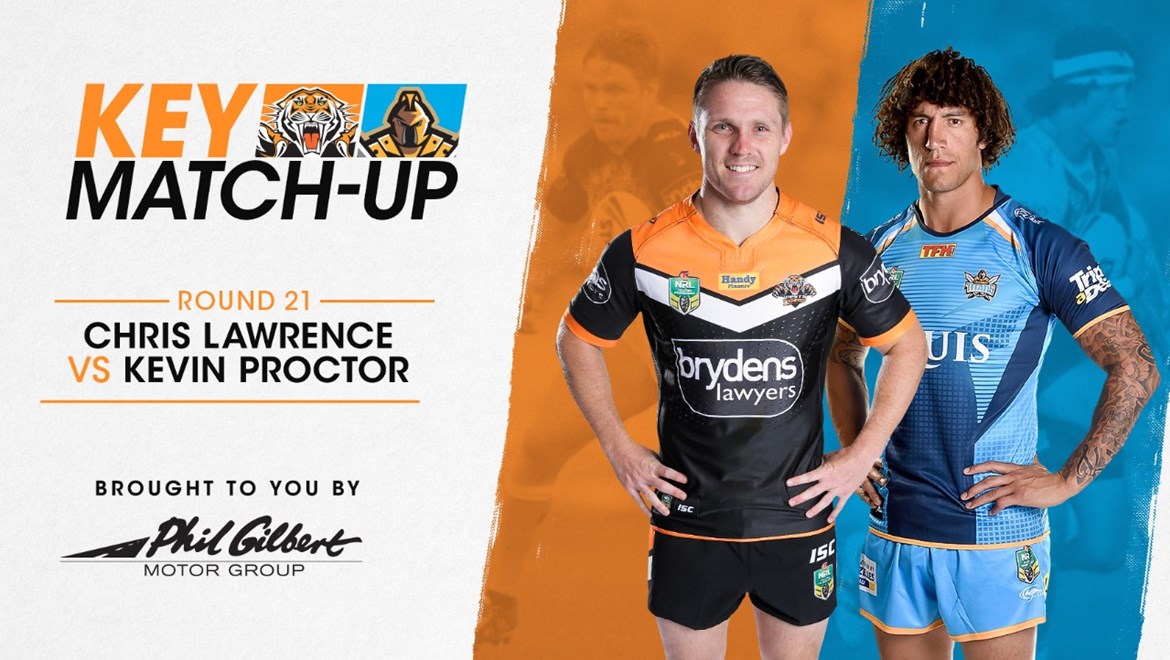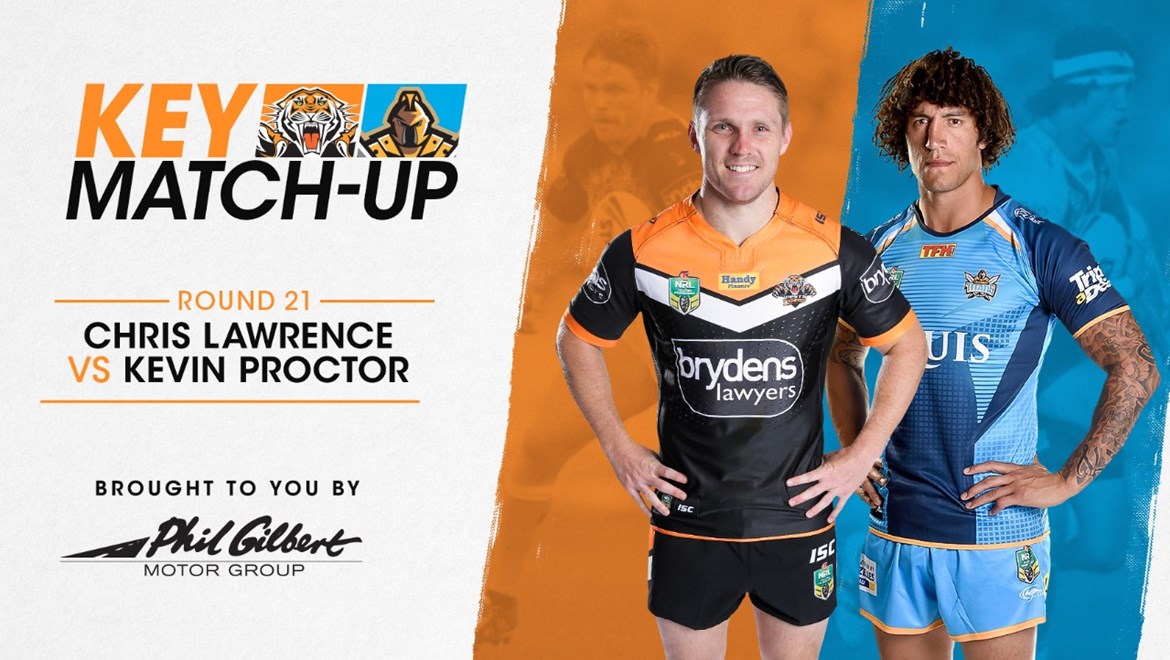 Two contrasting but equally important lock forwards will go head-to-head this Sunday afternoon when Elijah Taylor and Nathan Brown face off at ANZ Stadium.
While much of the focus for Sunday's clash will be around the halves, there's no denying the importance of both Taylor and Brown in getting their respective forward packs, and teams, on the front foot. Both have played long minutes throughout season 2017, and they'll need to be at their best again when they square off this weekend once again.
Having missed just one game all season, Taylor needs no introduction when it comes to explaining his importance to Wests Tigers — his tremendous work rate in defence and playmaking abilities in attack have made him one of the toughest forwards in the game.
Astute fans may have noticed a slight change in that role over the last few weeks with Taylor drifting out on to the right edge alongside Tuimoala Lolohea (more on that later), but the vast majority of his role has stayed the same — plugging away in defence and playing the full 80 minutes each week to give Wests Tigers the best chance possible.
Joining Parramatta this year from the South Sydney Rabbitohs, as expected, it took Brown a few weeks to find his feet at his new club in 2017, but once he did, it's been a superb season from the former Wests Tigers forward. Starting for the first time in Round 5, Brown has quietly upped his workrate and minutes throughout the year to now be at a place where he is playing high-intensity football for the entire 80 minutes for the first extended time in his career.
His last month reads as good as any forward in the competition — 200 metres and 33 tackles, 246 metres and 43 tackles and 201 metres and 45 tackles doing the damage.
Their contrasting styles make for different viewing and carry different roles on the day, but there's no denying the overall importance that both players will bring on Sunday.
This week's Key Match-Up is brought to you by Phil Gilbert Motor Group — click here to check out their latest offers and more!

ALL THE NUMBERS
While Brown might have it over Taylor when it comes to attacking numbers, the New Zealand international certainly steps up in defence — averaging over 12 more tackles per game than his Eels counterpart. His discipline in defence is much better than Brown too, with the Eels forward accounting for more than double the penalties this year. One area does stand out is the number of times Brown touches the football compared to Taylor — leading the Wests Tigers forward 389 receipts to 219 receipts this year. However, for Taylor, his strengths are shown in the number of kick pressures recorded this year, leading Brown 21 to six in that department of defence this season.
THE HISTORY
Brown and Taylor have come up against each other on two occasions, both since Taylor joined Wests Tigers from the Penrith Panthers. In Round 14, 2016, it was Taylor who came out on top with a 30-14 win over the South Sydney Rabbitohs, while Brown got his first win over Taylor earlier this year with a 26-22 victory in Round 7 at ANZ Stadium.
TAYLOR'S ROLE ADJUSTMENT
While Taylor's playing style and role in the middle of the field hasn't changed, we've noticed over the last few weeks that the 27-year-old has been spending some time out on the edge of the field too — playing on the right side alongside Tuimoala Lolohea. That has seen Sauaso Sue swap back to the middle when this happens, but with Sue suspended this week, it'll be interesting to see whether that happens again with Joel Edwards. Edwards is certainly capable of playing in the middle and is perhaps more accustomed to playing there than the edge, so the same swap might happen again.

Be there at ANZ Stadium on Sunday, July 23 when we take on the Parramatta Eels!