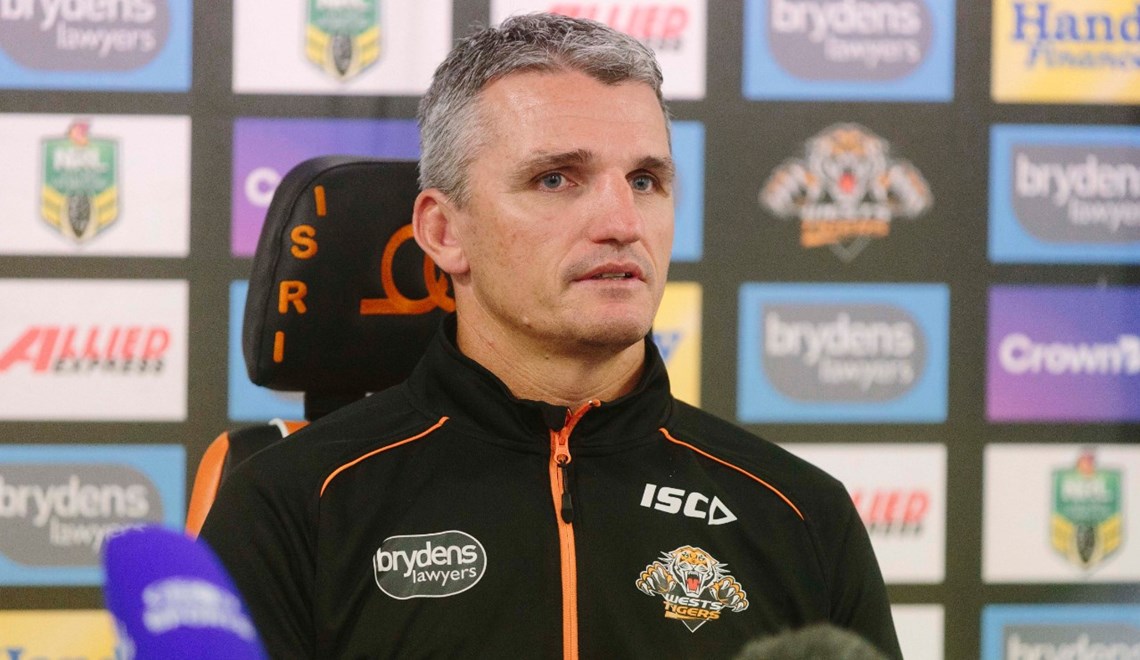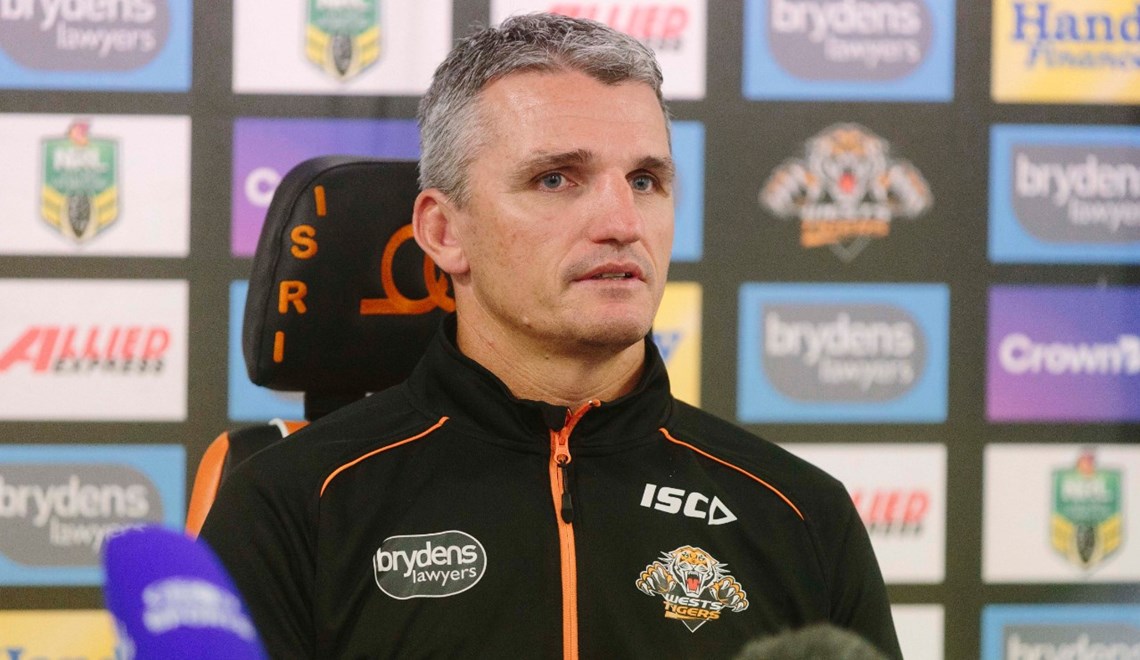 Wests Tigers Head Coach Ivan Cleary and captain Aaron Woods spoke to the media following the side's heartbreaking 17-16 loss to the Parramatta Eels this afternoon.
With the match locked at 16-16 before a 77th minute field goal to Corey Norman gave the Eels the win, Cleary said it was another tight game his side just couldn't come out on top in.
"It was just such a tight game," Cleary said.
"We probably had a few lapses in decision making and there were probably about four times when we turned the ball over — we were close with a few minutes to go but couldn't get there.
"Parramatta are strong, and they definitely had their moments today when they were on.
"But I thought we did really well today.
"We just couldn't do what we needed to with the ball and that's what it came down to."
When asked about how the team is looking for next year, Cleary emphasised the focus remained on 2017, while reflecting on the growth that his young side are having for next year.
"I'm pretty happy with how the guys are coming together and performing," he said.
"We have a lot of young players and that takes time.
"But as long as you're learning, that's a good thing.
"It's just the little things hurting us; we drop our guard for a minute and concentration.
"We have a lot of young players and they're still learning that as well. It's a good thing that we're learning, but it'll be nice to pick up a few wins just to give everyone a bit of happiness.
"I've been pretty happy the past four of five weeks," he added.
"We took top four teams Manly and Cronulla down the wire both away from home and took care of a game we had to win up in Newcastle. We're close, but not quite there overall.
"But as we're learning each time, I'm sure we'll start getting more results."
There was some good news to come from the match, with Cleary praising the performance of his youthful forwards and adding some good news on the injury front for next week's game.
"Alex (Twal) has come over from Parramatta and never played first grade (Matthew) Eisenhuth is the same, they'e both debutants in the past month," Cleary enthused.
"They're both doing really well; they're good workers.
"Our roster is thin at the moment and losing a couple back rowers before the game today and experienced guys didn't help. But they're competing, and that's all we can ask for.
"Joel [Edwards] is just a concussion from last week. He had to go into NRL and get looked at but he's been ok. Chris Lawrence: we're hoping on this week, will see how he goes.
In case you missed it, click here to read the full Match Report from today's game!
See how you can support Stay Kind with our match-worn and player-signed jersey auction!