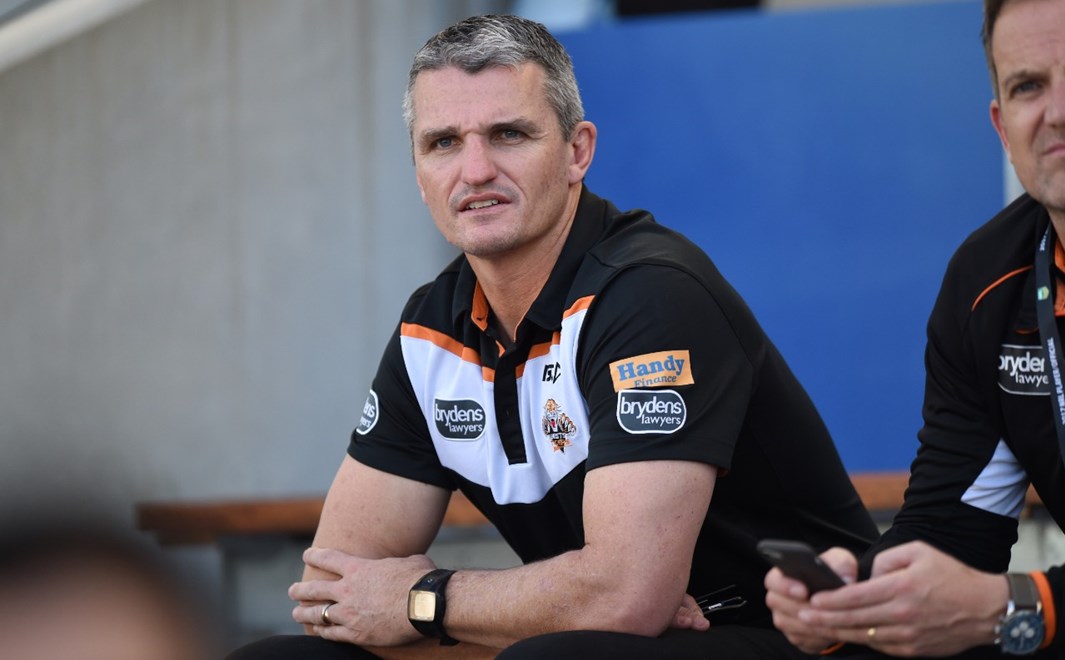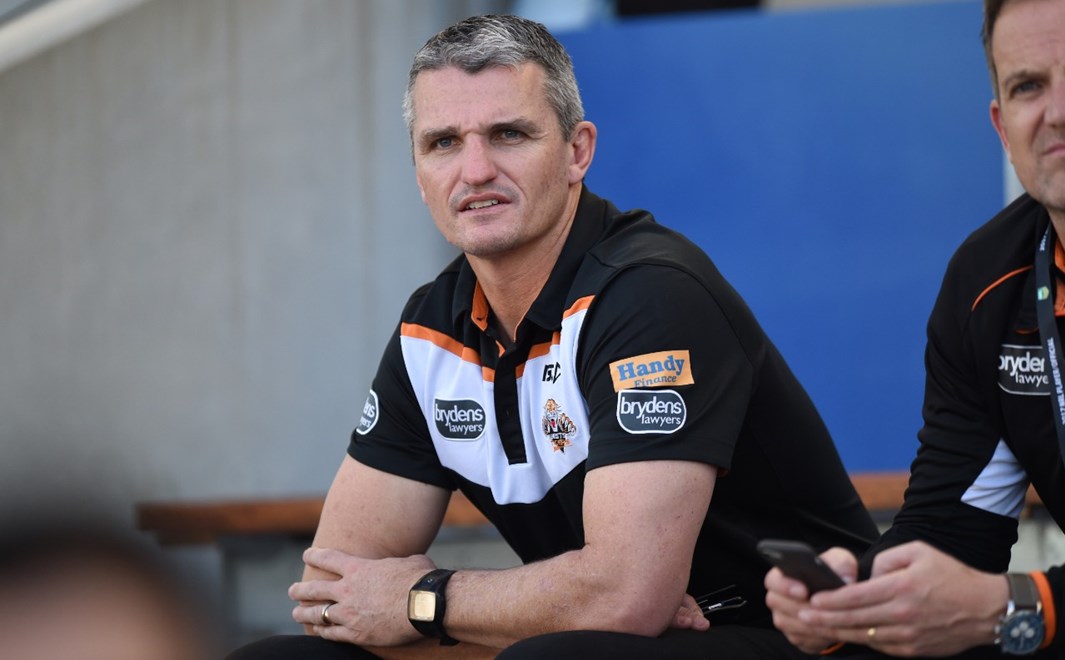 Wests Tigers Head Coach Ivan Cleary and captain Aaron Woods spoke to the media after a hard-earned 26-4 victory over the Gold Coast Titans on Sunday.
In case you missed it, click here to watch all the highlights from today's win!
Off the back of a number of strong performances in recent weeks that hadn't yielded the desired result, Cleary said it was pleasing to see his side close out and deliver the win.
"It'd be close to our best 80-minute performance of the year, for sure," Cleary enthused.
"There's certainly a lot that as a Coach you can recognise on the field, which is a good sign. The stuff we've been working on at training and practicing — the boys really took out the things they've learned from losing those tight games and applied it well.
"The Titans can play footy and have a lot of strike players and can move the ball well, but we got bodies in the way well and defended really well, which was good.
"We've been working really hard to get our second halves right, and we really started the second half today with a bang and went on with the job which was good," he said.
"For the young players, that concentration is the hardest part of the game to learn.
"Every play is a big play and we're getting better at it."
See what Ivan Cleary and Aaron Woods had to say about the game in the video above!
Be there as Sunday afternoon footy returns to Leichhardt Oval against the Sea Eagles!