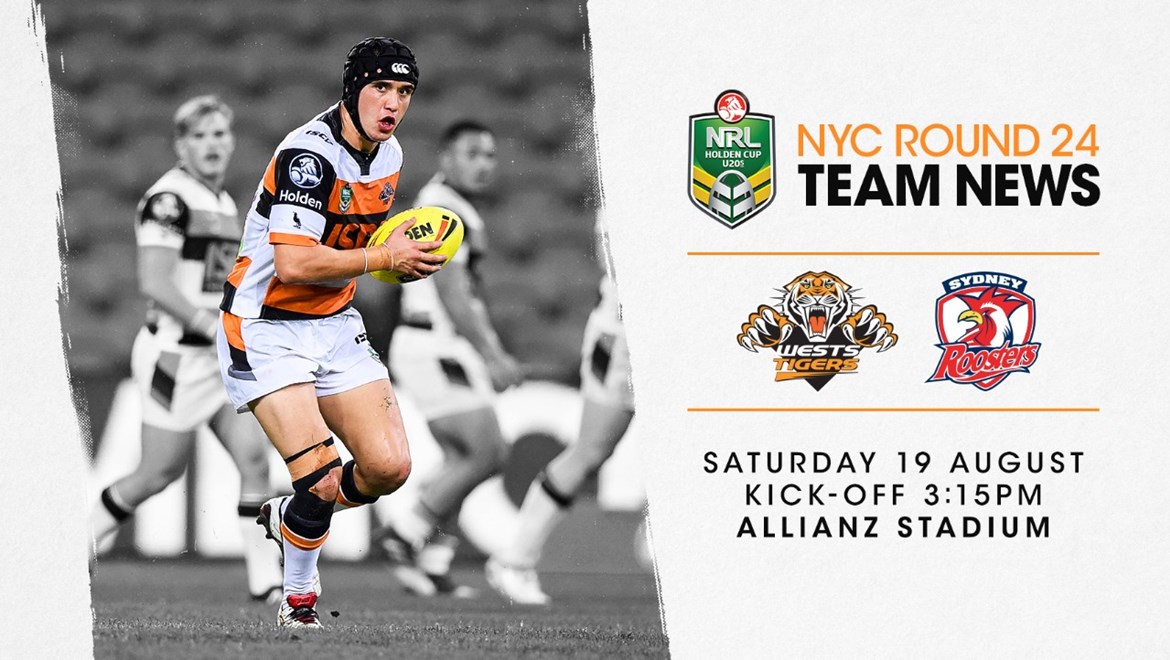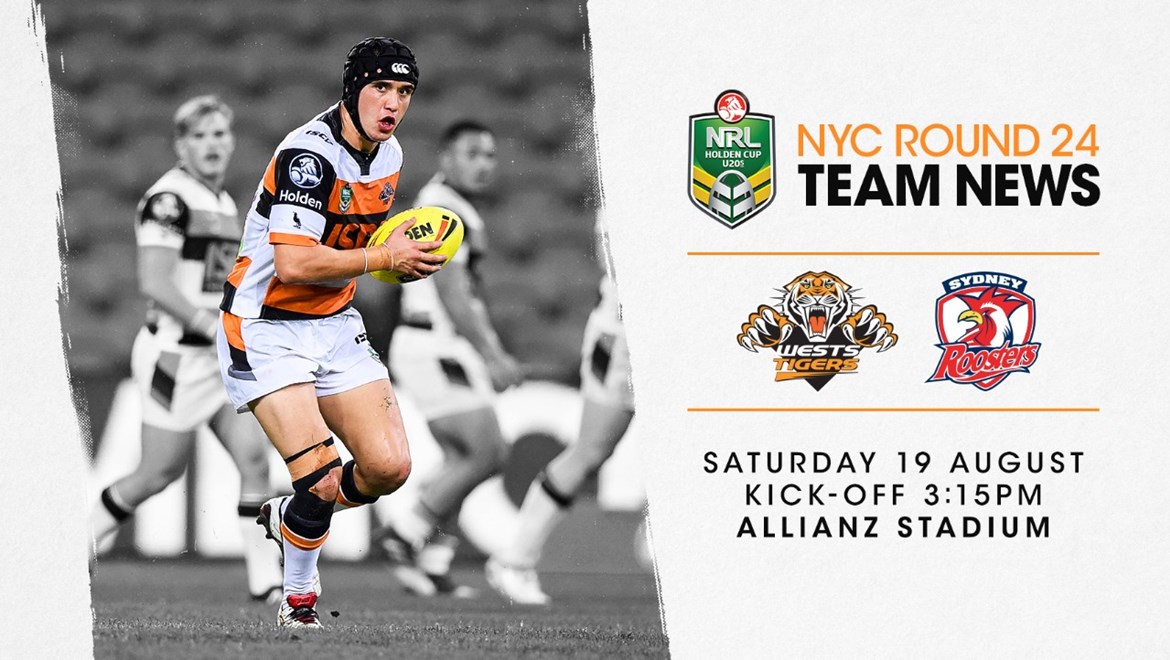 Wests Tigers Holden Cup Coach Chris Hutchison has updated his squad to take on the Sydney Roosters tomorrow afternoon for their Round 24 clash at Allianz Stadium.
Kickoff for the match is at 3:15pm AEST from Allianz Stadium, Sydney.
After a last start win over the Sea Eagles, Hutchison has confirmed just minor adjustments to this week's side with Gus Garzaniti, TJ Carter and Jake Scott dropping out of the squad.
See all the updated team news and details for Saturday's Holden Cup clash below!
Be there for our final Campbelltown game of season 2017 as we take on the North Queensland Cowboys on August 25!
WESTS TIGERS
1. Jamin Williams
2. Liam Pakau
3. Peter Pakoti
4. Tony Tali
5. James Tautaiolefua
6. Jai Doolan
7. Josh Bermingham
8. Jakob Giles
9. Daniel Peck (capt.)
10. Thomas Mikaele
11. Alex Seyfarth
12. Trent Pye
13. Rhys Sciglitano
Interchange:
14. Bennett Wheelhouse
15. Royce Tout
16. Ben Seufale
19. Max Burey
20. Corey Kurnoth
21. Bayley Faull
24. Ben Powers
Coach: Chris Hutchison
SYDNEY ROOSTERS
1. Nick O'Meley
2. Kiah Cooper
3. Lyndon Hills
4. Adam Pompey
5. Bernard Lewis
6. Lachlan Lam
7. Sean O'Sullivan
8. Ben Thomas
9. Jesse Marschke
10. Luke Chalker
11. Reuben Porter (capt.)
12. Jarred Anderson
13. Josh Curran
Interchange:
14. Ben Marschke
15. Joseph Ratuvakacereivalu
16. Jarrett Boland
17. Jackson Frei
Reserves:
18. Egan Butcher
19. Kenneth Koro
20. Daniel Stojanovski
21. Zach Bouzounis
22. Zane Blake
24. Daniel Sulaka-Fifita
Coach: Anthony Barnes