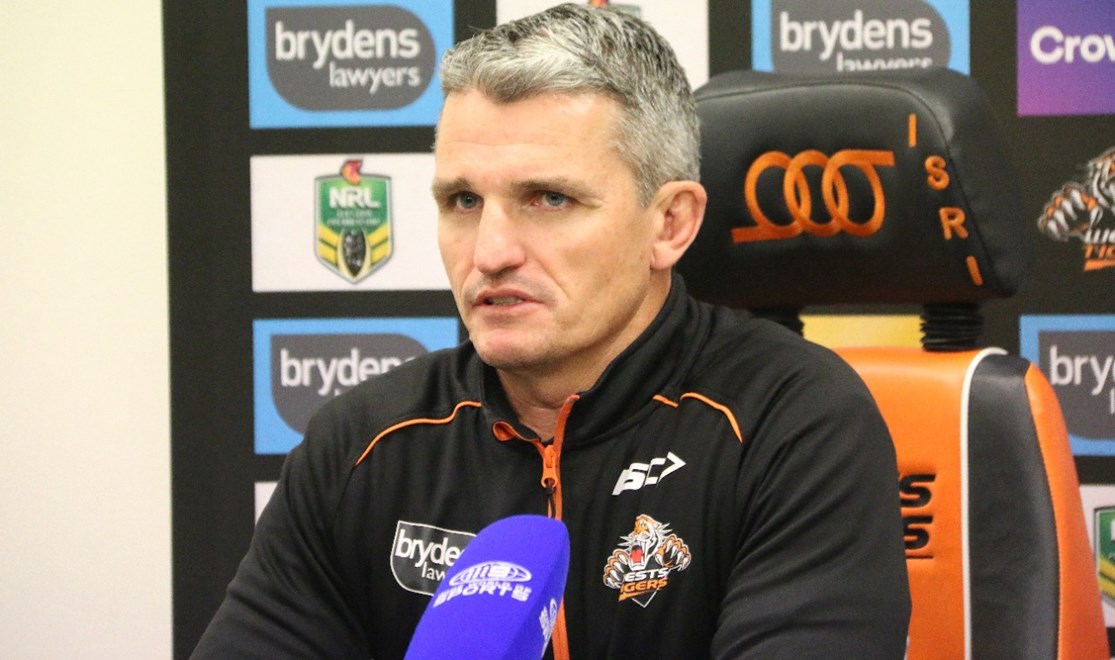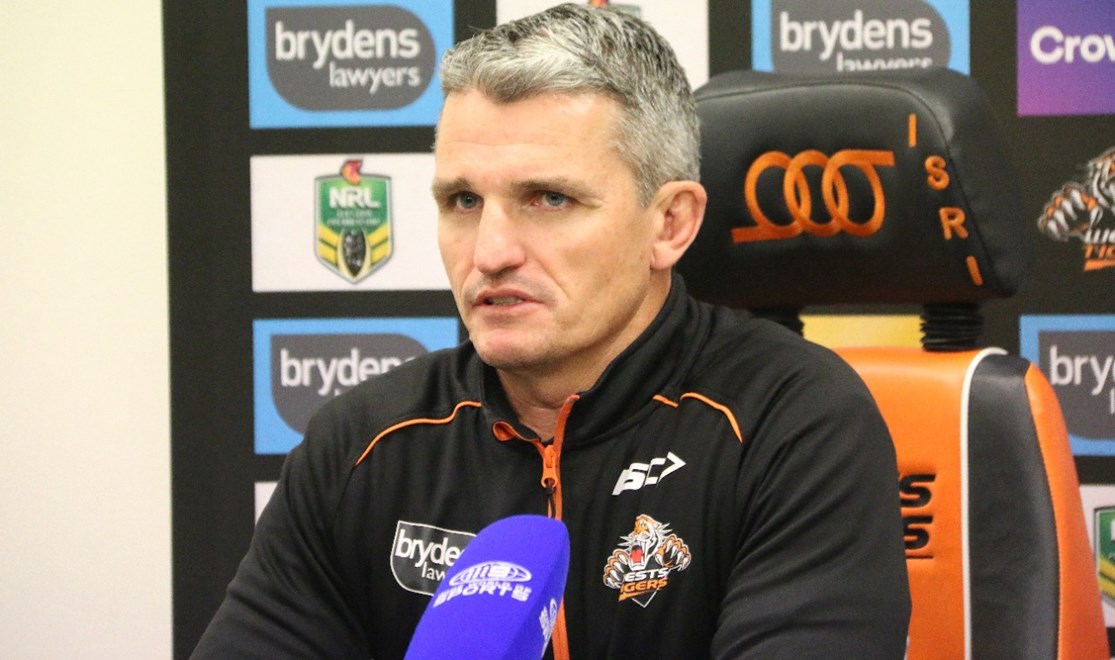 Wests Tigers Head Coach Ivan Cleary and captain Aaron Woods spoke to the media following tonight's close defeat to the North Queensland Cowboys at Campbelltown.
After being asked about how he felt about the game, Cleary said the loss was disappointing — particularly given that his Wests Tigers had contended strongly for the first 60 minutes.
"I thought it was pretty even contest, just during the second half we didn't get a lot of opportunities, after winning a few penalties in the first half everything was falling against us in the second," he said.
"The fifth tackle penalty today I think just after we scored hurt.
"We hardly saw the ball after that so we didn't handle the big moments in the last 20."
"I thought the first 60 minutes was really good, really competitive and that's what we want but we just couldn't finish the job.
"It's a little disappointing but in that sense it's sort of the pattern, but that's where we are but the good thing is you can work away at a pattern."
"Part of it is the guys are still learning to play for the 80 minutes and some of them are still learning that the hard way," he said.
Cleary spoke about how he and the side can work on fixing missed opportunities for the coming season.
"We can work at it for sure," he said.
"We're making progress but there's some pretty big things to be competitive in the competition, part of that is personal, part of that is growing through it.
"I was happy with the way we competed and played.
"It's disappointing to go through that again."
See what Ivan Cleary and Aaron Woods had to say about the game in the video above!
Be there for our final home game of season 2017 and help farewell our departing players!