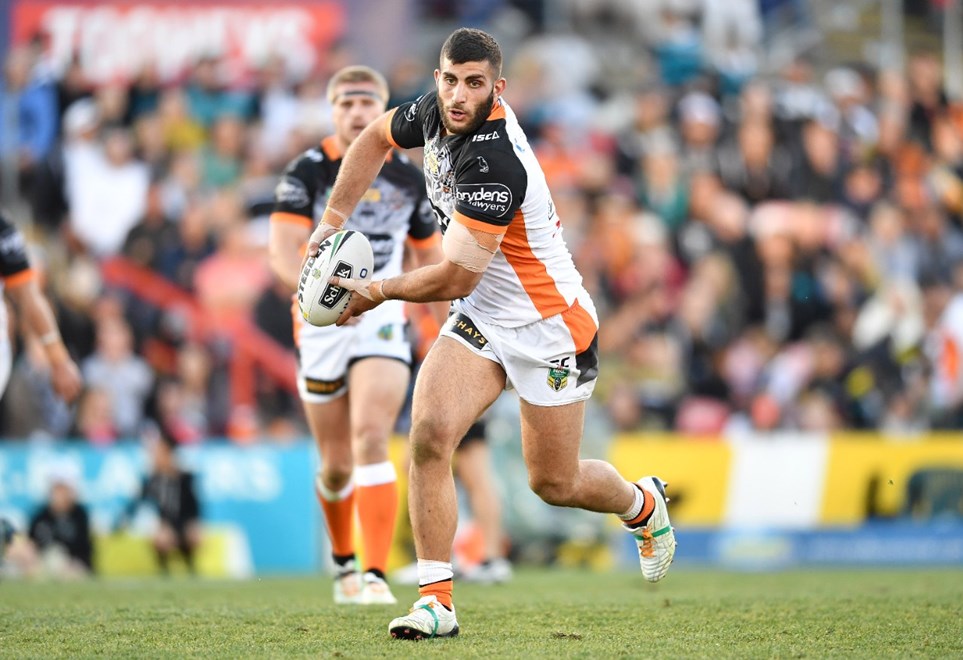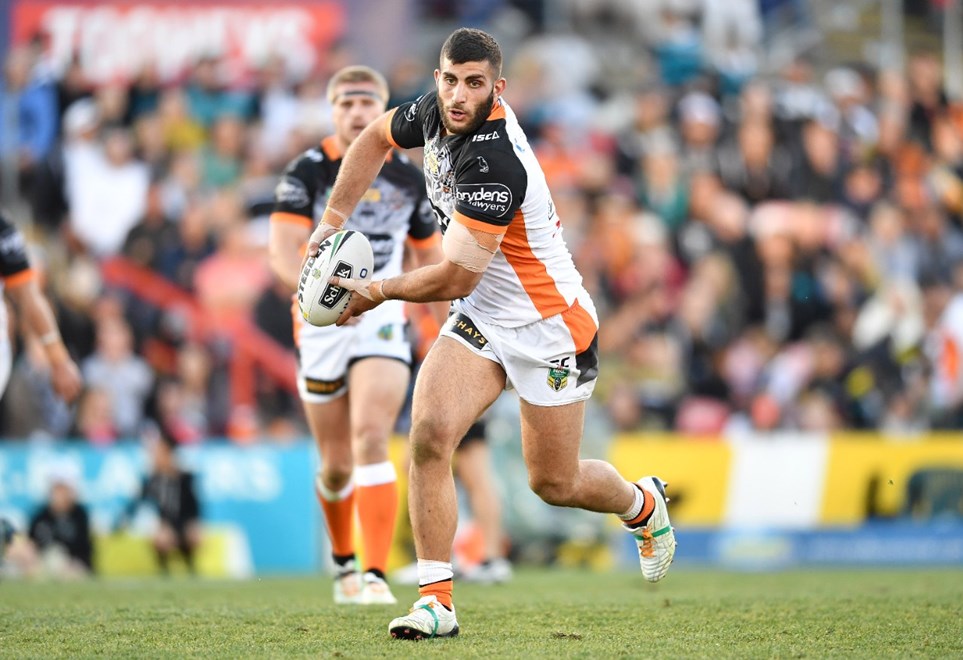 They might not get the recognition that other first-year players across the NRL will in 2017, but for the eight men who played their rookie seasons with Wests Tigers this year, there's certainly no doubting their importance to the Club.
Matt Eisenhuth, Jeremy Marshall-King, Esan Marsters, Bayley Sironen, Alex Twal, Malakai Watene-Zelezniak, Moses Suli and Jacob Liddle (who debuted in 2016 but played his rookie season in 2017), all played their first full season in the top grade this year — some playing far more than had been expected of them when the year began.
Take someone like Moses Suli, for example.
The powerful centre made headlines when he lined up for the Club in Round 1 at just 18 years of age and having not played more than 80 minutes of Holden Cup beforehand.
He would go on to play 16 games before succumbing to stress fractures in his ankle — still a remarkable achievement for a teenager still growing in to his body and potential.
Players like Alex Twal and Malakai Watene-Zelezniak were sitting in reserve grade at other clubs before securing mid-season transfers and getting a taste of the big time.
Only 12 months before he made his debut, Matt Eisenhuth was on a part-time contract — fortunate to even be playing rugby league after overcoming a tumour in his leg.
All eight players contributed in different ways throughout the year but one thing's for certain; their impact and contribution to Wests Tigers was incredibly invaluable.
In fact, it might just be the biggest contribution ever made at the Club by a rookie class.
In total, the eight rookies for Wests Tigers this year played a combined total of 78 games — Suli leading the way on 16, with Watene-Zelezniak, Liddle and Marsters all on 13.

Total games played by rookies in a season (2000-17)
The number might not seem that high but in fact, it's the second highest number of games played by rookies in a Wests Tigers season. The only year higher was in an injury-hit 2013 season, which saw 11 players play a total of 107 games for the Club, while a 2001 season that saw 11 players play a total of 73 games also came close.
But when we take a closer look at the numbers, we see how important these eight rookies were by the contribution they had over an extended period of the season.
Aside from Bayley Sironen and Jeremy Marshall-King (who debuted in Round 25 and 26 respectively), all other six rookies played a large portion of the season in their rookie year — five of them playing 10 or more games while Twal finished the year on nine.
Throughout the Club's history, only once before has a rookie class seen five players play 10 or more games in the same year — the 2013 season with Jack Buchanan playing 23, David Nofoaluma 15, Ava Seumanufagai 17, Sauaso Sue 17 and James Tedesco 19.
Of the games played by those five players, 54 of them came in the starting side with 37 off the bench while the 2017 class had 50 games starting and just 16 off the bench.
The numbers show that the number of games played in the starting side by this year's rookie class is more than any other season — leaving Coach Ivan Cleary to praise the efforts of his youngsters throughout the year as he reflected on the year that was.
"We've had a lot of guys this year who haven't had a lot of first-grade football, so it's been great for them to get a better understanding of what it's all about," he said.
"There's a lot that played a lot more than they had expected and we had expected, and I thought they handled themselves really well in that given their lack of experience.
"They all settled in really naturally and I know they'll be key for us again next year."
Time will tell whether the eight players in this year's rookie class go on to be the best in history — seasons like 2003 that saw the likes of Liam Fulton, Dene Halatau, Benji Marshall, Robbie Farah, Bryce Gibbs and Chris Heighington all make their debuts might have something to say about that! However, one thing's for certain, there's no doubting the importance of the 2017 rookie class for their extensive contributions throughout the year.
Download Wests Tigers Official 2017 App and always be in the know about your team!