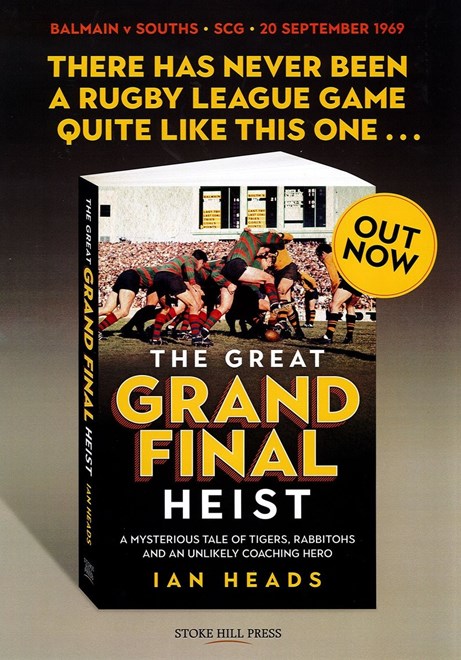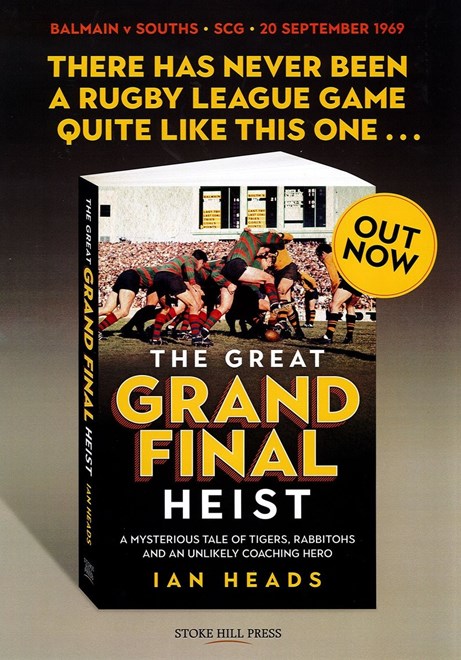 Wests Tigers are proud to be supporting the launch of a new book detailing Balmain's famous 1969 Grand Final victory.
Was the Balmain Tigers' shock defeat of Souths in the 1969 Grand Final the biggest boilover in rugby league premiership history?
Ian Heads' masterful story is built around Leo Nosworthy, the savvy Balmain coach who devised a revolutionary game plan and inspired his men to greatness. Famous names such as Provan, Churchill, Bolton and Beetson are prominent. The supporting actors are players young and old, passionate fans, shrewd, sometimes corrupt officials, organised crime figures, a controversial referee.
The Great Grand Final Heist is a classic underdog tale that reads like a thriller. There has never been a league book like it.
Purchase your copy today via the Stoke Hill Press website or directly from the Wests Tigers Roarstore at Concord Oval. The Great Grand Final Heist is available for just $29.95.