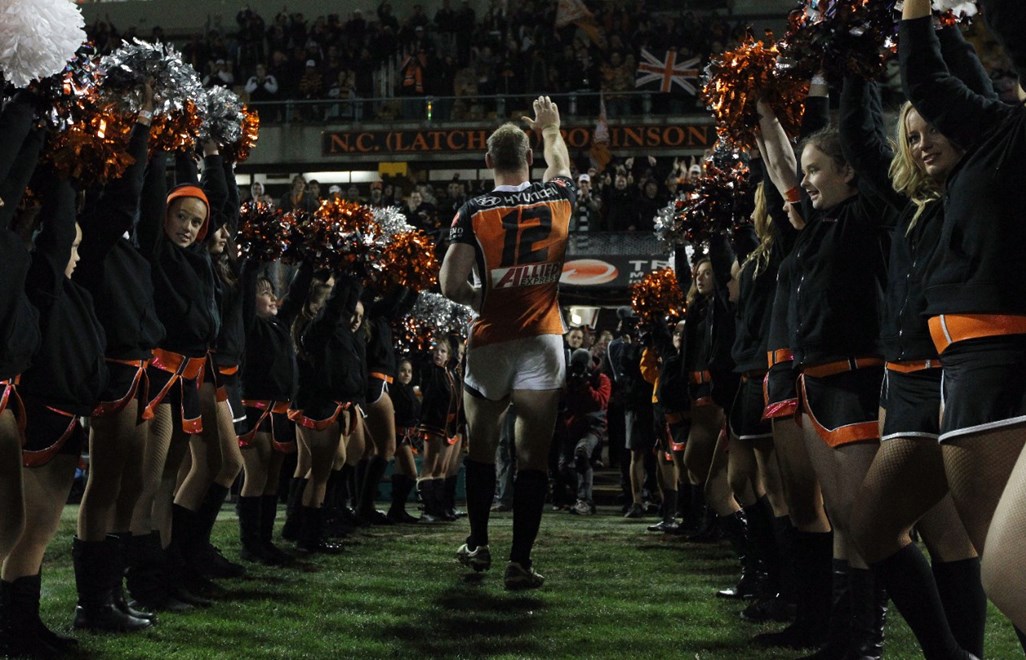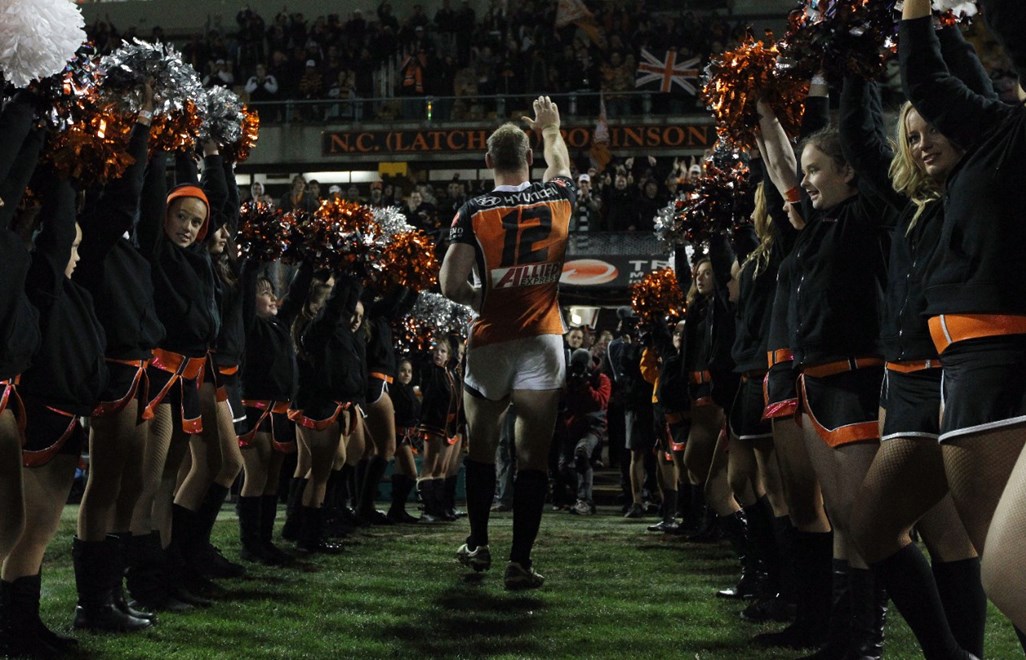 Former Wests Tigers forward Gareth Ellis has played his final game of rugby league this morning, with Hull FC going down to Leeds in the Super League Playoffs.
The 36-year-old captain of Hull FC had announced his retirement at the end of the 2017 season — ending his career with over 450 career games to his name having first debuted back in 1999.
Arguably Wests Tigers' greatest ever import, Ellis played 75 games for the Club side between 2009 and 2012, with Tim Sheens describing him as "the best buy the Club has ever had."
Ellis began his career with Wakefield Trinity in 1999, scoring 26 games in 114 games for the Wildcats before signing with Leeds in 2005. He would play a further four seasons with the Rhinos — recording 27 tries in 121 games — before making the switch to play in the NRL.
He would play four years at Wests Tigers, scoring 10 tries, before returning to England in 2013 to play with Hull FC, spending the final five seasons there in the black and whites.
Throughout his career, Ellis has played 33 games on the international arena (17 for Great Britain and 16 for England) before announcing his international retirement at the end of 2012.
His individual achievements pay testament to his remarkable work-ethic on and off the field — voted as Wests Tigers Player of the Year for three straight seasons as well as his selection in the Club's Team of 15 Years — despite only playing four years at the Club.
AWARDS & ACHIEVEMENTS
2 x Challenge Cup (2016-17)
2 x Super League Premiership (2007-08)
2 x RLIF Team of the Year (2008-09)
3 x Wests Tigers Player of the Year (2009-11)
5 x Super League Dream Team (2003,06-08,16)
International Team of the Year (2007)
Rugby League Writers and Broadcasters Association Player of the Year (2016)
Wests Tigers Team of 15 Years - Second Row
GARETH ELLIS TIMELINE
2003 — Super League Dream Team, Centre
2006 — Super League Dream Team, Second Row
2007 — Super League Premiership
2007 — International Team of the Year
2007 — Super League Dream Team, Second Row
2008 — Super League Premiership
2008 — Super League Dream Team, Second Row
2008 — Rugby League International Federation Lock of the Year
2009 — Rugby League International Federation Second Row of the Year
2009 — Wests Tigers Player of the Year
2009 — Wests Tigers Members Player of the Year
2009 — Rugby League World Golden Boot Nomination
2010 — Rugby League International Federation Second Row of the Year
2010 — Wests Tigers Player of the Year
2011 — Wests Tigers Player of the Year
2014 — Wests Tigers Team of 15 Years - Second Row
2016 — Super League Dream Team, Lock
2016 — Rugby League Writers and Broadcasters Association Player of the Year
2016 — Challenge Cup Champion
2017 — Challenge Cup Champion