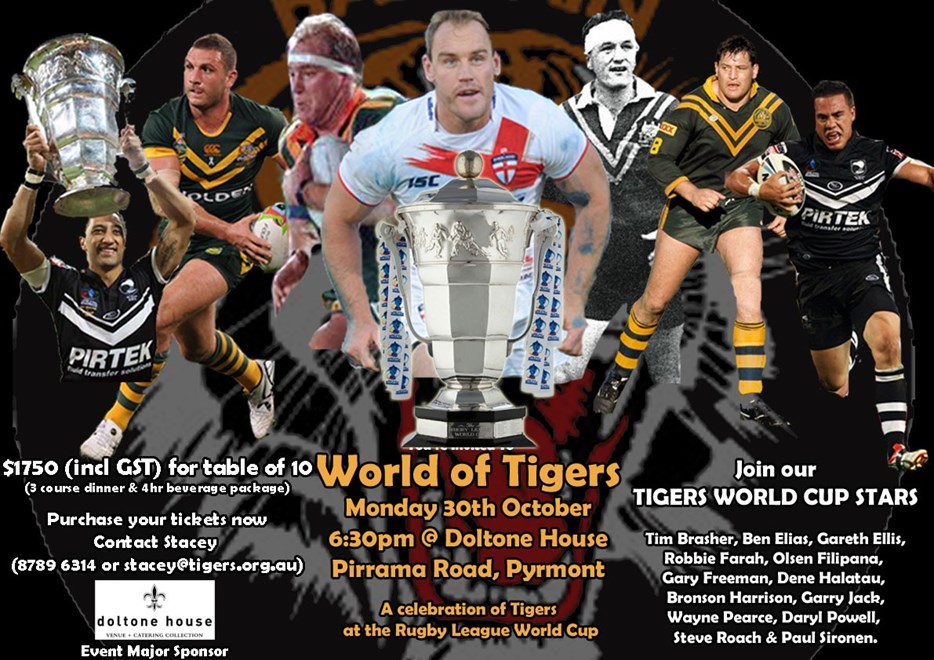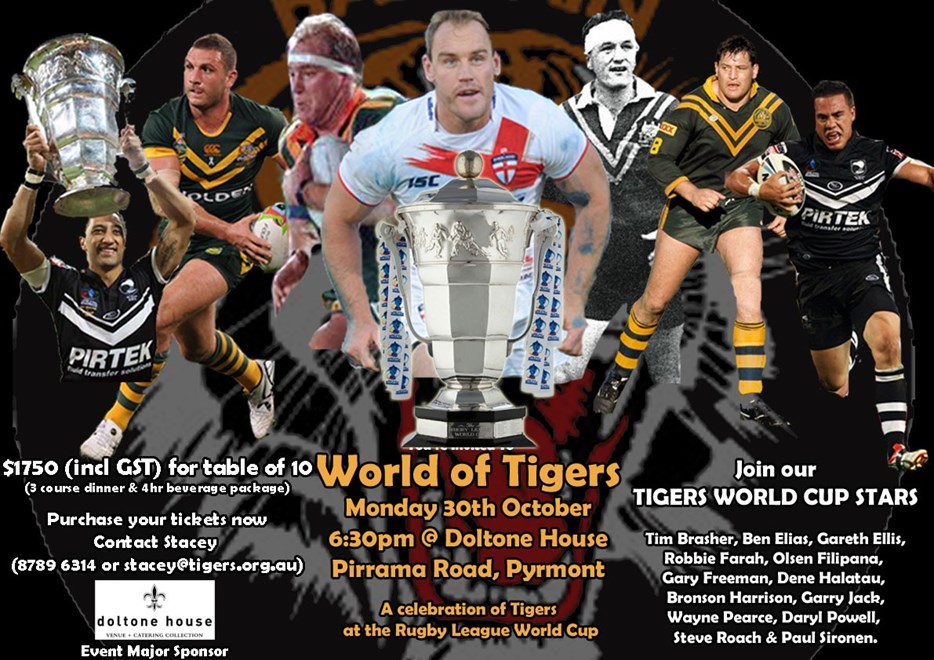 Balmain Tigers are holding a special function to mark the beginning of the 2017 Rugby League World Cup.
Balmain Tigers will kick off the 2017 Rugby League World Cup celebrations with the World of Tigers event on Monday 30th October 2017 at Doltone House (Jones Bay Wharf).
In celebration of the legions of Balmain and Wests Tigers players who have been part of this great event in previous years, the event will showcase TIGERS' representatives at RLWC level.
Gareth Ellis, champion England and Wests Tigers second rower, will attend with a touring group of UK supporters as will a host of TIGERS' representatives who have played for the Kangaroos, New Zealand, England, Scotland and Lebanon.
Balmain Tigers welcome past players, loyal members and Australia wide supporters to this one off celebration.
Don't miss out, Tickets are limited, get yours now - contact Stacey: (02) 8789 6314 or stacey@tigers.org.au.