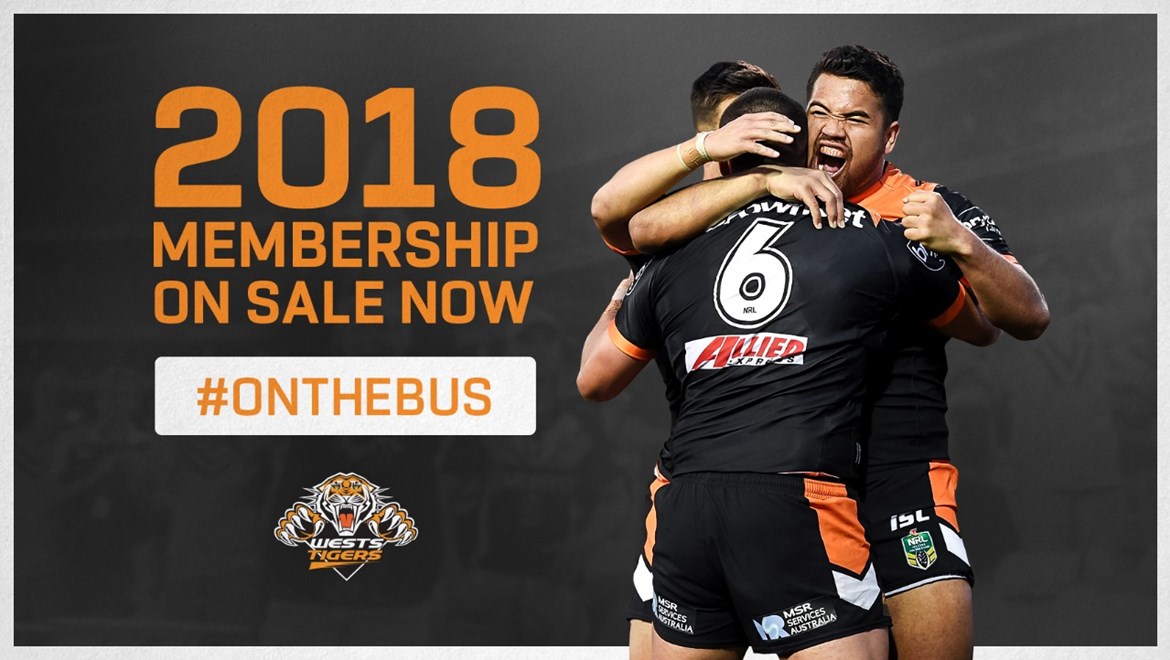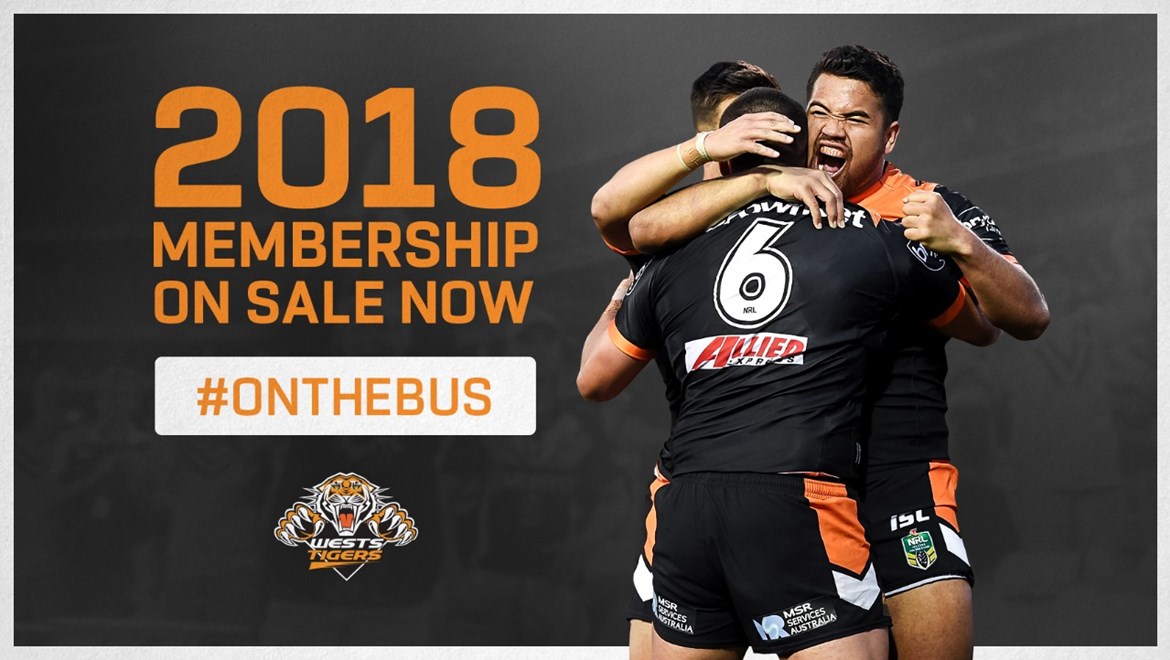 Wests Tigers have today launched the club's 2018 Membership campaign with now the perfect time to join the club and get #OnTheBus.
Wests Tigers' 2018 Memberships start at just $30 with options to suit all budgets. The club will again offer a Supporter Membership for $50 with the popular Out of Towner Membership $85.
There is a range of ticketed options from single venue and dual venue, right up to full season, with the Elite Membership again being the pinnacle of support at $1,500.
As in recent years Members who have tickets to ANZ Stadium will again get reciprocal access, with reciprocal games to be confirmed once the 2018 NRL draw is announced.

2018 Memberships are ON SALE today! 🙌

Grab yours and join us #OnTheBus in 2018!

Visit https://t.co/nPA9UsUoCN. pic.twitter.com/8QSWCYLSPH

— Wests Tigers (@WestsTigers) October 15, 2017

Though Membership is much more than just access to games, with a range of benefits and exclusive offers available for all Wests Tigers Members.
In 2018, Wests Tigers will continue the Membership Loyalty Program with special rewards and events on offer for 1, 3, 5, 7 and 10 year Members.
The club is also continuing the Members Committee for a third year, with opportunities to nominate for positions on the Committee to come in the near future.
Wests Tigers will again be offering Members a $30 merchandise voucher that can be redeemed through Roarstore outlets — online, in store and at games.
This year Wests Tigers have improved the junior packs for 2018, with Junior Members receiving Wests Tigers socks, a silicon wristband, backpack, lanyard and cap.
Members will again have access to an exclusive website featuring the latest Wests Tigers news and content. This site can be access at exclusive.weststigersmembership.com.au.
Grab your Wests Tigers Membership today and join us #OnTheBus in season 2018!