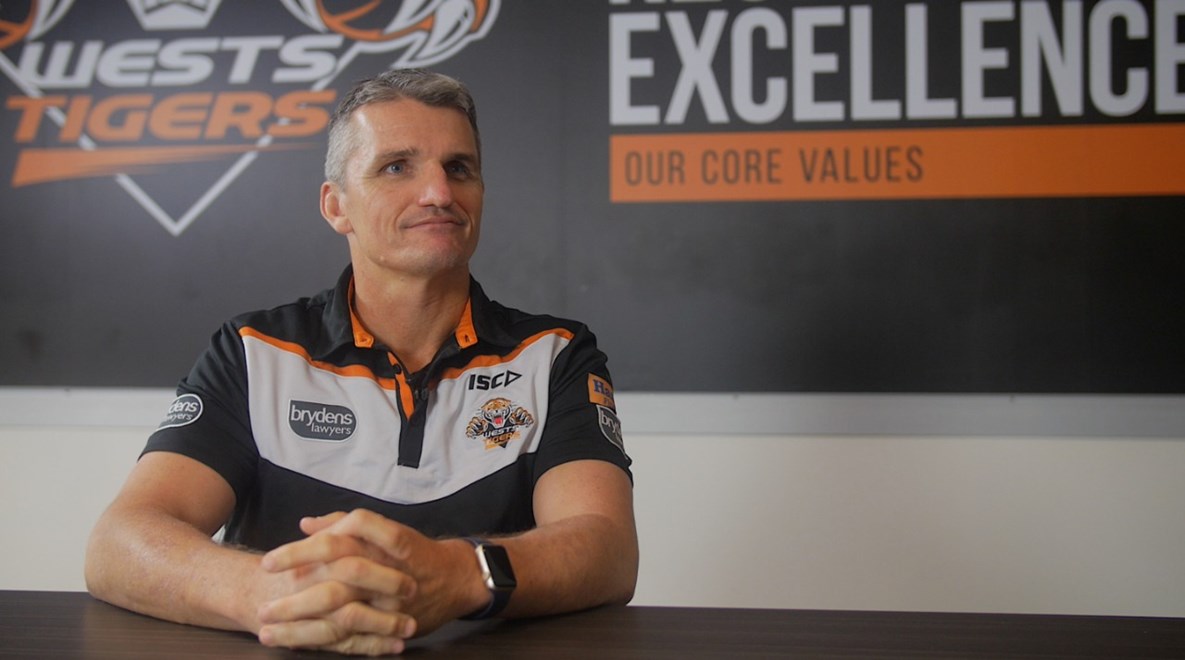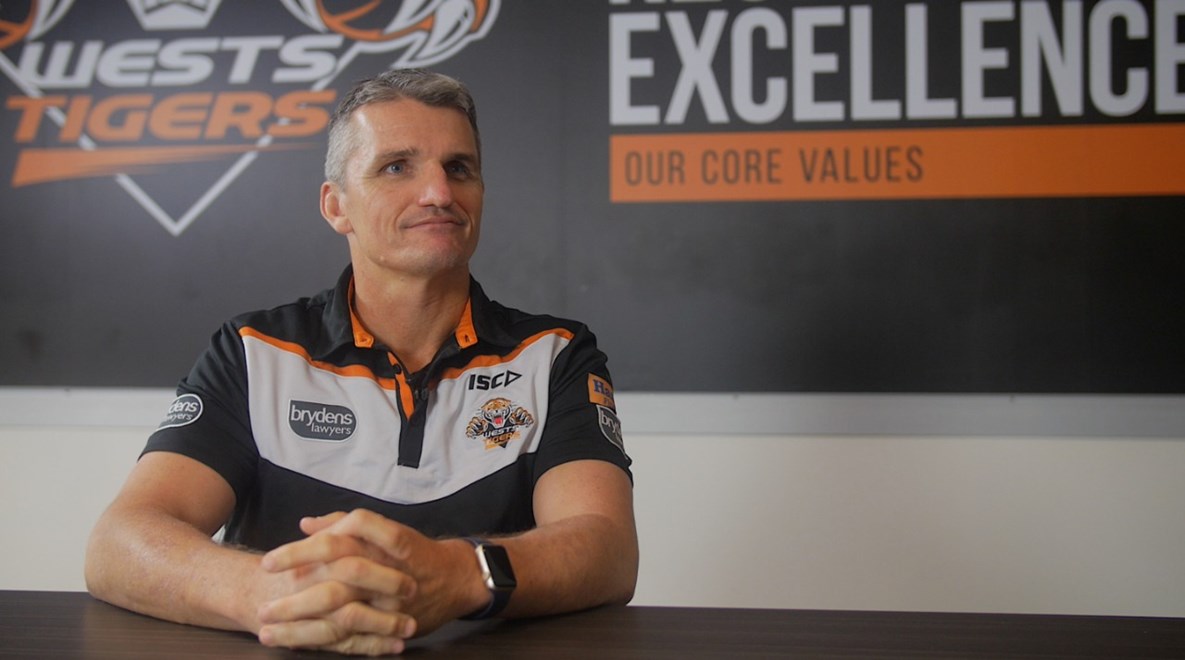 Wests Tigers Head Coach Ivan Cleary says he's excited for his first full pre-season with the club with a number of changes around the team for the 2018 season.
Having joined Wests Tigers midway through the 2017 season, Cleary said that his first year in charge of the side was one filled with promise and a marked improvement in resilience, but that further changes were needed in 2018 to take the next step.
For Cleary, those steps will begin in pre-season — his 11th as a coach but his first at Wests Tigers and first since 2015 when he was Head Coach of the Penrith Panthers.
"Pre-season is a really good chance to actually start from the start," Cleary said.
"It gives us a chance to get some traction in to not just how we want to play the game but also the ways in which we want to try and grow the culture here.
"By the end of the season, I was pretty happy with the way we played. We were pretty consistent each week, and once you have that pattern going, it's much easier to see what we need to improve at and what we need to try and keep getting better at.
"The NRL's a competitive beast — there's not a lot between the best and the rest.
"But at the end of the day, it's about producing 80-minutes performances and a look and feel that's the same each week — and that's where we want to try and get to.
"The grind of pre-season isn't easy, particularly for young players, but it can really set you up mentally for the year ahead but also a lot in the future as well."
Grab your Wests Tigers Membership today and join us #OnTheBus in season 2018!
With close to 1,000 games of first-grade experience set to arrive for pre-season training in November, Cleary said that the balance of the squad was much better on paper in 2018 — combining the youthful energy of several talented youngsters with some wise heads that he believes will help bring out the best of each other throughout the year.
"It's no secret that we're embarking on a bit of change at the club," Cleary said, "and to have a lot of new guys coming in really ties in well with that.
"It's really a new dawn at Wests Tigers; with complete respect to the past at the club, but we are looking to change things up a bit in to a more successful era.
"I think having a lot of new guys come in helps with that — especially with the guys that are coming as experienced type of guys looking for a change," he said.
"That's refreshing for those guys and I think that'll help out everyone here as well.
"For what we're trying to go in to in terms of growth, I think having a bit more balance across the squad with the young guys and experienced group will really help. I'm looking forward to getting that group together and getting a bit of chemistry."
Cleary also added his thoughts about the 2018 season — starting with a draw that will see his side square off against last year's top four in succession to begin the year.
"I actually don't mind the draw," Cleary enthused.
"We've got the top four teams five times in the first five weeks and then Manly after that so it's certainly a real challenge straight off the bat, and that has it's ups and downs.
"I think the first six weeks are pretty much the most even it is all year when teams are still trying to work themselves out, and after that you have a bit more of an idea.
"For us, it's going to be a great thing to look forward to; we've got to be ready to go from Round 1, and it's a good chance to get some real confidence in those opening weeks.
"It's also a good chance to knock a few of them off to," he added with a wry smile.