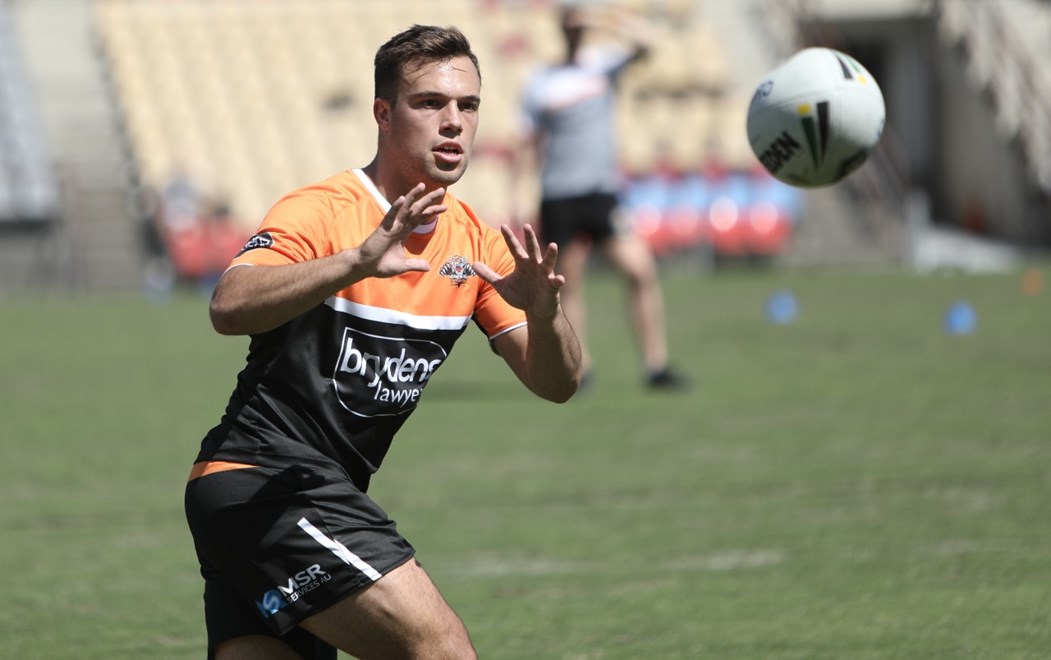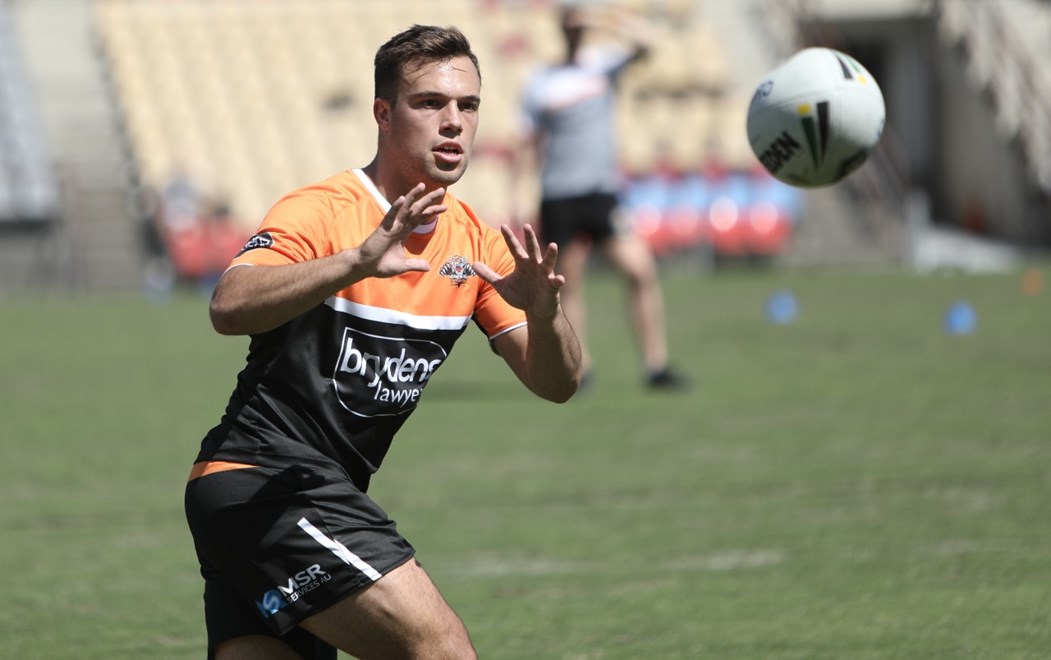 Wests Tigers players formally resumed pre-season training today at Concord Oval, with testing on the field and in the gym kicking off the 2018 pre-season.
The day marked a new dawn at Wests Tigers with a number of new faces arriving at the club for the first time — players such as Josh Reynolds, Ben Matulino, Chris McQueen and Corey Thompson appearing in the doors at Concord on Thursday morning.
Life Member Benji Marshall will arrive in the next fortnight, while the Club's World Cup players will begin their pre-season training after the competition of their rep duties.
For those that were present at Wests Tigers on the day, it was certainly an exciting and busy morning with a few key points coming out of the start to season 2018.

* * * * *

1. Josh Reynolds off to a flying start
One of the high-profile arrivals in season 2018, Josh Reynolds ended the 2017 season with an ankle injury that would seemingly hamper the start to his pre-season training. Or not. After arriving back from the United States on holidays, Reynolds was flying through the Club's time trials on Day 1 (we'll keep his time to ourselves), and was looking extremely sharp with the ball in hand. His combination with Luke Brooks too was going along perfectly; the pair had trained together a few times in the off-season and looked to be having a great time together at training on Day 1. Certainly good signs for Wests Tigers fans and the halves ahead of 2018!

7️⃣+6️⃣. 😏#OnTheBus pic.twitter.com/feQzSbj11m

— Wests Tigers (@WestsTigers) November 8, 2017

2. Rookies arrive in great condition
A number of the 2017 rookies and players yet to debut actually kicked off their training earlier in the week and were today joined by the rest of the squad, but one thing was certain about the group — they're in top condition. The development players all looked to be handling the transition to full-time training well, while 2017 Rookie of the Year Jacob Liddle was absolutely motoring through the beep-test. Esan Marsters also had some special news for us; he's come back from the off-season lighter than he was at the end of last season and in better physical shape after a challenge from Coach Ivan Cleary. The 21-year-old handled himself well in the top grade after getting an opportunity midway through 2017 and it'll be interesting to see if he can lock down a spot in Round 1 with plenty of competition for spots in the backs and edges.

Young guns putting in the work!

📸 PICS ≫ https://t.co/BLM2xCsERG pic.twitter.com/YcKYLN1dn0

— Wests Tigers (@WestsTigers) November 7, 2017

3. Genuine excitement within the ranks
It might sound cliché, but there is no denying the genuine excitement within the ranks at Wests Tigers after the arrival of several new players. Chris McQueen had his first time running since next surgery and commented as to how exciting it was to see all the new faces on board; Josh Aloiai said it was the most buzz he'd seen in a little while as well! Even Coach Ivan Cleary was spotted with a smile on his face from time to time, with Ronnie Palmer running the boys through their pre-season tests. And with more players to arrive in the coming weeks, that excitement could be around for a little while longer!
Grab your Wests Tigers Membership today and join us #OnTheBus in season 2018!