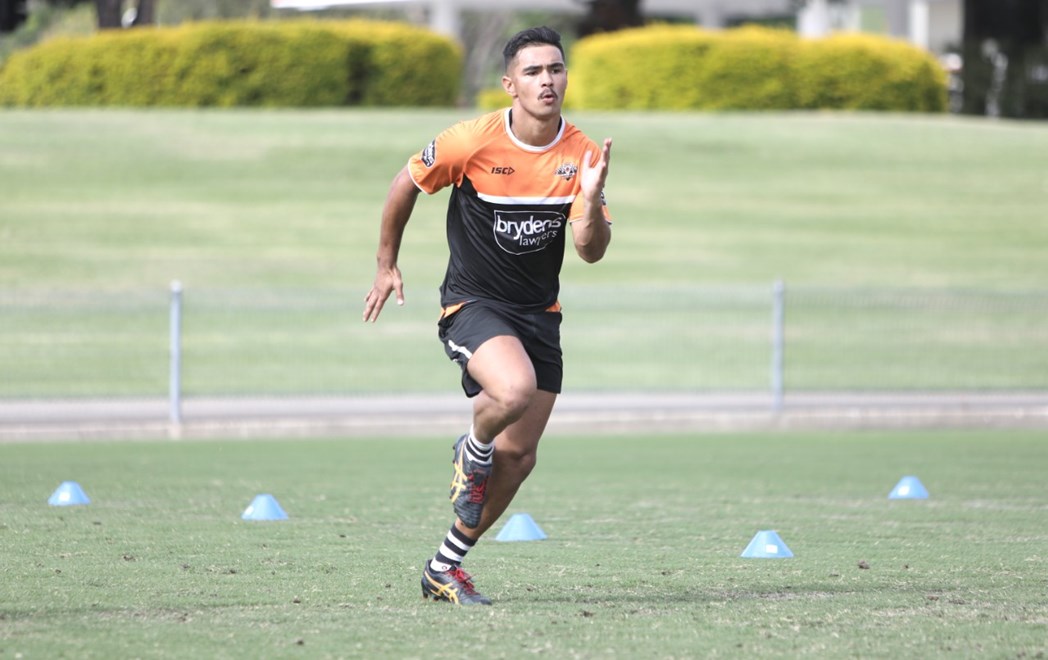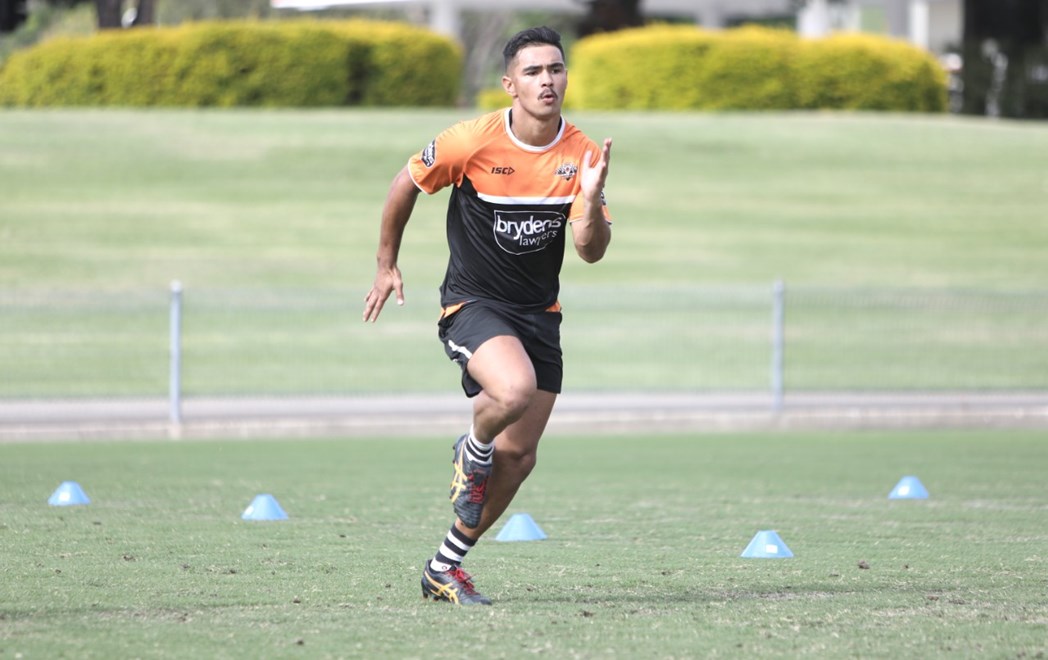 Heath Gibbs wasn't at all worried by the two-and-a-bit hour trip from Newcastle down to Sydney as he began a new start in his football career all by himself.
Car trips have been synonymous with his career since he was a kid.
Originally from Bourke, Gibbs played his first game of footy in Bathurst as a six-year-old, before moving to Sydney where he played out west in the Razorback competition.
Then it was back to Bourke when he turned 13, where the prospect of a long weekly car trip loomed for the Gibbs family if Heath was going to take the next step as a footballer.
"I was 13 and I had to travel to Dubbo every week for a game of footy," he said.
"It was about three hours each way.
"My parents are good people and they really committed to my footy, and I'm really thankful for that — especially now when you look back and see what they did for me."
Fortunately for Heath (and most likely his parents too), the back-and-forth only lasted a year, before the family moved once more to Newcastle and settled down in the Hunter.
"I guess the travel is sort of what brought us to Newcastle," he said.
"I didn't really want to travel anywhere and Dubbo wasn't that good opportunity wise for my footy, so I started in Newcastle when I was 14 and got I got picked up the Knights when I was 15 — playing Harold Matthews and SG Ball there and then the U/20's."
However, it didn't take long for another travel decision for the centre — this time a more serious one with the prospect of moving down to Sydney to train on a full-time basis.
Given how much moving Heath had already put his family through, it wasn't easy.
"I was coming off contract at the end of 2017 and was talking to a couple of clubs," he recalled, "but after I played the Tigers during the year it really sparked something.
"Not too long after that the deal was finalised and I was coming down this year.
"It was tough. Newcastle was the longest I'd lived anywhere, and that was five years. To leave there was pretty hard because that's where I'd grown up most — it felt like home.
"It was also really tough to do to my parents, especially.
"They moved their whole life to help me — moving from Bourke to Sydney and then to Newcastle — so to move from them now was tough, but they were really supportive.
"I guess it just makes me that little bit more determined to make sure I make the most of this, to work hard every chance I get and do what I can to try and repay them."
"It's made me a little bit more determined to make the most of this... to work hard and do what I can to try and repay them."
Despite the concerns, Gibbs knew right away he'd made the right decision.
"I think the history Wests Tigers have had with developing young players in to first-grade players, that was what I was really looking for when I signed," Gibbs said.
"To have the next three years here with that as my focus — it was a no-brainer.
"Ivan too was really good in the few little chats I'd had with him. He's very switched on and means well and you know he knows how to get the best out of the guys he has.
"Once I'd signed, I was keeping an eye on all the signings that started to come and it was just crazy. There's a heap of dead-set superstars here next year; it's absolutely crazy the guys that are coming and I can't wait to just be around them and learn as much as I can.
"Obviously you have Benji, who is everyone's idol to play alongside but for me, I'm also really excited to be alongside Taane Milne who's killing it in the World Cup right now.
"The way he plays is really exciting so I'm keen to try and mirror what he does."
This time last year, Gibbs was stocking shelves in Kmart — a job he basically fell in to after working as a labourer saw him lose too much weight as a footballer.
There'll be no concerns about his size in his current job, though.
"It's a bit surreal to wake up in the morning and go to work with this as my job," he said.
"I can't wait for the big boys to come back from the World Cup and to kick it up a gear.
"I can't wait to learn as much as I can just try to mirror everything they do.
"For me, I'm just looking to better myself," he added. "I know I've got a lot to work on.
"Even if you talk to me next year, I'll say the exact same thing — just to be better than I was the day before and the year before, that's all I've ever tried to do."
Grab your Wests Tigers Membership today and join us #OnTheBus in season 2018!