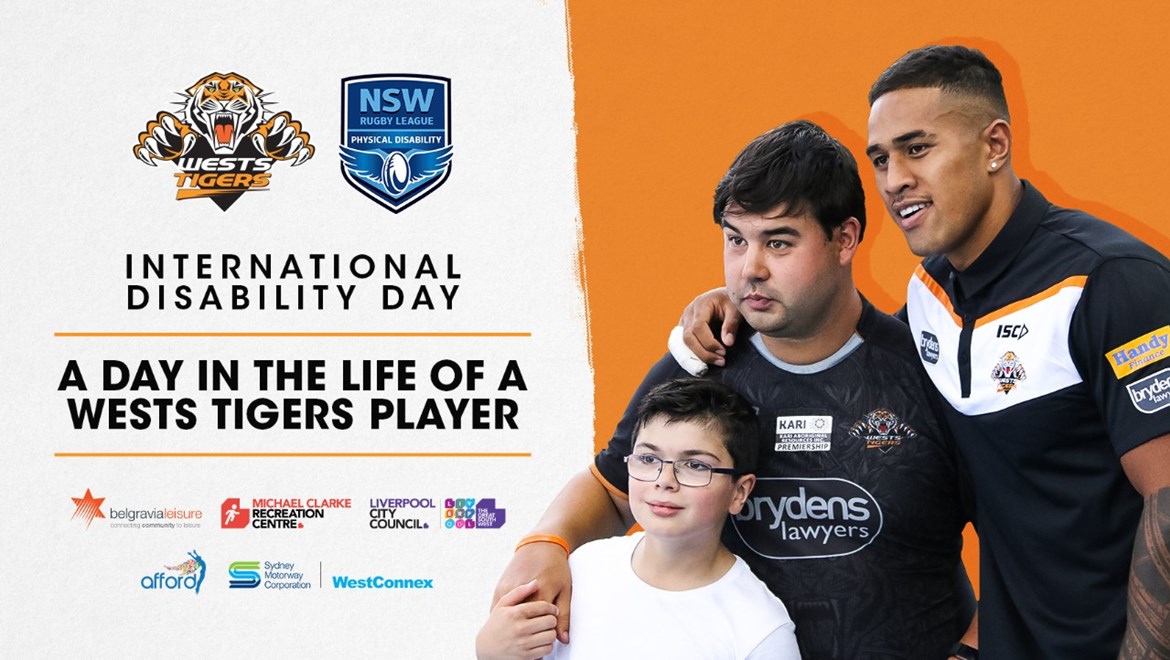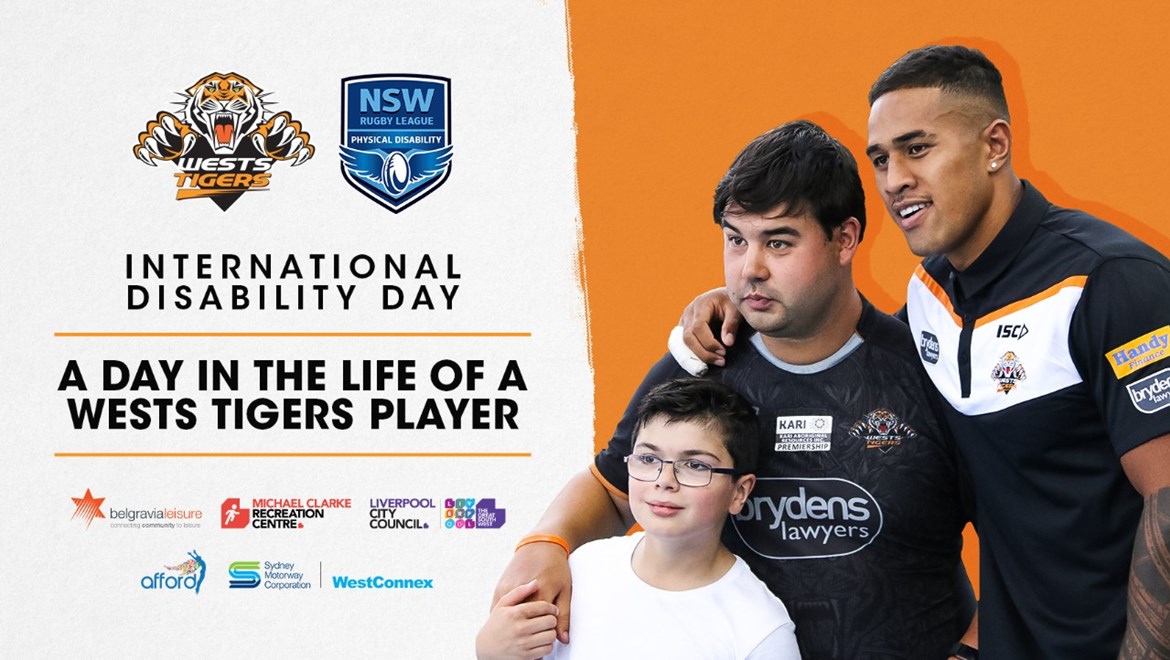 Wests Tigers are supporting International Day for People Living with a Disability with a special event.
Saturday, December 2, is the International Day for People Living with a Disability and Wests Tigers are working with the Michael Clarke Recreation Centre, Liverpool Council and Belgravia Leisure to provide a fun day for people of all ages with a disability. The day is designed to showcase the Centre's facilities and the opportunities available for people with a disability, their families and carers.
On the day, people of all ages and genders with a disability will be able to engage in a tour of the facilities, followed by a simulation of what an NRL player goes through every day. This will include:
A physical activity session in the gym facilities overseen by trained facilitators. This will simulate the gym session that NRL players do daily and the participants will be performing several different modified gym exercises, trying to match the target set by the players.
After the gym session, there will be food and drink available and a chance to meet some Wests Tigers players.
There will then be a skills session on the indoor courts where participants will be able to learn and improve the key skills of kicking, passing as well as having fun in lots of games aimed at getting everyone active but also social.
A special dance clinic for those who want to show off their skills 
There will also be members of the Wests Tigers Physical Disability Rugby League team present to talk through their experiences and how sport has helped them. 
Wests Tigers look forward to seeing plenty of people on the day wearing their favourite footy team jersey!