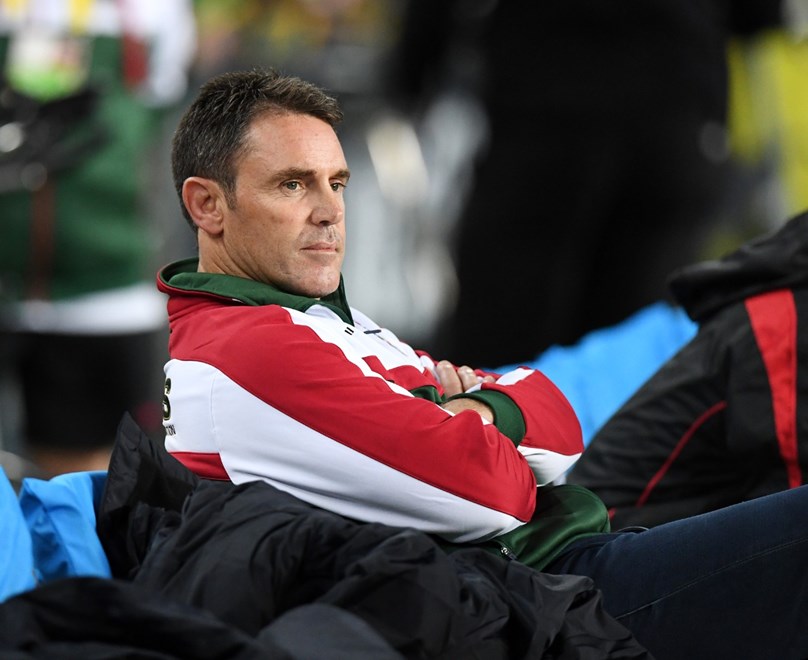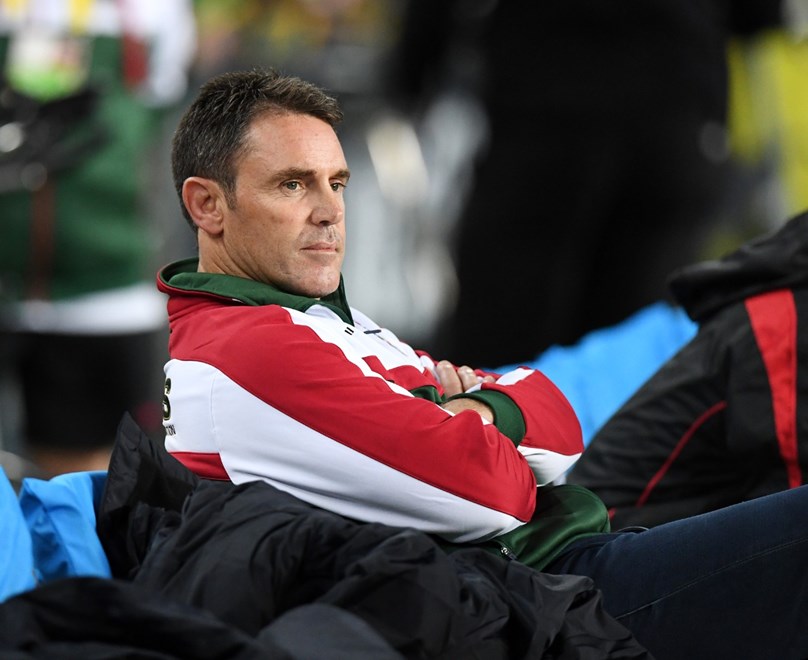 NSW Blues legend Brad Fittler has been entrusted with the task of turning the tide against Queensland after winning the race to the State of Origin coaching job.
Fittler was announced as Laurie Daley's successor in Sydney on Friday with a two-year deal, beating former South Sydney premiership-winning coach Michael Maguire to the position.
The Blues have lost 11 of the past 12 Origin series.
The former Panthers and Roosters international has become adept in preparing teams in a short period of time given his accomplishments with City Origin and most recently with Lebanon in the World Cup.
The NSWRL has opted against retaining a full-time coach and have decided to appoint Fittler on a part-time basis.
Fittler has already been in contact with Andrew Johns and Phil Gould about involving them in some capacity during his time as NSW coach.
Daley guided the Blues to one series victory in five years in charge before the NSWRL decided against extending his contract in the aftermath of their 2-1 series loss this year.
The Blues spoke to Maguire, John Cartwright, Dave Furner and others before deciding on Fittler.
NSWRL Chairman of the Board Dr George Peponis OAM said the Board had taken the appropriate amount of time to fully consider the issue.
"A number of highly qualified candidates expressed an interest in the position," Peponis said.
"I have no doubt that any one of them could have done a great job if the Board had decided to appoint them. Ultimately, the Board was unanimous in the view that Brad Fittler should be appointed to the position.
"Brad's qualifications for the role are impeccable and his standing within the game is pre-eminent. His recent efforts in the Rugby League World Cup with Lebanon serve as a reminder of his talents as a coach and they provide a window into the exciting future which he will bring the New South Wales State of Origin team."
NWSRL CEO David Trodden said he couldn't be happier for Fittler with the appointment.
"In the last few years, [Fittler] has made a massive impression on everyone in the NSWRL with the work he has done with our KARI City Origin team and our pathways teams," Trodden said.
"He has achieved outstanding success with these teams and in reality, he has spent those years preparing for the role which he has now been appointed to. NSWRL is in for a great ride and sustained success in the next few years beckons."
State of Origin Game 1 in Melbourne is on-sale and tickets are available at nrl.com/tickets.
Tickets will be available for Games 2 and 3 on Thursday 7th December at nrl.com/tickets
(Game 2 – ANZ Stadium, June 25th, Game 3 – Suncorp Stadium, July 11th)