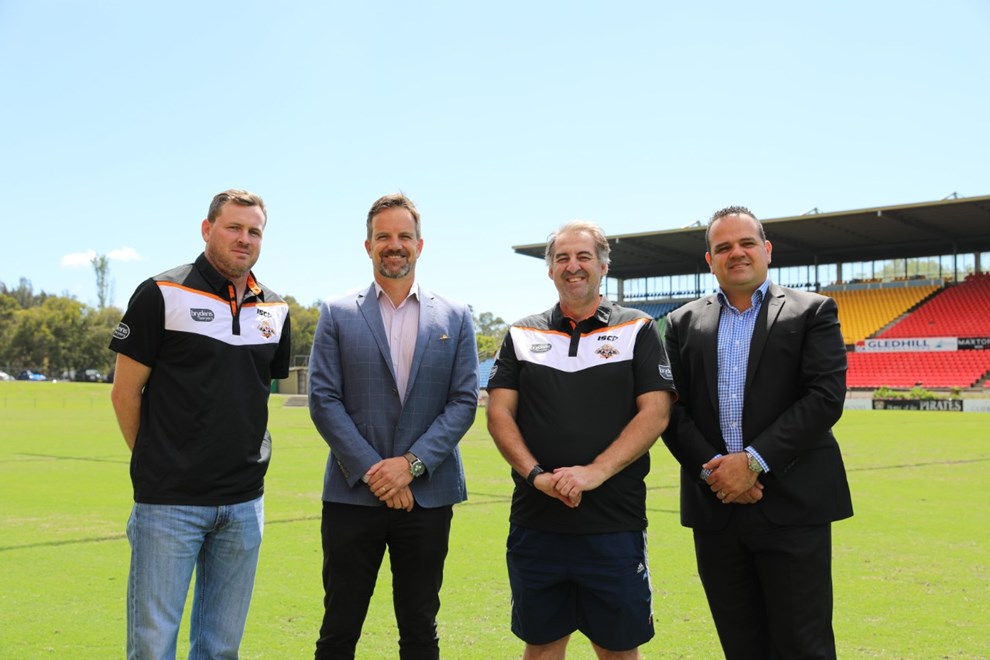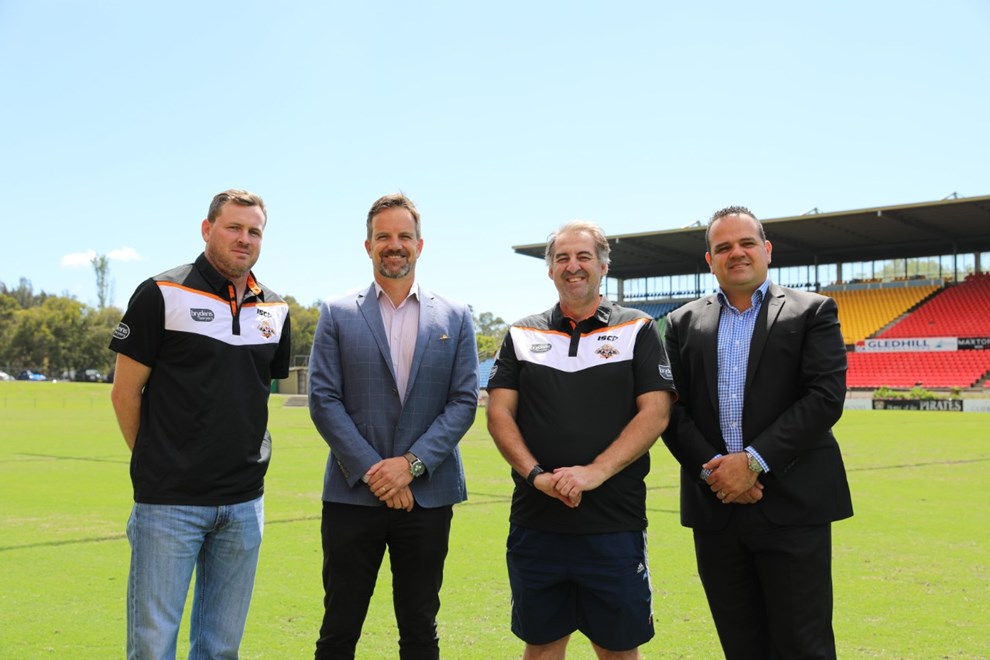 Wests Tigers are pleased to announce the UTech has joined the club as a Platinum Partner.
As a part of the new agreement UTech's branding will feature on the front of Wests Tigers' playing shorts for the 2018 season.
UTech, a leading Sydney commercial electrical contractor, are new to the Wests Tigers family.

Wests Tigers Chief Operating Officer Ryan Webb welcomed UTech to the club.
"It's great to have an organisation such as UTech see the benefits of being involved with Wests Tigers," said Webb. "We've been working hard on and off the field and that hard work is being rewarded across the business.
"We look forward to working closely with Jim and his team at UTech to help them achieve their goals and increase the exposure of their brand along with ours," he said. 
UTech Managing Director Jim Harpas said the organisation was excited to be working with Wests Tigers.
"Everyone at UTech is very excited to be a part of the club for the coming season," said Harpas. "We look forward to building a long and successful partnership with Wests Tigers, especially as we enter this exciting time for the club."
UTech was introduced to Wests Tigers by long-time supporter Bill Mallouhi who was excited by recent changes he had seen at the club.
"I've been watching the off-field improvements for the past two seasons, in particular in the corporate and community areas, and with the addition of Ivan and a revamped playing group I think on-field success will follow soon," said Mallouhi. "Now is a great time for people to get on the bus."