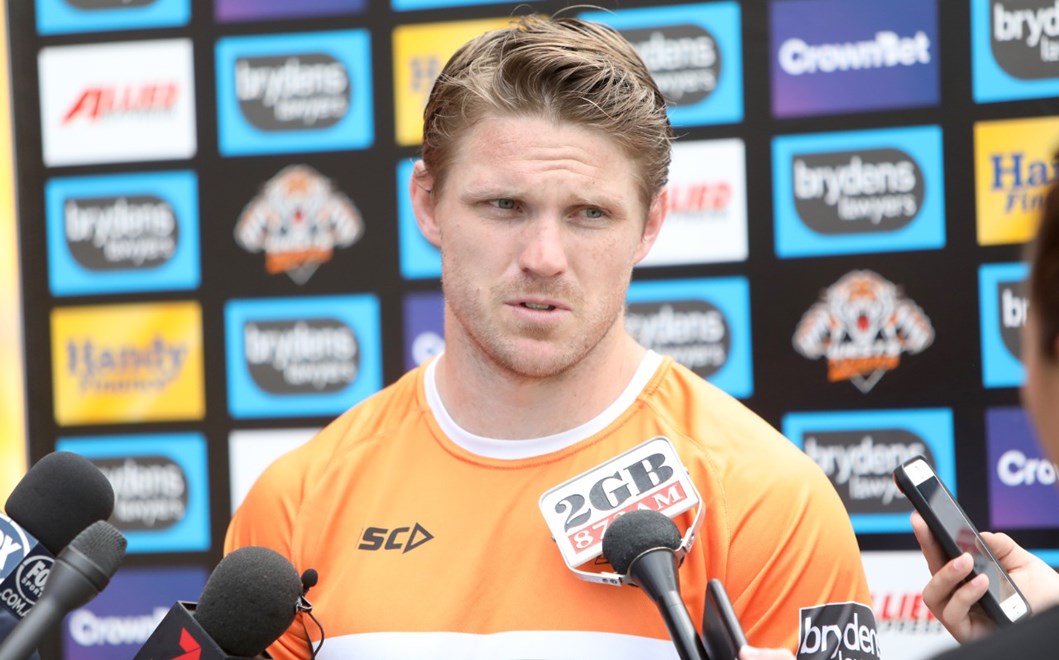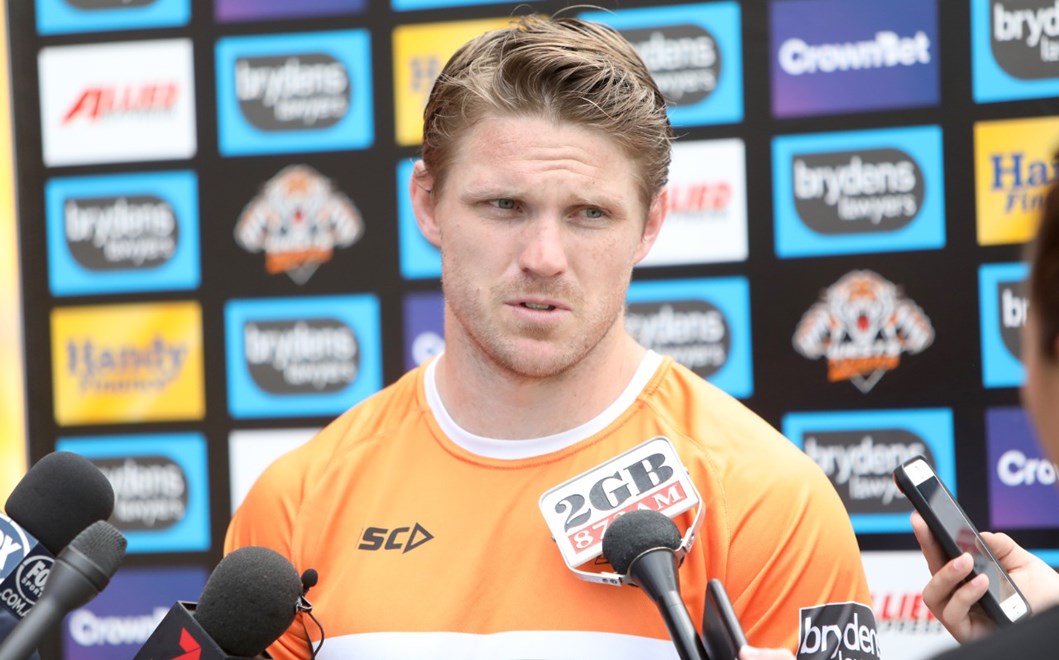 Wests Tigers veteran Chris Lawrence spoke to the media on Tuesday about the club's on-field leadership as a highly-anticipated 2018 pre-season got underway.
Entering his 12th season in first-grade, Lawrence has seen it all at the Wests Tigers, but said with a vastly overhauled playing roster, the club appeared to be entering an exciting new era.
"For a lot of the guys who have been here it almost feels like you're at a new club," he said.
"With so many new faces it does have that fresh feel."
Lawrence certainly won't be alone in leading around a squad packed with young talent, with Wests Tigers legend Benji Marshall returning to the club he last played for back in 2013.
"He (Benji) is really going to be good for the young guys," Lawrence said.
"Just with the energy that he brings to the team and the experience.
"He's already been helping out the younger guys a lot over his first few days here.
"Now that he's into it full time, his advice is going to be really valuable to them.
"We have a lot of senior guys coming in from other clubs," he added.
"Guys like Russell Packer, Ben Mautulino, Josh Reynolds; You've got myself, ET (Elijah Taylor), Timmy Grant that have been here, so it's a really important role being a leader in this side.
"It's not just for one captain, but for the senior leaders to really drive anything we do this year.
"Any success we have is going to be driven by those senior players.
"In the last few seasons we've had a really young squad, but this year is much more balanced."
One player that has really impressed Lawrence early in pre-season is Josh Reynolds, with the experienced forward pointing to the increased competition now within the squad.
"Josh is really great to have around," Lawrence said.
"He brings plenty of energy, on and off the field.
"Particularly with his fitness too — he gives everyone something to chase.
"He's is a really tough competitor in everything which we really need here. I've noticed on the first weeks on the training field that really competitive nature and that will to win."
"Every position has a lot of depth this season, which is something we haven't had for the last two or three years. What that does is bring out the best in everyone, knowing that if you're not performing on the field, you know there's someone that can step in and fill that role."
See what Chris Lawrence had to say in full about the year ahead in the video above!
Grab your Wests Tigers Membership today and join us #OnTheBus in season 2018!