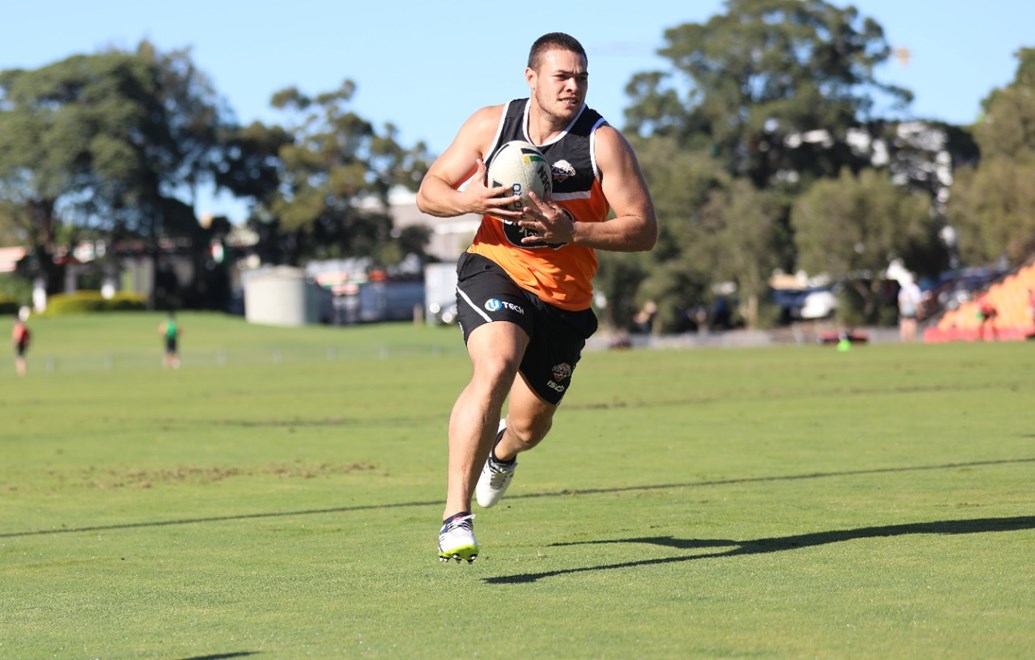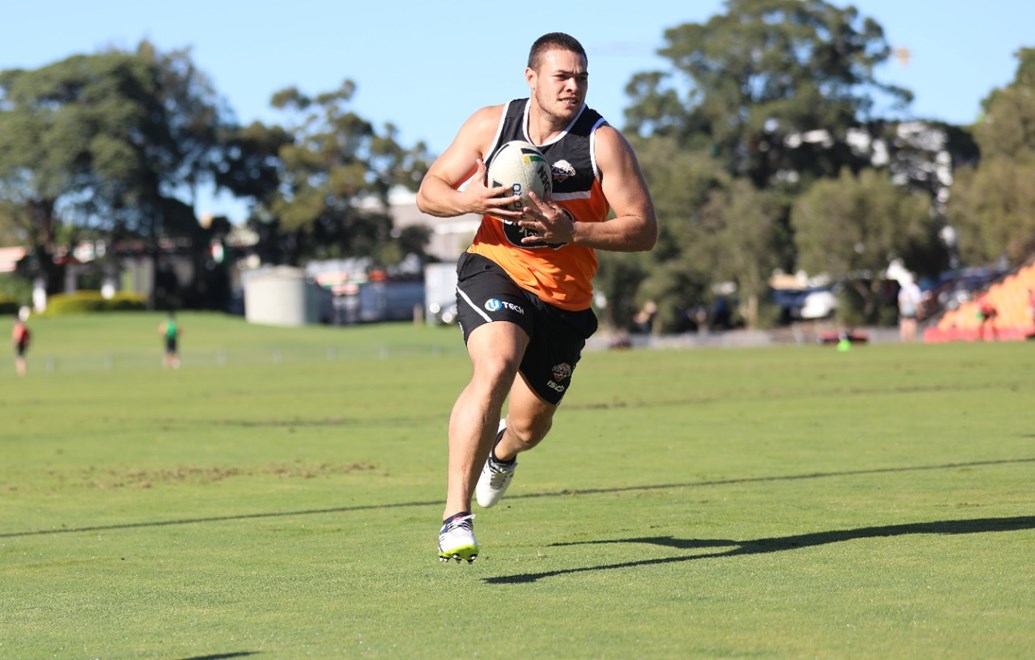 Tuimoala Lolohea has reported to Wests Tigers pre-season training with a strong desire to learn after a stellar 2017 Rugby League World Cup campaign with Tonga.
Despite the scorching temperature and rigorous training drills, Lolohea couldn't hold back his signature cheeky grin when talking about the feeling of being back at Concord.
"It's so good to be back with these boys," he said.
"It was pretty tough, and it's just good to blow out the cobwebs a bit.
"I just want to get my body right for the season coming up — that's the most important thing.
"Hopefully I can add a bit of my knowledge to help out some boys and hopefully I can learn of some of the other boys as well and we can really be in a good place for the year ahead."
One player that Lolohea is particularly excited to be back training with is new recruit Ben Matulino, whom the fleet-footed fullback burst on to the scene with back at the Warriors.
"We were pretty close back home in New Zealand so it's good to see him again," Lolohea said.
"I know what Benny's like — he would have been nervous to jump on board at a new club.
"But coming here now he looks pretty good and in good shape and that's awesome for us."
"It's going to take some time to learn all these new boys' names and get familiar with them all, but I'm really looking forward to the roster we have here and the year ahead."
Grab your Wests Tigers Membership today and join us #OnTheBus in season 2018!