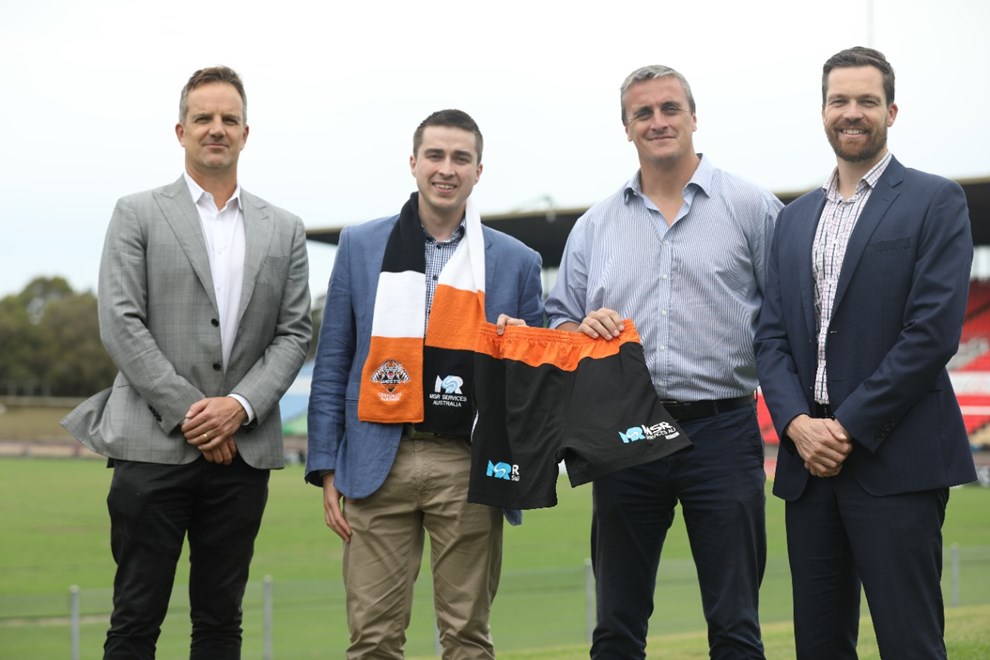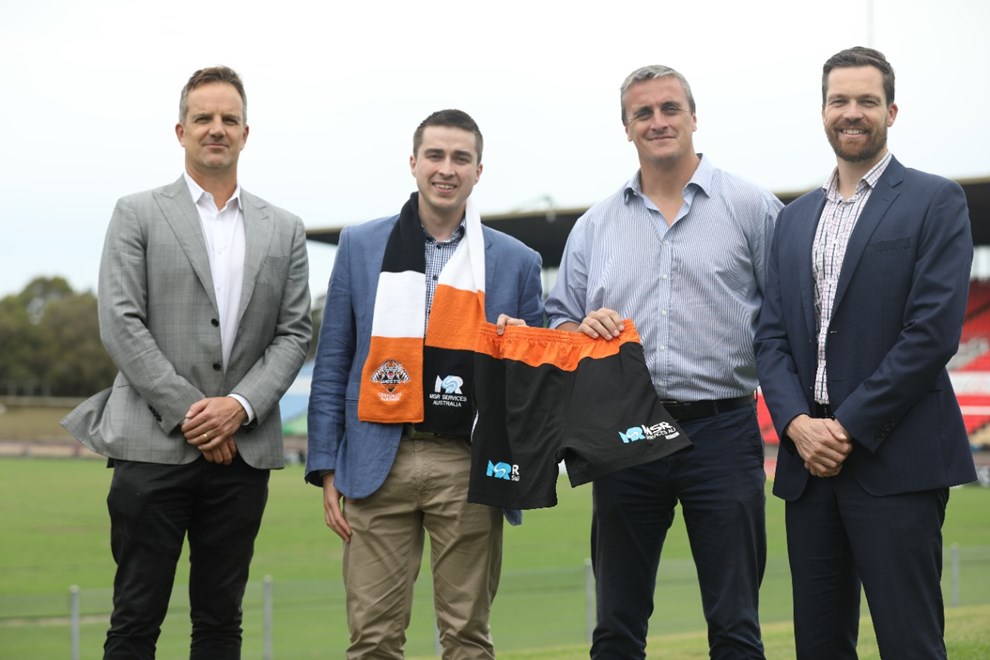 Wests Tigers are pleased to announce that MSR Services Australia has extended its partnership with the club for a further two years.
MSR Services Australia, a leading commercial cleaning organisation, will feature on Wests Tigers' playing shorts for the 2018 and 2019 seasons. MSR Services Australia branding will also appear on Wests Tigers polo shirts.
Wests Tigers Chief Operating Officer Ryan Webb said that having businesses extend their partnerships was a great sign of the position the club is currently in.
"It's great to have an organisation such as MSR Services Australia see the value in being associated with Wests Tigers and commit to the club for a number of years," said Webb. "It's always pleasing to be able to develop a relationship with one of our partners and them have them increase their support of the club, it shows how we're continuing to build both on and off the field.
"We look forward to working closely with the MSR Services Australia team over the coming two years to help them achieve their business goals in partnership with Wests Tigers," he said.
MSR Services Australia General Manager Martin Lopez said that the organisation was pleased to be extending their partnership with Wests Tigers for a further two years.
"We're really happy to be able to continue our partnership as shorts sponsor of Wests Tigers for the next two years," said Lopez. "MSR Services Australia has been providing a complete facilities maintenance package for the RSL clubs associated with Wests Tigers, including Wests Ashfield Leagues Club and Wests Sports clubs, for a number of years and given the opportunity to grow this partnership with the Wests Tigers family has seen an increase in operating opportunities, network facilitation and connections to other like-minded businesses.
"Our brand awareness has increasingly grown in the last 12 months as more and more people and customers notice our presence as back of short sponsors, and we hope it continues to grow as the years go by," he said.