Wests Tigers have confirmed the club's Intrust Super Premiership and Jersey Flegg (U/20's) squads for the 2018 season with a number of new players set to feature.
Craig Wilson will coach Wests Tigers Jersey Flegg side in 2018 as part of a new, state-based pathways competition, with previous experience in junior development and coaching at both the Parramatta Eels and Cronulla Sharks. Wilson played 150 First Grade Games for the North Sydney Bears, South Queensland Crushers and Illawarra Steelers between 1991 and 1998 before heading to the UK, joining Gateshead in 1999 and finishing his playing career with Hull FC in 2000.
Wests Tigers Life Member and Premiership Winner Brett Hodgson will coach the Intrust Super Premiership side in 2018, participating as the Western Suburbs Magpies. Hodgson returned to Wests Tigers as a part of the club's coaching staff this season, having spent the past few years as an Assistant Coach at the Widnes Vikings in Super League.
 Wests Tigers' Development List players — Dylan Smith, Heath Gibbs, Sam McIntyre and Tom Mikaele — all train with the full-time squad and will feature in the Jersey Flegg and Intrust Super Premiership competitions.
Both sides have trained well in the preseason that commenced in the second week of November in preparation for the season ahead. The 2018 season will officially get underway for both sides on Saturday, March 10 when they take on the Canterbury-Bankstown Bulldogs with the Intrust Super Premiership team in action at ANZ Stadium and Jersey Flegg at Campbelltown Sports Stadium.
Official draws for both competitions will be confirmed by NSWRL in the coming weeks.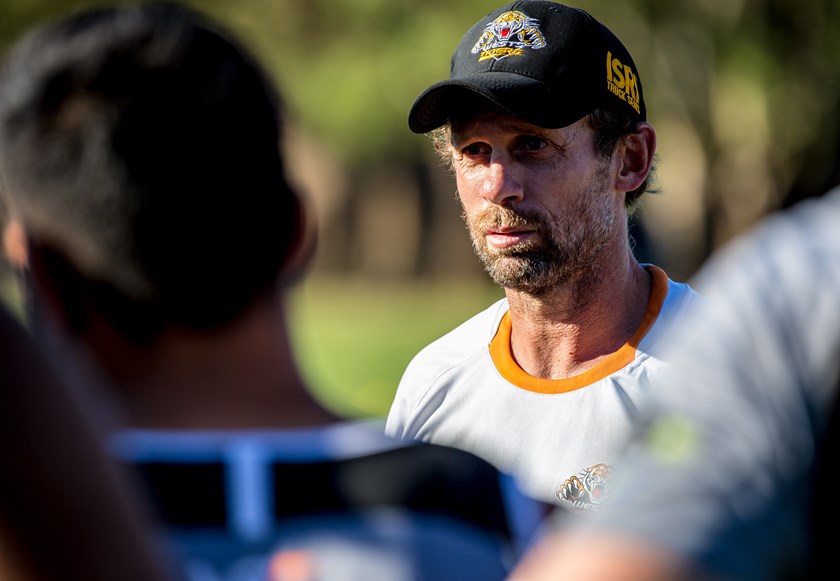 WESTS TIGERS 2018 JERSEY FLEGG SQUAD
Alatanu Wright — Front Row
Alex Seyfarth — Second Row
Ben Seufale — Second Row
Ben Stevanovic — Halfback, Five-Eighth
Bennett Wheelhouse — Hooker
Bill Stapleton — Second Row
Byron Pinkerton — Utility
Connelly Leumelu — Fullback, Wing
Curtis Wilson — Wing, Centre
Edward Carter — Front Row
Gus Garzaniti — Halfback, Five-Eighth
Harrison Leonard — Front Row
Henry Lealuga-Puhotau — Second Row
Israel Seufale — Wing, Centre
Jake Scott — Hooker
James Tautaiolefua — Wing, Centre, Fullback
Jarrod Spicer — Second Row
Jesse Allan — Wing, Centre
Jonothan Talamaivao — Front Row
Josh Bermingham — Halfback, Five-Eighth
Kane McQuiggin — Second Row
Kiani Marshall — Utility
Liam Pakau — Centre, Wing
Lucas Castle — Second Row
Max Burey — Halfback, Five-Eighth
Moana Matakaiongo — Front Row
Nathan Tui — Wing, Centre
Peter Pakoti — Wing, Centre
Pulonga Kavaefiaifi — Wing, Centre
Riley Cheshire — Front Row
Rua Ngati — Hooker
Shrondre Lee-Silva — Wing, Centre
Will Lawson — Front Row
Coach: Craig Wilson
Assistant: Gary Burgess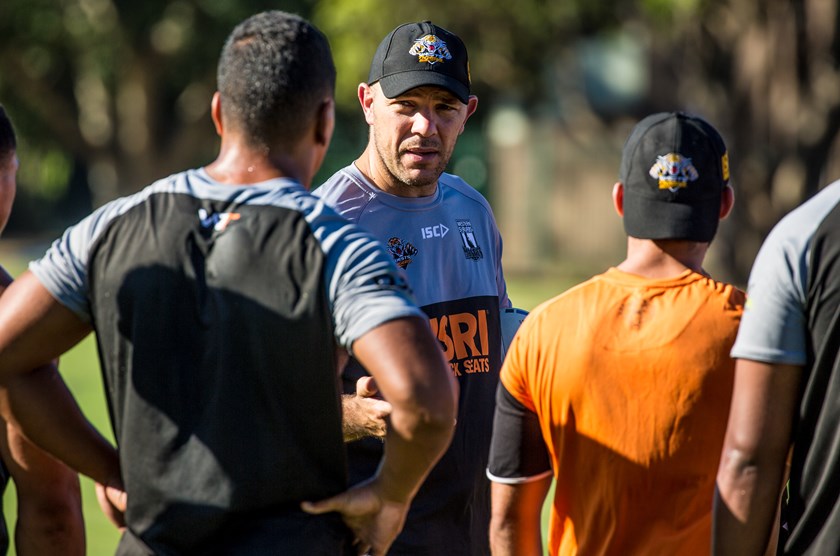 WESTERN SUBURBS MAGPIES 2018 INTRUST SUPER PREMIERSHIP SQUAD
Bayley Faull — Front Row, Lock
Bayley Sironen — Second Row, Lock, Five-Eighth
Braden Robson — Five-Eighth, Centre
Cowen Epere — Front Row
Harry O'Toole — Wing
Joseph Ratu — Front Row
Josh Drinkwater — Halfback
Judd Hanlon — Hooker
Jye Challenor — Front Row
Lucas Price — Centre, Wing
Luke Garner — Second Row
Patrice Siolo — Second Row, Lock
Toni Tali — Centre
Watson Heleta — Fullback, Wing
Coach: Brett Hodgson
Assistant: John Skandalis
WESTS TIGERS 2018 DEVELOPMENT LIST
Dylan Smith — Fullback
Heath Gibbs — Centre, Wing
Sam McIntyre — Second Row, Lock, Front Row
Thomas Mikaele — Front Row