Talking about mental health is a game changer. 
That's the message from beyondblue and the message Wests Tigers hope will be known by all after the release of the club's newest run-out shirt today.
2018 will see Wests Tigers enter their third year of partnership with renowned mental health organisation beyondblue — an established organisation that strives to create mentally healthy environments for everyone, no matter their age or where they live.
From the outset, the partnership between the two organisations was of clear importance: something which CEO Justin Pascoe reflected on in the launch of the run-out shirt.
"I think this is a terrific initiative and a credit to both beyondblue and the staff here at Wests Tigers in launching this shirt," Pascoe said. "I think it's going to create plenty of conversations amongst fans but also amongst the playing squad too, which is great.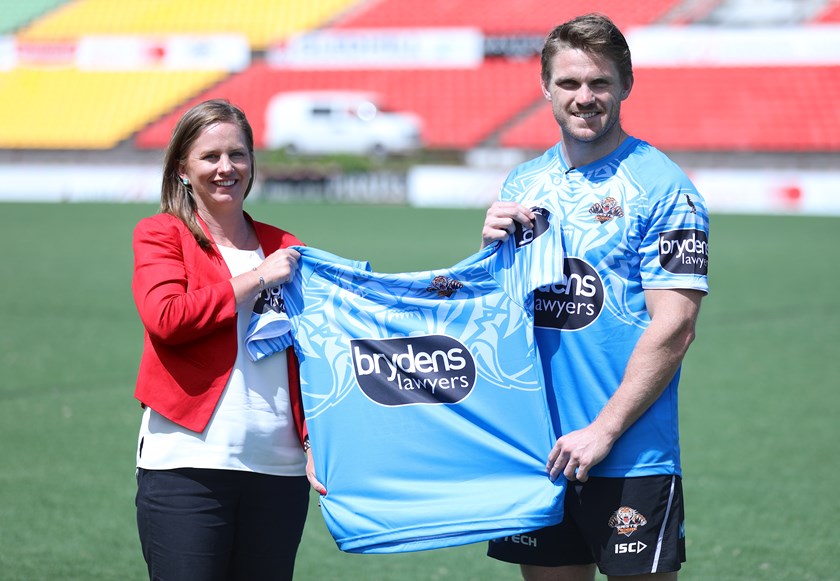 "I've said it many times but we are fortunate to be in the positions we are.
"We've got a very powerful brand in a sporting landscape and that allows us to use that brand to bring awareness to what beyondblue is all about, which is helping reduce the stigma of mental health issues and discussing them as individuals in society." 
By introducing their new beyondblue run-out shirt, Wests Tigers will take their stand on the issue of mental health — portraying to the public in a physical way on the field that talking about mental health is okay.
Part of the proceeds from every shirt will go to beyondblue also, to further assist in the support and assistance they provide to many. 
 beyondblue representative Patrice O'Brien said the generosity of Wests Tigers and joining of the two organisations with the run-out shirt was a powerful step forward.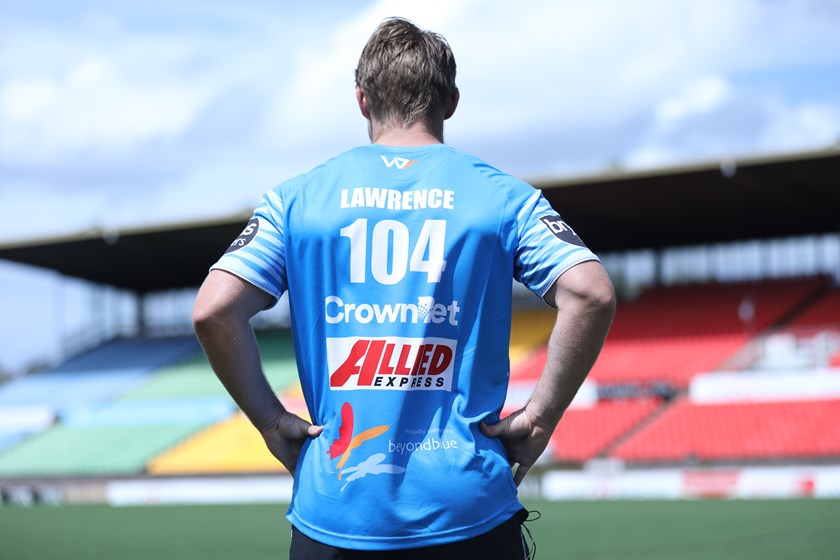 "Partnering with clubs like Wests Tigers means we can get our message across to a whole group of people that otherwise might not hear the beyondblue message," she said.
 "For a club whose colours are black, white and orange to have a top that has all of the shirt blue is just incredible. People are going to ask questions and going to talk about why, and that's going to help spark the conversations that are so tough to get going. 
"People look at football players and they think they're bulletproof," O'Brien added, "but mental health doesn't discriminate and the players wearing these shirts shows that. 
"Mental health can affect anyone at anytime and football players are no different." 
A proud beyondblue ambassador for the past three seasons, Wests Tigers forward Chris Lawrence said the new run-out shirts would be a huge hit amongst the players and fans, adding his thoughts on the power of the shirt around mental health discussions. 
"It looks great, and it's a really great concept that's been developed," Lawrence said.
 "I think something like this is a great way to get awareness out there.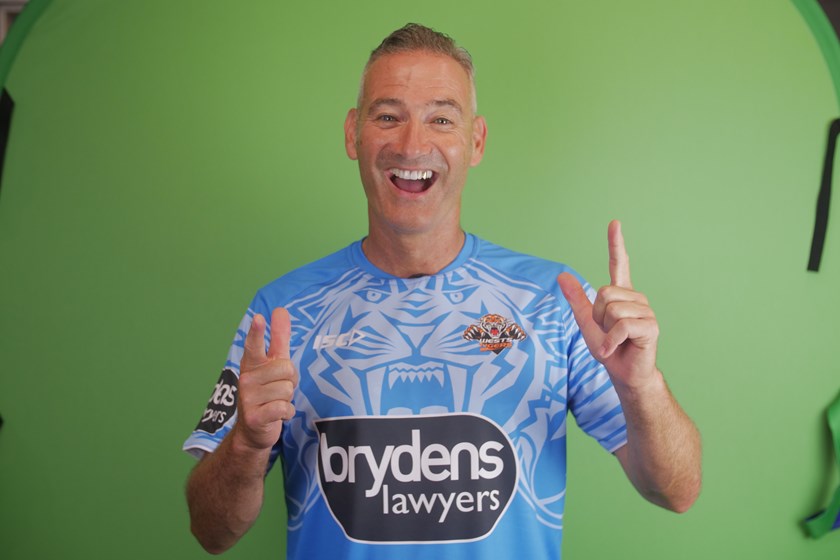 "By having the blue top, it just sparks that conversation every time we run out to warm up on the field. 
"In an environment like football, you never like to admit weaknesses," he added.
"It's very hard to go from being on the field where you are taught to push through pain and everything, and then come off the field and flick a button and admit that you might need help or you might be suffering from something, and that's a constant battle.
"As a club, it's really important that we continue to support with organisations like beyondblue, and it's really exciting that this is in it's third year now and growing.
"It's helped open our eyes a lot to the issue of mental health not just in society but in rugby league too, and it's really great to see that partnership continue to grow."
Wests Tigers players will wear the run-out shirts prior to every game in 2018, with each player having their name and Wests Tigers player number printed on the back.
The shirts are available for sale exclusively from the club's official online store, www.roarstore.com, with proceeds from every shirt going to beyondblue.