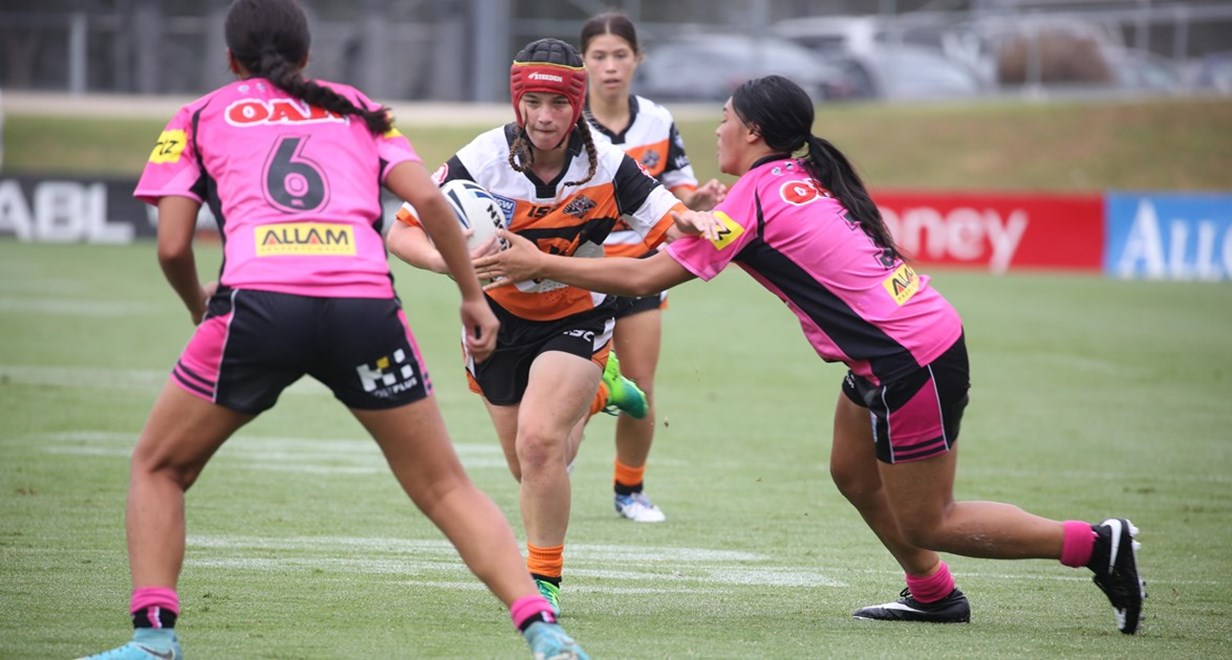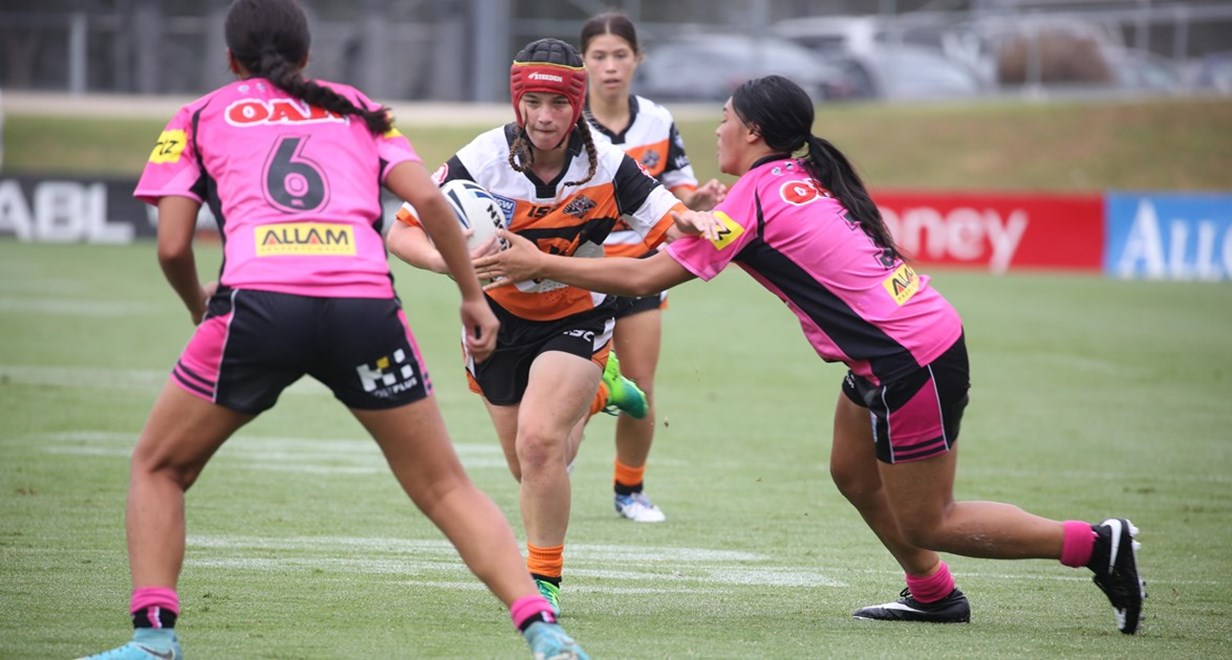 It was another tough weekend for Balmain and Western Suburbs' junior representative teams in Round Two of the Harold Matthews and SG Ball competitions, with just one of the four sides recording victories.
Led by two tries from Cameron Lawrence, Western Suburbs' Harold Matthews earned a gritty 22-18 victory over the Sydney Roosters at Morry Breen Oval, but the SG Ball boys were unable to repeat the process later in the day as the home team ran out 24-10 winners.
At Leichhardt Oval, Balmain were unable to defeat the Newcastle Knights in either Harold Matthews or SG Ball, but fans were treated to one victory for the home team — Wests Tigers Tarsha Gale side continuing their incredible start to the season with a 46-28 victory that could have easily been more.
Having gone through the entire 2017 season winless, Wests Tigers Tarsha Gale side are two from two to start 2018 with a victory over defending premiers Penrith in the opening round, and will remain as such through the third round of competition with the bye scheduled in next weekend.
In Round Three, Western Suburbs and Balmain will do battle against each other at Campbelltown Sports Stadium as part of a five-game program heading in to the club's trial match against the Cronulla Sharks.
Gates will open from 10:30am ahead of Harold Matthews kicking off at 10:45am, with SG Ball (12:15pm), Jersey Flegg (2:45pm), Intrust Super Premiership (4:45pm) and NRL (7:00pm) all set to follow.
ROUND TWO RESULTS
Harold Matthews
Western Suburbs Magpies 22 def. Sydney Roosters 18 at Morry Breen Oval
Newcastle Knights 26 def. Balmain Tigers 18 at Leichhardt Oval


SG Ball
Sydney Roosters 24 def. Western Suburbs Magpies 10 at Morry Breen Oval
Newcastle Knights 42 def. Balmain Tigers 16 at Leichhardt Oval


Tarsha Gale Cup
Wests Tigers 46 def. Newcastle Knights 28 at Leichhardt Oval